Joe Biden Says He'd Consider Appointing Merrick Garland To SCOTUS. No, He Won't.
Joe Biden recently said that he'd consider nominating Merrick Garland again if there were a Supreme Court vacancy while he was President. Don't count on it.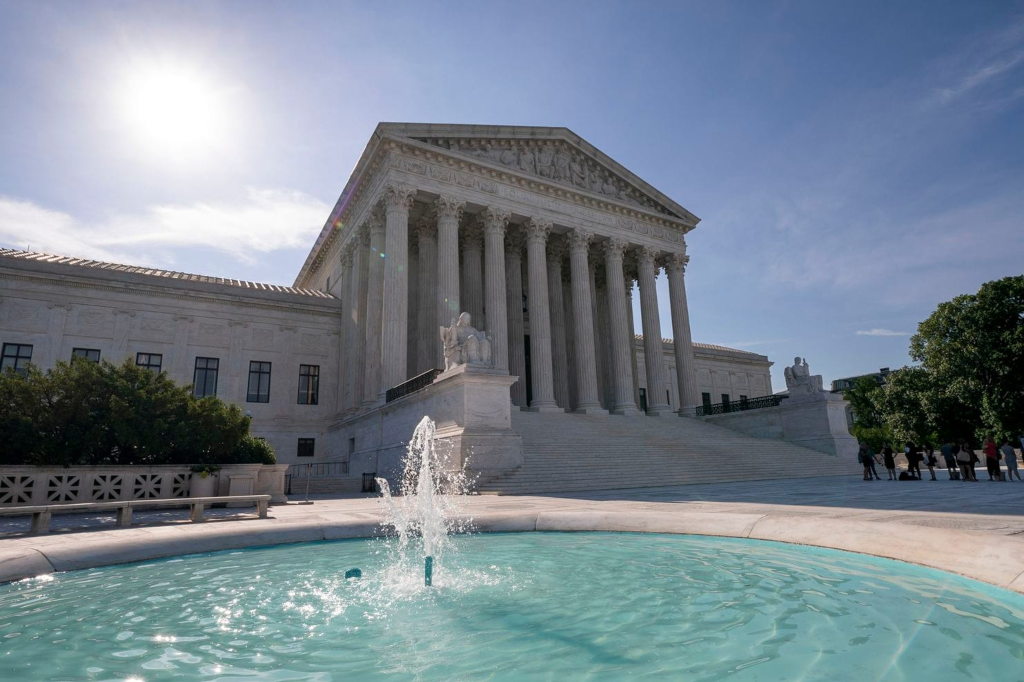 In an interview, Joe Biden says he'd be open to appointing Court of Appeals Judge Merrick Garland to the Supreme Court, but the likelihood of this happening even if the former Vice-President wins in 2020 is exceedingly low:
Former vice president Joe Biden said in an interview published Friday that he would consider renominating Merrick Garland to the Supreme Court and lamented that he wasn't tougher on Republican Senate leaders for blocking Garland's first nomination.

President Barack Obama nominated Garland in March 2016 to fill a vacancy on the court created by the death of Justice Antonin Scalia. Senate Majority Leader Mitch McConnell (R-Ky.) refused to hold a hearing or a vote on Garland's nomination, arguing that, because it was an election year, the next president should fill the vacancy.

Asked by Iowa Starting Line if he'd be open to nominating Garland again if elected president next year, Biden said, "Sure, I would."

"By the way, he's a first-rate person," Biden said of Garland, who currently serves as the chief judge of the U.S. Court of Appeals for the District of Columbia Circuit.

Biden, who was Obama's vice president at the time of Garland's nomination, also said that "we should have been a whole heck of a lot harder" on McConnell.

He said that in his efforts to lobby GOP senators on the nomination, several said they were worried about drawing primary challengers if they advocated moving forward.

"I have pretty good relationships on both sides of the aisle," Biden told the Iowa-based publication. "I'd say, what are you doing, you're setting a horrible precedent here. And the answer was, I know Joe, but if I go, I'm in a red state, if I go ahead and just call for a hearing, the Koch Brothers will drop five, ten million dollars on my race."

Biden was referring to a pair of prolific Republican donors.

Garland's nomination expired after Obama left office. Trump went on fill the Scalia vacancy with Neil M. Gorsuch in a move that infuriated Democrats.
It's been three years since former President Obama's nomination of Garland, who has served as a Judge on the U.S. District Court for the District of Columbia since being appointed by President Clinton, and as the Chief Judge of that Court since 2013, was blocked by a united Republican opposition that refused to hold hearings on Garland's nomination or bring it forward for a floor vote. Despite that, Garland's name has become one that Democrats continue to repeat and obsess over notwithstanding the fact that his nomination is water under the bridge at this point. For this segment of the Democratic Party, this refusal to act by the Senate majority, which was entirely consistent with the text of the Constitution and, despite claims to the contrary, not at all without historical precedent, the Garland nomination stands as Exhibit A in their argument against so-called "obstructionism" notwithstanding the fact that it doesn't appear to have hurt the GOP politically given the outcome of the 2016 election, which included the GOP retaining control of the Senate and widening it in the 2018 elections. This comment by Biden, while by no means binding, solidifies his support among those Democrats without actually committing him to anything should he win the election.
Realistically speaking, though, it's unlikely that Biden would seriously consider naming Garland even if there was a good possibility that he could be confirmed. As it was, when Obama appointed Garland in 2016 it was clear that the Judge would most likely not serve as long as another nominee might. At that point, Garland was 63 years old, which is far older than a typical nominee has been over the past forty years or more, meaning that at most he could be expected to serve another 15 or maybe, at the outside, 20 years on the Court. By the time 2021, Garland would be 68 years old, meaning that he could be expected to serve for at most 12 years or maybe 15. Assuming that the next Justice whose seat would become vacant in 2021 would be either Justice Stephen Breyer or Ruth Bader Ginsburg, a President Biden, or anyone else, would likely be most interested selecting someone who could serve far longer than that. And, of course, all this speculation assumes that Garland would accept a nomination at that point. By the time he reaches 68, he may be looking to transfer into Senior status on the Court of Appeals and head into what amounts to semi-retirement.
The Garland nomination has become something of a political canard on the left notwithstanding the fact that it's been three years since former President Obama put his name forward. Given that, it's not surprising for Biden to say that he'd consider nominating the Judge to the Supreme Court in 2021 or later. It's a statement that is, in the end, non-binding and it throws a bone to those on the left for whom that nomination still sticks in their craw. In the end, though, there are plenty of younger Judges that a President Biden could look to in order to fill a vacancy on the Court if he has the opportunity. Don't count on Garland being that choice.