John Boehner Says He's "Not Wedded" To Ryan Plan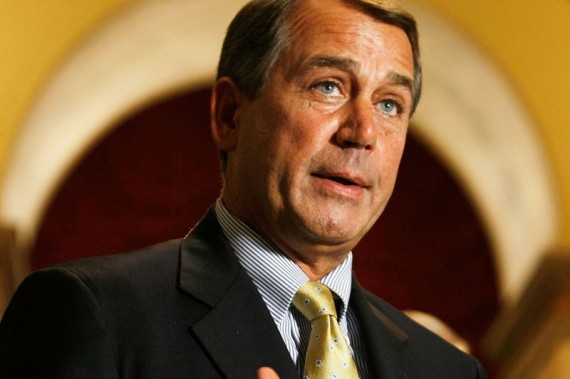 For the second day in a row, Speaker John Boehner seemed to be trying to distance himself from Paul Ryan's budget plan:
So maybe it wasn't the best timing in the world: Even as House Republicans face tough questions at their town hall meetings about Rep. Paul Ryan's budget plan, Speaker John Boehner has given an interview in which he said Ryan's plan was an idea "worthy of consideration" and that he wasn't "wedded to it."

Democrats and liberal groups said Boehner's comments to ABC News, in an interview posted Tuesday afternoon, make it sound like he's backpedaling from the House vote two weeks ago in which all but four Republicans voted for Ryan's budget plan — including the Medicare overhaul that's raising so many questions at their town hall meetings.

In the interview, Boehner said Ryan "has an idea that's certainly worthy of consideration in terms of, how do we do this in a more efficient way? And frankly, having the private sector run the program is far more efficient than having the government run it."

"I voted for it. I'm for it. It's our idea," Boehner said. But then he added: "It's Paul's idea. Other people have other ideas. I'm not wedded to one single idea, but I think it's — we have a plan. Where's the president's plan to deal with the nightmare that's facing Americans?"
It sounds to me like the bus is being warmed up and the House GOP leadership is getting ready to toss the Ryan Plan underneath it.