John Yoo: Obama Killed Osama Because He Was Afraid To Capture Him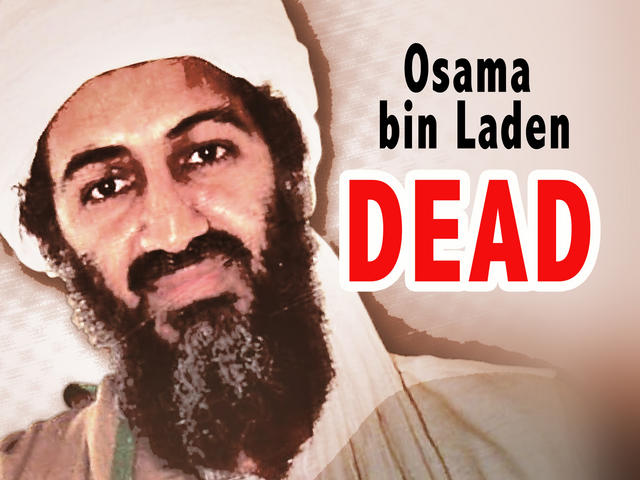 In what may well be the most idiotic piece of commentary arising out of the successful mission against Osama bin Laden, former Bush Justice Department lawyer (he of the torture memos and "Unitary Executive" theory) claims that the Obama Administration chickened out by killing the al Qaeda leader rather than capturing him:
John Yoo says President Obama is too afraid of the politics of Guantanamo Bay to capture and interrogate terrorists.

(…)

Yoo told CNN on Thursday night that the special forces team sent to kill bin Laden should have instead taken him alive and kept him as a source of future intelligence. Failing to do that, Yoo says, cost the U.S. a valuable asset. That was a mistake, Yoo says.

"If they were going in with no options other than to kill him, then that's a problem," Yoo told CNN's Eliot Spitzer.

In an op-ed published in the Wall Street Journal Wednesday, Yoo wrote that shooting the unarmed bin Laden meant "one of the most valuable intelligence opportunities since the beginning of the war has slipped through our hands."

Yoo told Spitzer "that a deliberately small force was sent in" to Abbottabad, Pakistan by the White House because "they don't want to capture high-level al Qaeda leaders."

Why? As Yoo said in his op-ed, the administration is terrified of backing the Bush administration's moves in the war on terror.
Here's the CNN interview:
Yoo cannot possibly be serious, can he? He's obviously more interested in protecting the political legacy of his former bosses than in either the national security of the United States or common sense. If, by some stretch of the imagination, Osama had been captured alive, it most likely would've become a huge headache for the United States, as Jeff Greenfield explores in this rather interesting counter-factual look at Sunday's raid:
It began with a triumph. On Sunday evening, May 1, President Obama strode down a red carpet and spoke to the nation from the East Room of the White House:

"Good evening. Tonight, I can report to the American people and to the world that the United States has conducted an operation that captured Osama bin Laden, the leader of al-Qaeda, and a terrorist who's responsible for the murder of thousands of innocent men, women, and children. It is the unbreakable intention of this country to bring him to justice."

But by Monday morning, the celebrations — the chants of "U.S.A.! U.S.A.!" in city streets, on college campuses, outside the White House, even at a nationally televised baseball game — had given way to questions.

"Why did we take him alive?" a dozen radio talk-show hosts asked. "Aren't 3,000 dead Americans enough?"

"I am sure," Rush Limbaugh thundered, "that Attorney General Holder is prepared to bring charges against those SEALs that they didn't read Osama his Miranda rights."

Among congressional Republicans, praise for the capture was followed by demands for swift and firm justice — including a suggestion by one House member that bin Laden be executed and buried in pigskin "to prevent him from meeting up with those 72 virgins in paradise."

(…)

His survival further enhanced his image as an outlaw-hero whose cunning and skill outwitted the West. When an anonymous solider or worker at Bagram snapped a cellphone picture of Osama, smiling and flashing a V sign with his hand, that image appeared on Web sites around the world and on posters in the streets of a dozen cities, with supporters chanting: "The sheik lives!"

And far, far worse, early on the morning of Dec. 22, members of Lashkar-i-Taiba, the Pakistan-based terror organization responsible for the Mumbai slaughters of 2008, seized an elementary school in New Delhi, holding more than 200 children and teachers hostage and threatening to kill them unless bin Laden was released within 72 hours. Simultaneously, a dozen armed terrorists attacked the U.S. Embassy in Islamabad, killing three guards before being repulsed.

Within the Obama administration, suspicion immediately arose that Pakistan's Inter-Services Intelligence agency was linked to these attacks. The ISI, long believed to have links to the Taliban, if not to al-Qaeda itself, had been enraged at Washington for violating Pakistani sovereignty when it captured bin Laden. Those suspicions further eroded relations between the United States and the nation long considered indispensable to the Afghan war effort.

More broadly, the attacks stirred fears of similar acts aimed at U.S. Embassies, bases and businesses around the globe. Back hom, airport security was heightened so much that holiday travelers faced four-hour delays at security checkpoints, countless missed flights and jangled nerves.
Inconceivable? Hardly. Which is why we should be glad that bin Laden resisted and that killing him the only option left for SEAL Team Six. Yoo needs to grow up and stop playing war games on his computer.