Jon Huntsman Skipping Republican Convention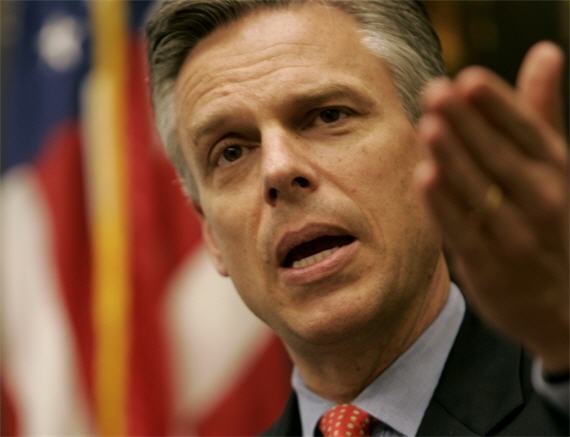 In 2008, then Utah Governor Governor Jon Huntsman gave one of the nominating speeches for Sarah Palin at the Republican Convention in Minneapolis. This year, after being largely rejected by his party during the primary in no small part because he chose to accept an Ambassadorial appointment from President Obama, he won't be attending the convention at all:
(CNN) - In an act of protest, Jon Huntsman will not attend the Republican national convention this August in Tampa.

The former Republican presidential hopeful, Utah governor and ambassador to China said in a statement that he won't participate in the convention or others in the future until his fellow conservatives start tackling the bigger issues.

Huntsman said that despite being asked repeatedly about his attendance, this year's convention will be the first he has not attended since serving as a delegate for Ronald Reagan in 1984.

"I will not be attending this year's convention, nor any Republican convention in the future, until the party focuses on a bigger, bolder, more confident future for the United States – a future based on problem solving, inclusiveness, and a willingness to address the trust deficit, which is every bit as corrosive as our fiscal and economic deficits," Huntsman said in a statement, reported first by the Salt Lake Tribune.

Huntsman, who garnered two delegates with his third place finish in New Hampshire, released his delegates to Mitt Romney when he endorsed the frontrunner after ending his presidential bid.

Huntsman, reiterating the theme of "Country First" from his presidential campaign said, "I encourage a return to the party we have been in the past, from Lincoln right on through to Reagan, that was always willing to put our country before politics."
The reaction to Huntsman's announcement from the right is about what you'd expect from people who had rejected him out of hand a year ago, and admittedly Huntsman has been distancing himself from the GOP more and more ever since he left the race earlier this year. All this means, of course, that the odds that Huntsman would end up anywhere in a Romney Administration should the GOP win in November are exceedingly low. That's unfortunate if only because it is exceedingly clear that he's more qualified to be Secretary of State than, say, John Bolton, who seems to have a disturbing amount of influence inside Team Romney.