Jonathan Pollard To Be Released November 21st
After 30 years in prison, Jonathan Pollard will be released later this year.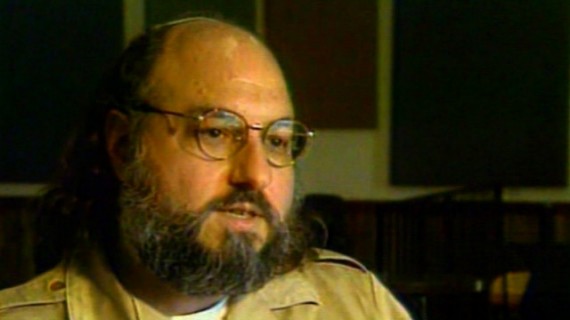 Jonathan Pollard, the former Defense Department employee who has been held in prison for nearly thirty years on espionage charges, will be released from prison in November:
WASHINGTON — Jonathan J. Pollard, who was sentenced to life in prison in 1985 for passing classified documents to the Israeli government, will be released on parole in November after 30 years in prison, a government panel decided on Tuesday.

Mr. Pollard's lawyers announced the decision of the United States Parole Commission on Tuesday afternoon, and officials at the Department of Justice confirmed that Mr. Pollard had been granted parole.

Mr. Pollard, 60, had been scheduled for mandatory parole in November, but could have been kept in prison for years longer if the United States government had objected to his release, citing concerns about an ongoing threat to national security.

Last week, officials for the Department of Justice signaled that they would not object to Mr. Pollard's release if the United States Parole Commission determined that he should leave the prison in North Carolina where he is being held.

The decision to release Mr. Pollard comes just weeks after President Obama concluded a historic agreement with Iran to limit that country's nuclear weapons program. The Iran deal has angered the Israeli government, which says it will lead to Iran's constructing a nuclear weapon.

But White House officials have denied that Mr. Pollard's imminent release — something that Prime Minister Benjamin Netanyahu of Israel and others in the country have demanded for years — is an attempt to placate the Israelis in the wake of the Iran deal.

"Mr. Pollard's status will be determined by the United States Parole Commission according to standard procedures," Alistair Baskey, a spokesman for the National Security Council, said last week. "There is absolutely zero linkage between Mr. Pollard's status and foreign policy considerations."

The lawyers for Mr. Pollard said that he would be released on Nov. 21.
As I noted last week, rumors of Pollard's release had been circulating in the weeks after the Iran nuclear deal was announced and many observers interpreted it as an effort by the Administration to placate Israel by taking a step that previous Administration's had refused to do. It is correct that Pollard would have been eligible for release on November 21st as a matter of law, but that could have been stopped if the government had objected to his release as might have been expected. Considering the position that the Federal Government has taken in the past regarding Pollard, refraining from an objection is certainly a change of pace in how the government views Pollard and his crimes. When Pollard was first sentenced in 1985, for example, then Defense Secretary Casper Weinberger penned a blistering letter to the Judge, some of which classified, in which he laid forth the manner in which Pollard's actions had endangered American national security. For example, while it wasn't widely reported at the time, it became known to the United States that the Israelis had used some of the information Pollard had provided to them to trade with the Soviet Union for the safe release of Jews living in the USSR, thus handing vital American intelligence to our principal adversary at the time. Additionally, over the years other leaders in the U.S. intelligence community made it known that Pollard had also offered to sell classified information to three other nations other than Israel, an accusation which certainly makes him a far less sympathetic figure. The antipathy toward Pollard was so high at one point that in 1998, then CIA Director George Tenant threatened to resign if he was released. Given this history, the decision to not object to Pollard's release in November is certainly a change of heart.
Given the passage of time and Pollard's apparently declining health, I suppose that a release at this point is acceptable. It's always troubled me that Pollard himself has never seemed to accept responsibility for his crimes, and that his supporters have justified them with the phony excuse that he was "spying for an ally." As I noted above, we already know that the Israelis used information that Pollard gave them for their own purposes without telling us, and thus put important American intelligence information in the hands of the Soviet Union. The fact that he was also shopping the intelligence he stole to other nations demonstrates that the fact that he was only doing this to help Israel was largely a lie. At the same time, though, he was spent 30 years in prison for his crimes, the Cold War is over, and it's arguably time to move on. Releasing him now won't endanger American national security, and he's never going to have access to classified information again. Additionally, if this move does help the cause of international peace even in some small way then it will be worth it. Jonathan Pollard is not a man to be honored or respected, but it's time to let him go.