Joyner Unfair to Krugman
A decade ago. a certain New York Times columnist was more right than your humble host.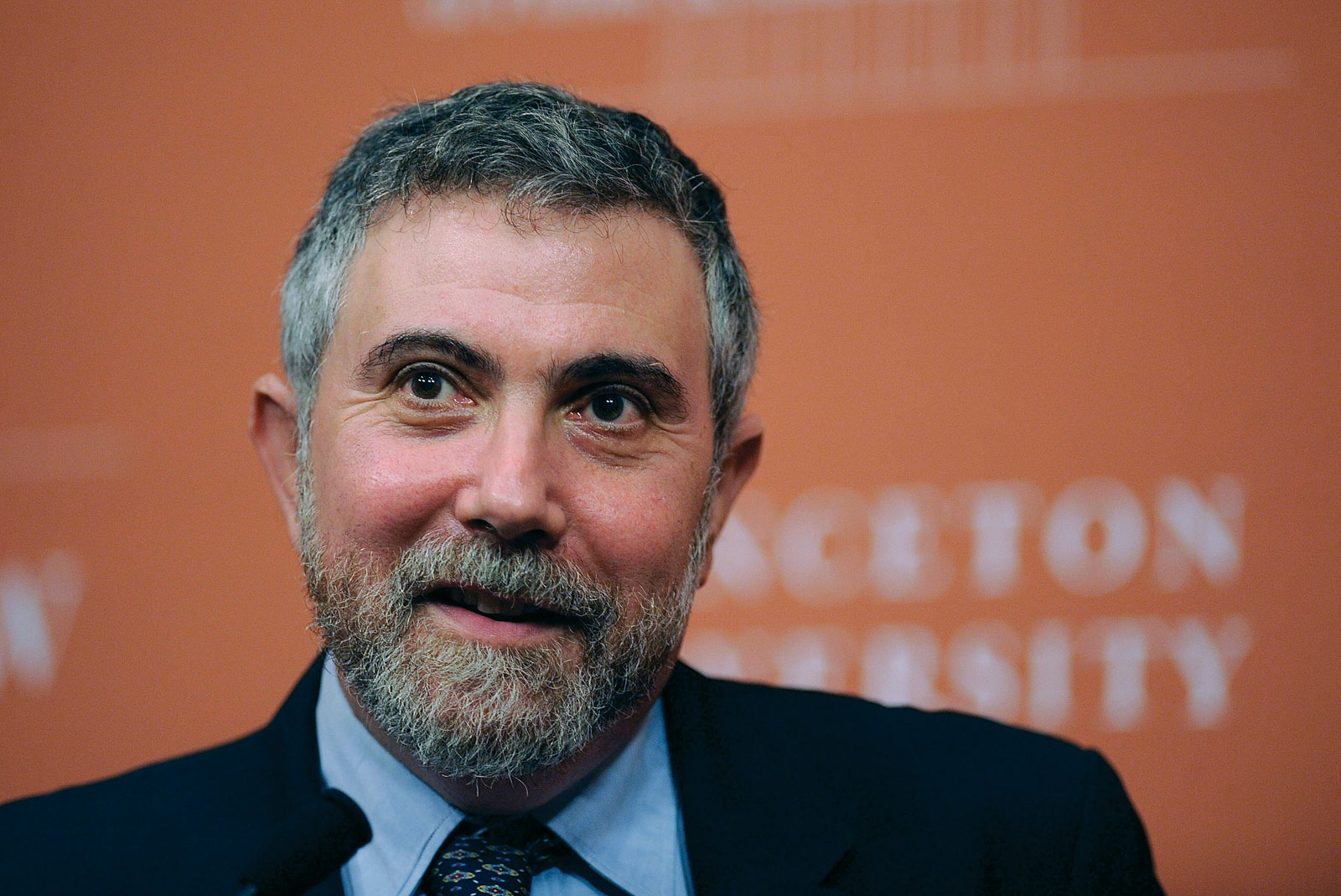 I frequently go through the deep archives to look at posts I wrote years ago to see how they stand up. Looking through the posts from February 2003, the first full month of OTB, I'm struck mostly with how different the nature of my writing here was. The vast majority of posts were InstaPundit style short posts; a true weblog (a recording of interesting things I'd seen on the web, with little or no analysis) rather than the mostly longer posts of recent years.
Otherwise, I'm mostly pleased with the sampling. While I got some things wrong—this was, after all, the run-up to the Iraq War, which I supported—I was generally fair to those with whom I disagreed and frequently called out those on my own side for taking cheap shots.
I was mildy amused by a post titled GETTING KERRY'D AWAY (post titles were in all caps then, partly a function of writing on the old blogspot forum; I didn't move to the current URL until April) which commends a superb Paul Waldman analysis of the 2004 Democratic primary process and concludes,
That said, I disagree that Kerry is the likely winner. Indeed, if I had to pick the winner right now, I'd say either Lieberman or Edwards, probably Edwards. Because of the truncated primary process that promises to get even more truncated as states vie to push their primaries earlier and earlier, what matters is fundraising and having a base. I'm not sure Kerry will do either particularly well at either. Who does he appeal to outside of the northeast corridor? Who is going to contribute the millions upon millions he'll need? I can't imagine he'll do at all well in the South or the Midwest. Lieberman, meanwhile, has a national base as the party's veep nominee last go-round plus he's the favorite son of the party's Jewish block (Kerry's recent discovery that he's actually Jewish, too, notwithstanding). Edwards is telegenic and energetic and will likely do quite well in the southern states, including the early South Carolina primary.
Not only did Democrats hate Lieberman by the time voting started but Edwards imploded and, of course, Kerry got the nomination. Despite getting every prediction wrong, though, I suspect many Democrats agree in hindsight with my analysis of their nominee.
In a less proud moment, I declared in another post that "Paul Krugman is going insane." In addition to a cheap shot at his less-than-stellar byline photo, I called out without comment this paragraph:
Meanwhile, outraged Iraqi exiles report that there won't be any equivalent of postwar de-Nazification, in which accomplices of the defeated regime were purged from public life. Instead the Bush administration intends to preserve most of the current regime: Saddam Hussein and a few top officials will be replaced with Americans, but the rest will stay. You don't have to be an Iraq expert to realize that many very nasty people will therefore remain in power — more moral clarity! — and that the U.S. will in effect take responsibility for maintaining the rule of the Sunni minority over the Shiite majority.
Now, Krugman couldn't have been more wrong there. Not only did the Bush administration do just the opposite of that but they'd had been better off if they'd instead done exactly what Krugman charged they would! The actual de-Baathification was an unmitigated disaster and Shiite majority rule has strengthened Iran's hand in the region and, as a bonus, given the Assad regime another ally.
Krugman was also wrong in predicting that Bush would turn Iraqi Kurdistan over to Turkey (although, in fairness, the precondition of Turkey supporting the war with basing rights was never met).
That said, however, the main thrust of Krugman's column turned out to be spot on.
But it's clear that the generosity will end as soon as Baghdad falls.

After all, look at our behavior in Afghanistan. In the beginning, money was no object; victory over the Taliban was as much a matter of bribes to warlords as it was of Special Forces and smart bombs. But President Bush promised that our interest wouldn't end once the war was won; this time we wouldn't forget about Afghanistan, we would stay to help rebuild the country and secure the peace. So how much money for Afghan reconstruction did the administration put in its 2004 budget?

None. The Bush team forgot about it. Embarrassed Congressional staff members had to write in $300 million to cover the lapse. You can see why the Turks, in addition to demanding even more money, want guarantees in writing. Administration officials are insulted when the Turks say that a personal assurance from Mr. Bush isn't enough. But the Turks know what happened in Afghanistan, and they also know that fine words about support for New York City, the firefighters and so on didn't translate into actual money once the cameras stopped rolling.

And Iraq will receive the same treatment. On Tuesday Ari Fleischer declared that Iraq could pay for its own reconstruction — even though experts warn that it may be years before the country's oil fields are producing at potential. Off the record, some officials have even described Iraqi oil as the "spoils of war."

So there you have it. This administration does martial plans, not Marshall Plans: billions for offense, not one cent for reconstruction.
While the administration eventually wasted billions on reconstruction, Krugman's main point stands: regime change was the main focus with the so-called Phase IV planning a distinct afterthought. In hindsight, I'm of the mind that reconstruction, at least in the Marshall Plan sense, was a fool's errand in both Afghanistan and Iraq. But we wound up with the worst of both worlds: little attention to the project while staying in both cases for a decade or more getting American troops killed and wasting huge sums of taxpayer money with little to show for it.
This column, then, was pretty typical Krugman: a really solid analysis of the facts combined with a tendency for frustrated hyperbole at those about to do something he sees as obviously stupid.