Kagan: Politics Separate From Judging
Elena Kagan is not telling the truth when she says her politics are "completely separate" from her judging.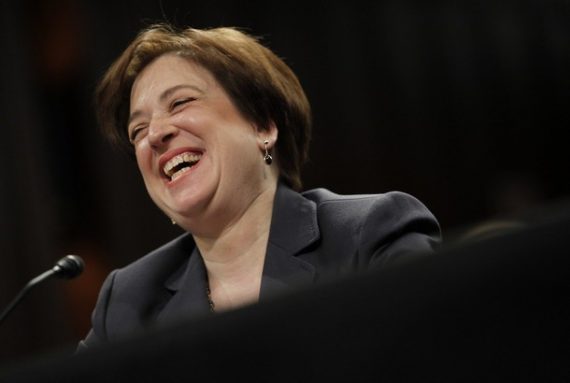 Listening to NPR's roundup on Day 2 of the Elena Kagan confirmation hearings, this in particular struck me:
Conservatives tested whether Kagan's progressive political beliefs would creep into her work on the court. They picked out documents she wrote as a domestic policy adviser in the Clinton White House and in her work as a clerk to Supreme Court Justice Thurgood Marshall.

As a 27-year-old clerk, Kagan said she had tried to "channel" Marshall rather than express her own views. Kagan also allowed that she had worked in two different Democratic administrations, but she gave little more ground.

"I know my politics would be, must be, have to be completely separate from my judging," Kagan said.
The first part of this is quite reasonable.  Being a Supreme Court clerk or administration apparatchik is indeed a different job than being a Supreme Court Justice and it's indeed likely that she "channeled" Marshall or Clinton when writing for them.  And that's to say nothing of the fact that she's had a lot of life experience in between and her own views could well have evolved, anyway.
The second part of this, though, is a complete and utter lie.   Not of the sort that's disqualifying but rather of the sort that's apparently compulsory.  While Supreme Court Justices may, in some cases, honestly believe themselves as mere agents of the law — many don't actually make that pretense once on the bench, openly serving as advocates for their view of Right and Wrong — it's absurd to think that their political philosophy doesn't greatly influence their votes on key public policy issues.
In many cases, the law simply isn't settled.  Indeed:  That's why the issue is before the Supreme Court to begin with.
Photo: Reuters Pictures