Legalizing Same-Sex Marriage About To Get More Difficult
The battle for marriage equality has scored a number of victories in a short period of time, but that's about to change.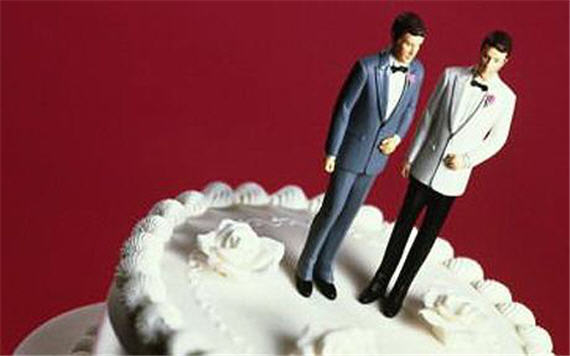 With the news yesterday that Illinois had passed a law that will make it the 15th state to legalize same-sex marriage, Hawaii's legislature not far behind, and lawsuits challenging bans on same-sex marriage pending in many states, advocates of marriage equality are likely feeling pretty optimistic right about now. They do deserve no small degree of high-fiving, of course. It was just a year ago that three states voted in a referendum to legalize same-sex marriage while a fourth, Minnesota, rejected same sex-marriage. Since then, three more states (Rhode Island, Minnesota, and Delaware) have passed marriage equality bills, the Supreme Court struck down DOMA's Section Three and allowed the ruling striking down California's Proposition 8 to stand, and New Jersey's courts legalize same-sex marriage in the Garden State. All of this progress, though, masks the fact that it's about to get a lot more difficult to advance the marriage equality, and progress won't be as easy as it has been the last few years:
Any future change in state marriage laws rests almost entirely on either the reversal of  gay wedding bans through ballot initiatives or court challenges, both of which represent a steeper climb. The one exception to this is in New Mexico, where the state's constitution is silent on the question: its Supreme Court heard arguments on a case involving six couples last month and is expected to rule on the question within a matter of months.

"We're going to be entering an era where most of the legislative fights are over, and we're going to have to undo constitutional amendments, and do that at the ballot box," said Marc Solomon, national campaign director of the group Freedom to Marry.

That's terrain that has traditionally favored defenders of traditional marriage. Twenty-nine states now have voter-approved constitutional bans on gay marriage (since California's was overturned in June); one state, Minnesota, defeated a proposed ban; and three states — Maine, Maryland and Washington — legalized same-sex weddings through a statewide vote.

National Organization for Marriage president Brian Brown said that even Illinois and Hawaii — which have large Democratic majorities in their legislatures — have been difficult lifts for the other side. "Now, if they want to redefine marriage, they're going to be on turf that's much more difficult."

Fred Sainz, vice president for communications and marketing at the Human Rights Campaign, agrees. "We are quickly running out of states where this is an easy lift," he said.

The two biggest battles next year are likely to be Oregon, where gay marriage proponents hope to overturn the state's ban, and Illinois, where traditional marriage advocates hope to pass a constitutional amendment banning gay marriage for the second time in a row. A public education campaign supporting same-sex marriage is already underway in Arizona, and while some local activists have been pressing for a ballot initiative there in 2014, it is more likely that national groups will throw their weight behind a 2016 push.

Three years from now, several states could see ballot initiatives to legalize gay weddings, including Colorado, Ohio and Michigan.

In the meantime, there are nearly 40 challenges percolating through the court system, in states such as Virginia, Pennsylvania, Michigan and Texas.

"The marriage movement has never put its eggs in one basket," Sainz said, adding that some of these cases will inevitably make it to the nation's highest court. "No one is under any illusions that marriage is going to come to all 50 states through any other venue than the United States Supreme Court."

(…)

What does the math look like, based on 2010 Census data? Once Illinois Gov. Pat Quinn (D) signs the recently passed bill, 37.2 percent of Americans will be living in such states; if Hawaii Gov. Neil Abercrombie (D) does the same, it will be 37.7 percent. If it becomes legal in New Mexico, the number inches up to 38.4 percent; Oregon would bring it to 38.6 percent. If Arizona, Colorado, Michigan, Ohio and Nevada all approved of same-sex marriage, 51.5 percent of all Americans would be living in states where gay and lesbian residents could marry.

In other words, the fight continues. And it will for at least a few more years.
The fight will be toughest, of course, in deeply red states in the South and Mountain West where same-sex marriage bans have been placed in state constitutions rather than just passed as normal legislation. In those states, the legislature won't be able to just pass a same-sex marriage law in the normal course of business. Instead, they'll have to follow whatever the process is to amend the state's Constitution, and in many cases that involves submitting the matter to the voters in a referendum. Often that process is quite cumbersome. Here in Virginia, for example, the process requires that the measure pass both chambers of the legislature and then that it pass a second time after there has been a General Election for the Virginia House of Delegates, which occurs every two years. Assuming that happens, the matter is then submitted to voters as a referendum. At a minimum, this means the entire Amendment process can take up to three years. Given that the GOP currently controls one chamber in the Virginia legislature and there is a tie in the second, it's unlikely we'll see any such legislation here any time soon. (You can find a discussion of the amendment process for every state Constitution at this link.) In most of the states where bans on same-sex marriage are a matter of Constitutional law, then, any resolution of the issue will likely happen via a Court decision long before any legislative action occurs.
As noted, there are already a number of cases making their way through the legal system right now, mostly in the Federal Courts. Currently, though, all those cases are still in the very early stages of pleading and it's unlikely that we'll see any kind of definitive rulings at the District Court level until some time next year. After the District Court, of course, the case will move on to the appropriate Circuit Court of Appeals, where there will be another round of briefing and argument that is likely to take up at least six months in each case, if not longer depending on the relative caseload of those courts. Eventually, there will be a handful of cases ripe for Supreme Court consideration, and the Court will have to decide whether or not to accept the appeal(s). Assuming there are conflicts between the circuits, which seems inevitable, that's likely to happen at some point but then it could be up to another half year before a case is briefed, argued, and decided by the Supreme Court, and as we saw in June, the Court could very well decide to parse its ruling in a particular case in a way that avoids having nationwide implications, which would require yet more litigation.
The good news, I guess, is that during this time public sentiment is only likely to become more favorable toward same-sex marriage, meaning that perhaps we'll see legislative action in states that seem like unlikely prospects today. For the moment, though, it looks like after Hawaii, and perhaps New Mexico, the battle for marriage equality is going to slow down just a bit.