Liz Cheney Wins GOP Primary For Wyoming's House Seat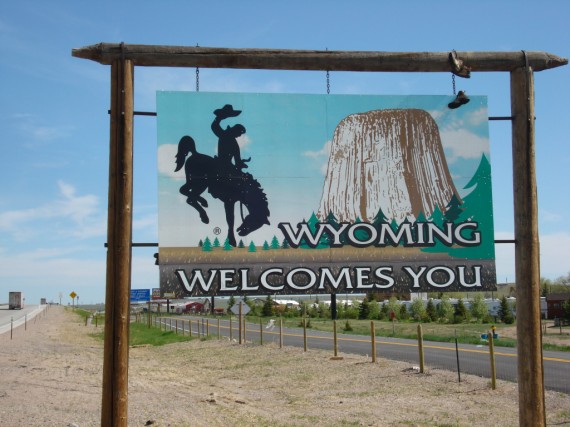 Former Vice-President Dick Cheney's daughter Liz Cheney is most likely headed to Congress after winning the Republican primary for Wyoming's at-large Senate seat:
Liz Cheney won the GOP primary for Wyoming's at-large House seat Tuesday, clearing the biggest hurdle to Congress for the national security hawk and daughter of former Vice President Dick Cheney.

Cheney had 40 percent of the vote to state Sen. Leland Christensen's 23 percent when The Associated Press called the race with 73 percent of precincts reporting. State House Speaker Pro Tempore Tim Stubson took 18 percent and five other Republicans split the remainder of the vote.
Cheney, as you may recall, first expressed an interest in electoral politics back in 2013 when she purported to challenge sitting Republican Senator Mike Enzi for his seat in the U.S. Senate. As it turned out, the Cheney name was not enough to propel her campaign back then as several polls showed Enzi beating Cheney easily in a head-to-head race. As a result, Cheney dropped out of that race in early 2014. After Cynthia Lummis, Wyoming's current at-large Member of Congress, announced that she was not running for re-election Liz Cheney entered the race to succeed her and, no doubt thanks to name recognition among other factors, was able to win the primary yesterday.
Wyoming being the solidly Republican state that it is, it is expected that Cheney will easily win election in November, thus returning to the family the Congressional seat that her father held from 1979 to 1989 when he resigned to become George H.W. Bush's Secretary of Defense. From there, she can likely easily win re-election as long as she desires, perhaps to return to a bid for the Senate when one of Wyoming's two Senators decides to retire. In that regard Enzi is currently on his fourth term and would be up for a fifth in 2020 if he chose to run again and John Barrasso is currently serving his second term and is next up for re-election in 2018.