Majority Rule, Plurality Rule, and Minority Rule
Definitions are fun, right?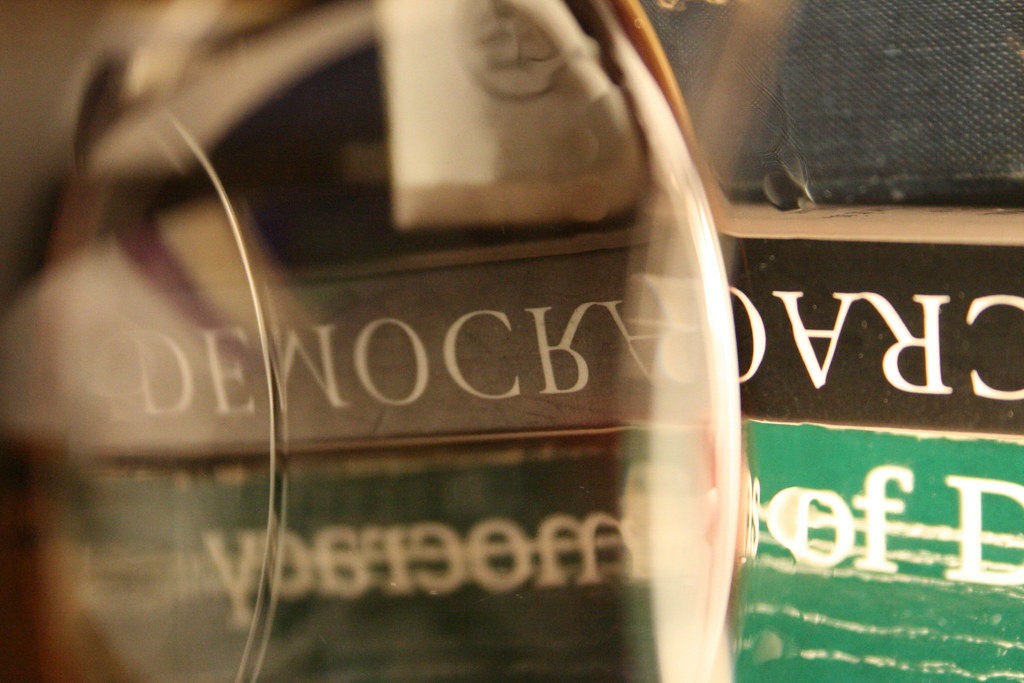 Just to get this out of my system. (I feel like I have written something like this before, but I didn't readily find the post, so here we go). There are some basic definitions to run through and then I want to differentiate between decision rules and the cumulative effects of collective decisions if the structures are flaws. A system can have discrete rules that appear fair but when summed together aren't.
Frist, definitions:
Super-majority means needing more than 50%+1. This could be as little as requiring 50.1% to win instead of just 50%. Normally it is 60%, 67%, or 75%.
Absolute majority means 50%+1. In other words, no other outcome can get more. One notes the "+1" because it eliminates the possibility of a 50%-50% tie.
Simple majority (or plurality): the most, but less than 50%+1. For example, HRC won a plurality (the most) popular votes in 2016, but not an absolute majority.
Minority rule in this kind of conversation means having the second most votes (or less).
Given these definitions, we can talk about discrete events (an election or a decision) and talk about whether it requires super-majority, absolute majority, or simply majority thresholds.
For example, we expect congressional committees to function by majority rule. We expect the floors of both chambers of Congress to function by majority (or as is often the case in the Senate, super-majority) rule. We expect the Supreme Court the rule based on majority rule (hence the focus on 5-4 split decisions). In each of those cases, we are looking for at least an absolute majority to make the decision.
For most elections in the US, plurality rules win the day, although in a few cases (some state primaries, and for some general elections in LA and GA) an absolute majority is required.
In all of these examples we are seeing a decision-rule (passing a bill, rendering a court ruling, or electing a person to an office) and how it might be plurality, absolute, or super-majority.
There is also a broader context as to whether beyond a discrete decision is majority rule (simple or absolute) that the system itself is majority rule or not.
For example: every member of Senate is elected by either plurality or absolute majority. But is the Senate, as a whole, an example of majority rule?
No, it isn't, because the distribution of seats in the chamber is not equitable relative to population. So, we are in a position wherein the majority of seats represent a minority of American citizens. The fact that it is designed to work that way doesn't change the reality of what I just stated. And the fact that it is designed that way does not make it just.
Now, sometimes the majority of the popular can control the Senate, but this is frequently not the case.
The same maldistribution of power applies to the Electoral College, and for similar reasons.
And while it is true that the majority of electoral votes may also go to the majority of the country, increasingly we are seeing a disjuncture there.
It is further important to note that the House of Representatives can go to the party that loses the national popular vote (as happened most recently in 2012). (For more on that see my 2018 post, Rural v. Urban Representation and the Quality of Democracy).
So, in 2020 we are currently being governed by a President who came to office with minority support and we have Senate that is controlled by a minority of citizens. The House cannnot govern by itself, so what else can we call this than minority rule?
Beyond that, at the state level there is no guarantee of majority rule. A clear example is Wisconsin:
That is quite clearly minority rule, even if at the district level every representative was elected by plurality. See my post The Basic Democratic Problem in Wisconsin for more information.
Indeed, the Wisconsin state legislature substantially illustrates how what seems to be a democratic decision rule (plurality winners in single-seat districts) can still lead to a decidedly undemocratic outcome insofar as the legislature does not actually represent the statewide preferences.
The goal of a representative system should be, if one takes representation seriously, to represent the population in government. Rules and structures can either enhance that goal, or they can undercut them.
By the way, I would agree that unfettered, simplistic, and absolute majority rule (i.e., the ever-popular tyranny of the majority) is a problem. But that can be controlled by diffused power (federalism, separation of powers) and explicit constitutional protections (the Bill of Rights), and other legal protections.
But if we are concerned about majority tyranny, then surely minority rule, to include the ability to control the institution that can define basic rights (SCOTUS) is even more problematic, yes?
There is another word that can be used for minority rule, and it is authoritarianism. The entrenchment of minority rules means that consent of the governed has gone out the window, and while minority rule via constrained elections is better than a dictatorship, it still isn't a democracy.
(And, to be honest, I not sure I really got all that much out of my system…).