Majority Supports Independent Counsel To Investigate Ties Between Russia, Trump Campaign
A majority of Americans support appointment of an Independent Counsel to investigate Russian influence in the 2016 election and the Trump's campaign's ties to Russia, but we should be careful before taking this step.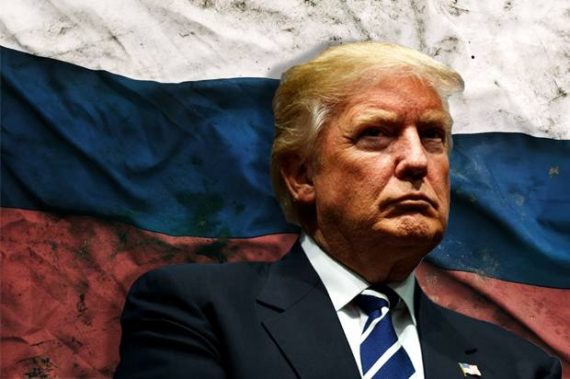 A new poll shows that most Americans support the appointment of an Independent Counsel to investigate allegations of Russian efforts to influence the outcome of the 2016 elections as well as the alleged contact between Trump campaign officials and representatives of the Russian government:
A majority of voters support appointing a special prosecutor to investigate alleged ties between President Donald Trump's campaign staff and the Russian government, according to a new POLITICO/Morning Consult poll conducted in the immediate wake of Attorney General Jeff Sessions' recusal from any related investigations.

Fifty-six percent of registered voters support appointing a special prosecutor, a far greater share than the 30 percent who oppose an independent counsel investigating the matter. Thirteen percent of voters don't have an opinion.

Three out of four Democratic voters support a special prosecutor, compared to 39 percent of Republicans and 54 percent of independents.

The poll was conducted last Thursday through Monday and went into the field just hours after Sessions announced he wouldn't take part in any investigation into the Trump campaign. At a press conference at the Justice Department last Thursday, Sessions admitted meeting twice last year with Russia's ambassador to the United States. Because those meetings occurred as part of his duties as a then-senator from Alabama, according to Sessions, he didn't mislead his colleagues when he said he had no interactions with Russian government officials while serving as a Trump campaign "surrogate."

The controversy over Sessions' January testimony before the Senate Judiciary Committee appears to have been slow to filter down to the public, and many are still undecided on the matter. But early opinion suggests more voters believe Sessions wasn't forthcoming with the committee. Only 29 percent of voters think Sessions was truthful, while 38 percent believe he wasn't. But nearly a third, 32 percent, say they don't know if Sessions told the truth.

Overall, voters are split on whether any Russian involvement influenced the results of last year's presidential election: 41 percent think it did, while 42 percent believe it didn't. Another 17 percent aren't sure. It breaks largely on partisan lines, with 69 percent of Democratic voters saying the Russians influenced the voting, and 71 percent of Republicans saying they didn't. Independents are also divided, with 35 percent saying Russia influenced the results, and 40 percent saying it didn't.
Currently, of course, the investigation, the nature of which is unknown since neither the Justice Department nor the F.B.I. are commenting publicly on the matter, is being handled by the Bureau and by career employees of the Justice Department. Additionally, the recusal of Attorney General Jeff Sessions means that supervision of the investigation has fallen to Dana Boente, who previously served as United States Attorney for the Eastern District of Virginia before being named Acting Attorney General by President Trump after Sally Yates was dismissed due to the controversy over Trump initial Muslim immigration ban. Since Sessions took office at the beginning of February, Boente has served as Deputy Attorney General and will most likely remain in that position until President Trump's nominee Rod Rosenstein, who has served as United States Attorney for Maryland since 2005, is confirmed by the Senate.  Since there is no longer an Office of Independent Counsel thanks to the fact that Congress allowed the law authorizing the office to lapse in no small part due to the perceived excesses of investigations launched under the law, responsibility to request and appoint such an "independent counsel" would fall to either Boente or Rosenstein. The last time the Justice Department took this step in a high-profile case was when Patrick Fitzgerald was appointed to investigate the leaks regarding Valerie Plame's status as a covert CIA agent, which was a serious violation of the law.
As things stand, I'm not sure whether an independent counsel is necessary in this case or not. The argument in favor of such an appointment are, of course, obvious. It has been alleged that the Russian government, either on its own or working together with international hackers who may or may not have known they were essentially working as agents of the Russians, sought to use hacked information from the Democratic National Committee and other sources to influence the outcome of the election. As I have said repeatedly for months now, this is a serious allegation that needs to be investigated thoroughly, both by Congress so that the American public is aware of what if anything happened in 2016 and by law enforcement so it can be determined if any laws were broken and what steps we can take to prevent something like this from happening in the future. It's also been alleged that employees and associates of one of the two major candidates for President had both long-standing business ties to Russia and contacts with Russian government officials both before and after Election Day. While these contacts aren't necessarily unusual, they do raise eyebrows given the other allegations against Russia and the fact that the candidate in question, Donald Trump, has long been unusually obsequious toward Vladimir Putin. The fact that Trump is now President rightfully calls into question the possibility that a Justice Department investigation will be tainted by political considerations, so there is definitely an argument in favor of appointment an ostensibly apolitical outsider, such as a long-serving career Justice Department attorney.
At the same time, it's worth recognizing that there are downsides to an "independent counsel" that ought to be taken into consideration before getting fully behind the idea. Both in the Starr investigation and others that were authorized under the old law that authorized the creation of an Office of Independent Counsel that was wholly independent of the Justice Department, there are numerous examples of the excesses that can be committed when a Federal prosecutor with an unlimited budget and essentially nobody looking over his shoulder is given authority to investigate or target specific individuals. Starr, for example, was initially only supposed to be investigating the Clinton's business dealings surrounding the land deal known as Whitewater but, slowly but surely, that investigation expanded to the point where it resulted in the impeachment of a President who a lie about receiving oral sex from a young intern in the White House. Indeed, Starr's final report concentrated more on the sexual misconduct allegations against President Clinton than it did on the initial reason he was appointed, which turned out to fruitless when it came to finding any criminal or civil wrongdoing by the President, First Lady, or anyone in the White House. There were similar excesses with respect to Iran/Contra Independent Counsel Laurence Walsh and others, and even Patrick Fitzgerald, who was appointed by the Justice Department after the law lapsed was never able to convict anyone for illegally leaking Plame's identity as a covert agent. These are excesses that the late Justice Scalia presciently warned of in his dissent in Morrison v. Olsen, the 1988 Supreme Court case that upheld the constitutionality of the Independent Counsel statute. Because of those excesses, we ought to be careful before taking this step, although it may become necessary depending on where the investigation eventually leads.