Marijuana Legalization Loses In Ohio, But The Battle For Legalization Continues Forward
A controversial marijuana legalization initiative that even many pro-legalization advocates opposed, lost in Ohio last night. But the nationwide momentum in favor of legalization will likely not be abated.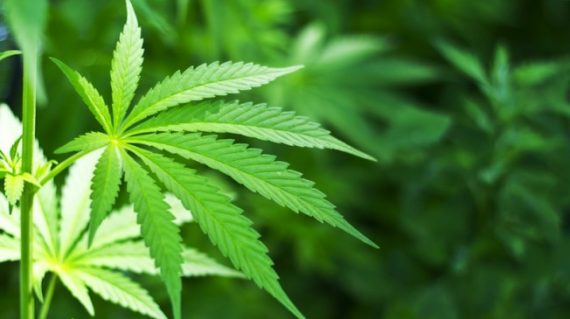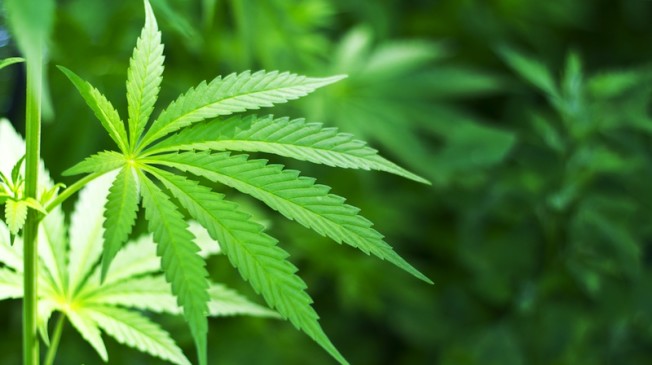 In a setback for the political movement in favor of relaxing marijuana laws across the country, Ohio voters rejected a ballot initiative that, at least on paper, would have legalized recreational marijuana use in the Buckeye State. Due to the fact that the initiative itself was so flawed that even many advocates of legalization were opposing it, though, it seems as though this defeat will only be a minor bump on the road for advocates of legal marijuana:
Ohioans pushed a monopoly marijuana-legalization proposal out the door Tuesday by a nearly 2-to-1 vote.

But the question is, will pot make a comeback?

Although Issue 3 was handily defeated, the debate and conversations about the issue have convinced House Speaker Cliff Rosenberg, R-Clarksville, and other state lawmakers who were staunchly opposed to legalization to now say it may be time to move ahead with medical marijuana.

"After going through this process, myself and many of my colleagues realize there's tremendous support for medical marijuana and something we should have a bigger discussion about," said Rep. Ryan Smith, R-Bidwell, a leader in the House.

That could be in the form of a pilot program or some other narrowly written legislation, Smith said. He noted that Rep. Wes Retherford, R-Hamilton, already has proposed a medical marijuana bill.

"In talking to people, it was surprising to me how many said they support medical marijuana," Smith said. "We obviously want to help the parents with children that are ill and the elderly that are suffering. We just want to make sure the scientists tell us it will help and we write it in a responsible way."

Some advocates were already talking about another ballot issue in 2016 even as ResponsibleOhio backers were stinging from a sound thrashing at the ballot box after spending an estimated $25 million on the campaign. The issue appeared headed to defeat in all 88 counties, according to incomplete results from Husted's office.

"At a time when too many families are being torn apart by drug abuse, Ohioans said no to easy access to drugs and instead chose a path that helps strengthen our families and communities," said Gov. John Kasich in a statement. He and the other four statewide, non-judicial officeholders opposed legalization.

Curt Steiner, campaign director for Ohioans Against Marijuana Monopolies, said, "Never underestimate the wisdom of Ohio voters. They saw through the smokescreen of slick ads, fancy but deceptive mailings, phony claims about tax revenues and, of course, Buddie the marijuana mascot." Steiner's group expected to spend about $2.5 million on the campaign.

Ian James, executive director of ResponsibleOhio, the group backing Issue 3, said he and supporters will begin a new marijuana campaign immediately.

"Life and legalization are a journey. We have taken the initial steps here to bring legalization here to Ohio. We have always said we will listen to the voters. We trust the voters. The voters said clearly they did not like this plan," James said. "While we're disappointed, we will start a new conversation tomorrow."

James said he expects many of the funders who joined ResponsibleOhio to remain on board for Round 2.
Even among advocates of legalization, both nationwide and in Ohio, Issue 3 was controversial because of the manner in which it granted a growers monopoly to a small group of people, many of whom had only tangential ties to Ohio to begin with, and from much of the coverage that I was able to follow over the course of the election season it was clear that opponents were aiming much of their fire at that monopoly provision. While it's too early to say that it was the monopoly provision alone was the reason that the bill failed, as Ilya Somin notes the wide margin of defeat suggests that Issue 3 might have lost without it, it certainly didn't help advocates not tied to the monopolistic interests that were behind most of the money funding the campaign in favor of the initiative. One example of that can be seen in the fact that the initiative even lost big in Athens, Ohio, the home of Ohio University and an area where one would have expected to find strong support for legalization in principle. Advocates for legalization are already talking about getting a "clean" legalization on the ballot for the 2016 election, something that could prove very interesting given the fact that turnout next year will obviously be much higher than it was in a year when there were very few big races on the ballot in Ohio outside of the ballot measures.
After a string of successes that began in Colorado and Washington and continued last year in Oregon, Alaska, and the District of Columbia, this loss in Ohio would seem to blunt the momentum for legalization at least temporarily. In addition to possibly getting a new initiative on the Ohio ballot next year, advocates for legalization are working on similar ballot initiatives and legislative efforts in a number of states, including many where success seems to be much more assured than it was in Ohio even without the monopoly issue weighing down Issue 3. If anything, as Christopher Ingraham notes, the result in Ohio stands as a warning to legislators and advocates of legalization that, while voters may support legalization or decriminalization in principle, they aren't going to stand for proposals that end up benefiting monopolists and restrict competition.
In the end, it doesn't seem likely that the Ohio setback will have a serious impact on the nationwide efforts in favor of legalization. Polling has consistently shown support for legalization growing nationwide, for example, and there doesn't really seem to be any sign of that abating. Additionally, it's worth noting that many of the states where legalization efforts will be focused in 2016 are far different from 2016 and that ballot initiatives will be quite different, and bring out different kinds of voters, than what we saw this year. There are already signs that the legalization issue is one that could play a big role in 2016 as well. Last month, for example, Bernie Sanders came out in favor of ending the Federal prohibition on marijuana so that states could make their own laws, and there are other signs that, as Kevin Drum puts, it, legalization is starting to take on the same kind of political momentum that support for same-sex marriage did in the years before the Supreme Court's decision in June in Obergefell v. Hodges. So, while last night's results in Ohio are disappointing on the surface, it seems clear that the momentum in favor of legalization is likely to continue accelerating and that more states are likely to join those that have already taken that step and seen absolutely no real negative consequences from doing so.