Master's Degree As Common As Bachelor's Degrees Once Were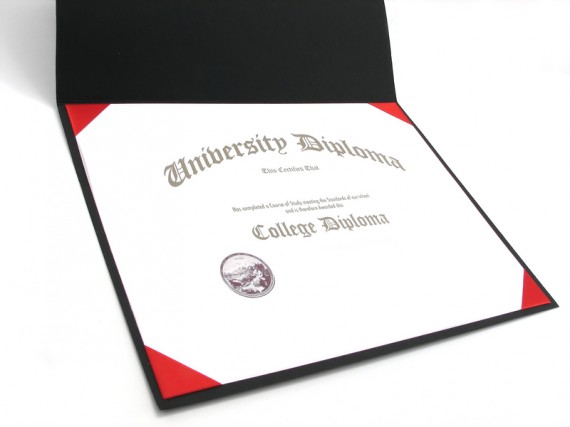 Vox's Libby Nelson takes now of how common the Master's Degree has become:
It's graduation time, an occasion for commencement speakers, academic regalia, and celebrating achievement. One achievement has become a lot more common over the past few decades: the master's degree, the fastest-growing college credential in the US.

More than 16 million people in the US — about 8 percent of the population — now have a master's, a 43 percent increase since 2002.

And as master's degrees have grown, so has the debt that comes with them. The typical total debt for a borrower with an undergraduate and graduate degree is now more than $57,000, up from $40,200 in 2004. (This includes medical and law degrees.)

But the growth hasn't been spread around evenly. The story of the past four decades isn't just about how master's degrees became as common now as bachelor's degrees were in the 1960s. It's about how the US has redefined which fields need or reward postgraduate study.
The best illustration of that can be found in the charts at the link showing the changes in which fields of study have been responsible for the most Masters Degrees over the past 40-odd years. For example, here's the chart for 1971: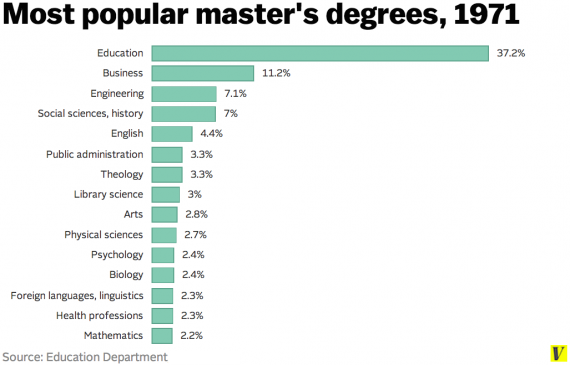 And here's the chart from 2012: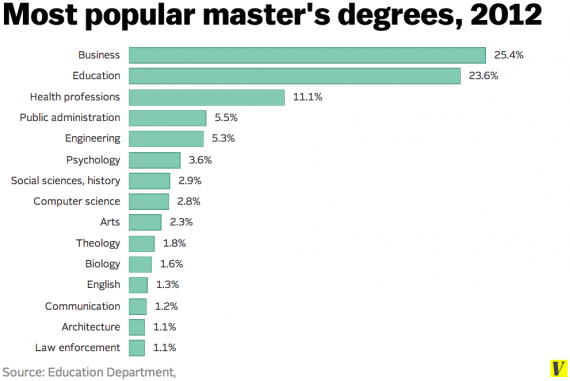 In addition to MBA's overtaking Education, which is a trend that actually started in the 1980s, we also see Health Professions, which accounted for just over 2% of Master's Degrees in 1971, now accounting for more than 10% of those degrees. I believe it's safe to predict that this number will continue to grow, most likely at the expense of other fields of study. Indeed, it's not hard to imagine a time when Health Professions overtakes Education on this list.
Of course, the unstated question here is whether we're entering an era where the Bachelor's Degree becomes what the Associates Degree is today, little more than a stepping stone to the "real" degree at the Masters level.