McAuliffe Continues To Lead In Virginia, Shutdown Hurting Cuccinelli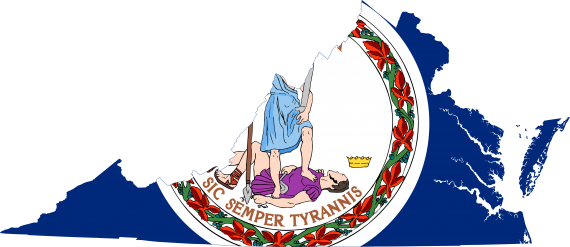 Another poll out of Virginia shows that Terry McAuliffe continuing to lead Ken Cuccinelli in the Governor's race, and that voter anger over the government shutdown is at least part of the reason for it:
Virginia voters looking for somebody to blame for the government shutdown impacting federal workers in Northern Virginia and Hampton Roads have settled on gubernatorial candidate Ken Cuccinelli, who trails Democratic candidate Terry McAuliffe by seven points in a new Christopher Newport University poll.

The school's Judy Ford Wason Center for Public Policy poll, released Tuesday morning, finds that likely voters prefer McAuliffe 46 percent to 39 percent for Cuccinelli. Libertarian candidate Robert Sarvis wins 11 percent. Only 4 percent of likely voters are undecided.

Those results, depressing to the Virginia attorney general's camp, are almost identical to the school's last poll conducted a week ago that put Cuccinelli's support at 38 percent, McAuliffe at 47 percent and Sarvis at 8 percent.

(…)

According to the school's release: "Most voters say neither candidate bears any responsibility for the shutdown, but among the 13 percent who cast blame, far more blame Cuccinelli (47 percent) than McAuliffe (7 percent). Likely voters who are affected by the shutdown or who know someone affected prefer McAuliffe to Cuccinelli, 49 percent to 34 percent."

Kidd said, "The shutdown is definitely motivating some voters against Cuccinelli, who already had a Tea Party problem with Independents and business-minded Republicans."
Quite obviously, of course, as a state official rather than a Federal officeholder Cuccinelli bears no real responsibility for the shutdown. Indeed, as I've noted before, Cuccinelli has taken pains to distance himself from the National GOP on this issue, to the extent of making sure he wasn't photographed with Ted Cruz at a recent (non-campaign) fundraiser that they two happened to be speaking at. At the same time, though, it's clear that the generally negative numbers that the GOP as a whole is seeing as the shutdown goes on are rubbing off on the Virginia Attorney General notwithstanding his efforts to make clear to voters that he doesn't support the shutdown. Even if the shutdown does end in the next few days, it's likely this negative sentiment is going to continue right up to Election Day on November 5th.
Perhaps even more distressing for the Cuccinelli camp, though, is that their recent efforts to turn the tables on McAuliffe don't seem to be gaining much traction at all, and that Cuccinelli is experiencing problems with Virginia Republicans:
Independents, however, are moving to Cuccinelli. The poll found that McAuliffe's lead among independents dropped from 16 percent in last week's poll to 6 percent. But, the school said, "Cuccinelli continues to struggle within his own party, with 13 percent of Republicans saying either they plan to vote for Sarvis or they are undecided."
If that continues through Election Day, then Cuccinelli pretty much no chance of winning.
Taking a look at the RealClearPolitics averages, McAuliffe now has a +7.2 lead in a head-to-head matchup with Cuccinelli and a +6.8 lead if Sarvis is included. That's well outside the margin of error, of course, and certainly sets up a daunting task for Cuccinelli over the next three weeks. Turning the race around at this point is going to become even harder than it was a month ago.