Mike Pence Drops Out of Non-Race
The fourth place candidate for second place in the Republican primaries has taken his ball and gone home to Mother.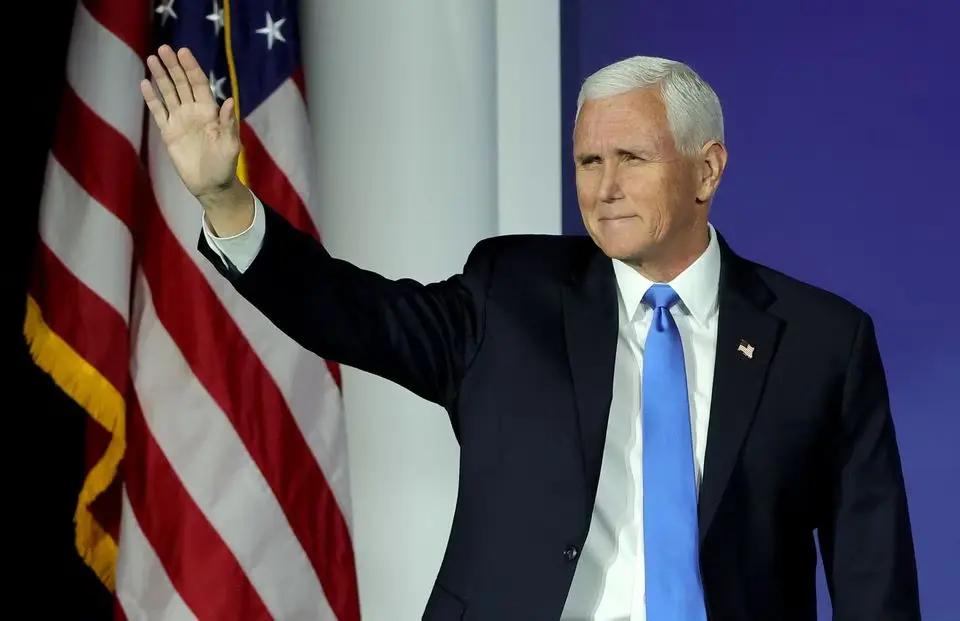 AP ("Pence ends White House campaign after struggling to gain traction. 'This is not my time,' he says"):
Former Vice President Mike Pence on Saturday dropped his bid for the Republican presidential nomination, ending his campaign for the White House after struggling to raise money and gain traction in the polls.

"It's become clear to me: This is not my time," Pence said at the Republican Jewish Coalition's annual gathering in Las Vegas. "So after much prayer and deliberation, I have decided to suspend my campaign for president effective today."

"We always knew this would be an uphill battle, but I have no regrets," Pence went on to tell the friendly audience, which reacted with audible surprise to the announcement and gave him multiple standing ovations.

Pence is the first major candidate to leave a race that has been dominated by his former boss-turned-rival, Donald Trump, and his struggles underscore just how much Trump has transformed the party. A former vice president would typically be seen as a formidable challenger in any primary, but Pence has struggled to find a base of support.

He chose the Las Vegas event to announce his decision, in part, so he could continue to voice his support for Israel and to make his case one last time as a candidate that the isolationist and populist tides that have swept the Republican Party pose a danger to its future and embolden the nation's enemies, according to two people close to Pence who spoke on condition of anonymity to discuss his thinking.

Pence's decision, more than two months before the Iowa caucuses that he had staked his campaign on, saves him from accumulating additional debt, as well as the embarrassment of potentially failing to qualify for the third Republican primary debate, on Nov. 8 in Miami.

But his withdrawal is a huge blow for a politician who spent years biding his time as Trump's most loyal lieutenant, only to be scapegoated during their final days in office when Trump became convinced that Pence somehow had the power to overturn the results of the 2020 election and keep both men in office — which he did not.

While Pence averted a constitutional crisis by rejecting the scheme, he drew Trump's fury, as well as the wrath of many of Trump's supporters, who still believed his lies about the election and see Pence as a traitor.

Among Trump critics, meanwhile, Pence was seen as an enabler who defended the former president at every turn and refused to criticize even Trump's most indefensible actions.
While the vice presidency has typically been thought of as a path to the top job—with the incumbent President the latest example—the last Republican VP to even get the nomination was George H.W. Bush in 1988. His veep, Dan Quayle, mounted a bid for the 2000 nomination but dropped out well ahead of the primaries. If Dick Cheney harbored any presidential ambitions of his own, he didn't act on them.
Regardless the last two paragraphs in the excerpt above tell the story: he's seen as a traitor by the Trumpers and a Trumper by the non-Trumpers. That would be an impossible situation even if Trump weren't in the race.
But, of course, he is. And, as a result, it's not actually a race at all. For the first time in the primary era, both major parties essentially have an incumbent President, making the campaign for the nomination pro forma. As a reminder, here's the current RealClearPolitics polling aggregate:

Pretending that this is a race is silly.