Mitt Romney Raises $10.25 Million In One Day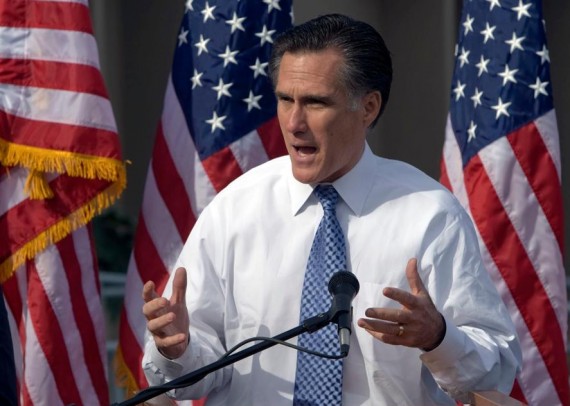 Say what you will about his problems with the conservative base of the GOP, Mitt Romney proved yesterday that he remains a force to be contended with:
LAS VEGAS – Mitt Romney, usually cautious and measured in describing his nascent campaign, allowed himself a minor indulgence in describing to reporters the fundraising call-a-thon that netted his presidential bid $10.25 million here Monday.

"That's a terrific start," Romney began, in typical expectation-setting mode, before catching himself: "Actually it's more than just a start — it really gives us the boost that we need at this early stage in my effort."

One of his top advisers was even blunter when asked whether any of Romney's rivals could demonstrate the sort of political muscle-flexing that the former Massachusetts governor staged by convening over 700 supporters to call through their Rolodexes for the better part of eight hours on the floor of the hangar-sized Las Vegas Convention Center.

"No," said longtime spokesman Eric Fehrnstrom, recalling that Romney held similar events in his last campaign. "Nobody has copied it because it's hard to do."

If Romney and his campaign sound confident, or even a little cocky, it's because they've developed a fearsome fundraising machine that is almost certain to be unmatched by any other GOP hopeful. And he'll need it, judging from the not-good-enough reaction to his healthcare speech last week and the continued pining for more candidates.

Romney's total haul for this quarter, to be revealed in July, will be revealing. One fundraiser here said assuredly that the Republican would raise $40 million, a sum that could give him a financial advantage so strong that it partly compensates for his considerable weaknesses.

Considering what Romney raised here Monday and that he will, according to a campaign official, hold over 30 fundraisers between now and when the quarter ends in June that figure seems quite possible.

His biggest asset, however, could be the millions in his own bank account. The former venture capitalist plowed $42 million of his own money into his failed 2008 bid for the nomination.

At a press availability following a roundtable with University of Nevada Las Vegas College Republicans, Romney indicated that he was again open to funding his own campaign.
Of course, as Romney himself, as well as Rudy Giuliani proved in 2008, money alone doesn't guarantee that one will win the nomination. However, news like this demonstrates both a level of support and an ability to raise money that few, if any, of the current or potential candidates for the GOP nomination would be able to match. Michele Bachmann has demonstrated an ability to raise large amounts of money in the past, but most of that has come from direct-mail solicitation, which has an incredibly high overhead that cuts significantly into the amount of money that she actually gets from a fundraising campaign. In a tight race like this one, Romney's ability to raise a lot of money very quickly is nothing to sneeze at.