Religious Conservatives To GOP: Don't Hold Convention In Vegas
What could possibly go wrong?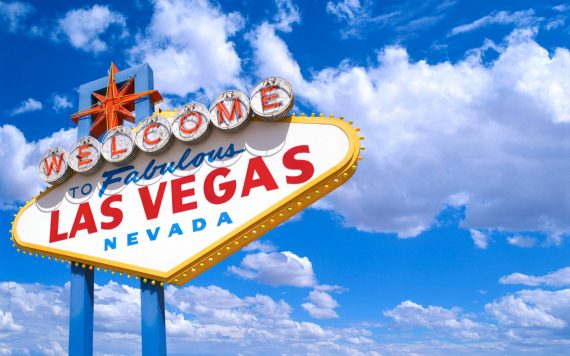 At some point before the end of the summer, we should know for sure where the 2016 Republican National Convention will be held. Among the cities under consideration are two cities in Ohio, Cincinnati and Cleveland, Kansas City (site of the 1980 Convention that nominated Ronald Reagan), Dallas, Denver, and Las Vegas, a city that has never hosted a major party convention. The final choice will likely come down to which selection might help boost the GOP's chances in the November election, which is why Ohio likely has a good shot at getting the convention, but there's been much talk about the idea of holding the convention in "Sin City," and religious conservatives are warning the GOP to stay away:
WASHINGTON — Some of the heaviest hitters on the religious right are pressuring GOP leaders to cross off Las Vegas as a potential host city for its 2016 convention, warning that putting the next convention in Sin City will harm the party's image and drive away supporters.

Dallas already pitches itself as a more wholesome alternative to Vegas, and the push-back could bolster the city's effort.

The leaders sent a letter last week to Republican chairman Reince Priebus, putting him on notice that picking Vegas would generate friction. They call the city a "trap waiting to ensnare. … What could go wrong? The answer is obvious."

Leaders from the religious right who have joined the effort include Tim Wildmon, president of the American Family Association; Phyllis Schlafly, founder of Eagle Forum; Andrea Lafferty, president of the Traditional Values Coalition; Paul Caprio, director of Family-PAC; and James Dobson, president of Family Talk ministry.

"The GOP is supposedly interested in reaching out to conservatives and evangelicals. Maybe that's just a front, but if they really mean it this is not the way to do it," Dobson said Tuesday. "Even though Vegas has tried to shore itself up and call itself family-friendly, it's still a metaphor for decadence. There's still 64 pages of escort services in the yellow pages. … You can't have it both ways."

The Las Vegas host committee's marketing pitch for the 2016 convention emphasizes the city's number of hotel rooms (150,000), golf courses (50) and places of worship (531).

Jack St. Martin, executive director of the Las Vegas 2016 host committee, sidestepped the evangelicals' objections Tuesday. With so much hotel and meeting space, he said, the city "offers the Republican Party and the conservative cause the best opportunity in a generation to house, train, educate, motivate and activate the grass-roots volunteers that make up the foundation of the GOP."

But the potential for viral video of delegates engaged in Hangover-style hijinks makes some party insiders nervous. When Vegas boosters made their pitch to the RNC on March 21, former Nevada Gov. Bob List acknowledged such concerns.

"We took it head-on," he said. "Las Vegas is a metropolitan area of over 2 million people. We're not just all blackjack dealers and pawnshop operators. This is a city with 6,000 members of the chamber of commerce, 20,000 Boy Scouts. We have massive soccer leagues, the fifth-largest school district in America. We're an all-around city with a fast-growing population of Catholics and Jews and Hispanics. It's a big metropolitan area."

On the other hand, one of the bid committee's promotional videos features Rick Harrison, co-owner of a pawnshop and star of the reality TV show Pawn Stars.

"You'll love it here," he says into the camera.
A political convention in Las Vegas would certainly be an epic event, and there's no question that the city has the space to handle the crowds that either political party would bring. At same time, though, Las Vegas still has a certain, shall we say, reputation that I am guessing neither Republicans nor Democrats would want to be associated with during an election year. The potential shenanigans, and resulting headlines, pretty much write themselves. Add to that the fact that Las Vegas in the summer can reach temperatures exceeding 100°, and I'm thinking that the RNC will be looking elsewhere for a convention site. My personal guess is that the Republican Convention will end up being held in either Cinncinnati, Cleveland, or Kansas City, all safe Mid-Western cities and all of them far away from any threat of hurricanes.
Nonetheless, I can't help but think that the main reason these religious conservatives are warning the RNC about Vegas is because they know the power of temptation all too personally.
H/T: The Moderate Voice