Mitt Romney Snags The All-Important Christine O'Donnell Endorsement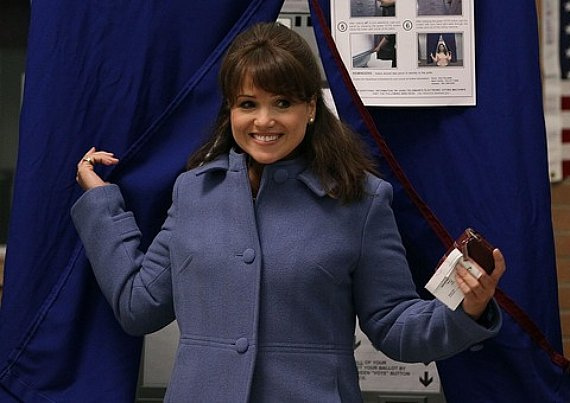 For some reason, Sean Hannity thought to ask three-time failed Senate candidate Christine O'Donnell who she was supporting for President:
Christine O'Donnell, the former Republican Senate candidate and a tea party favorite during the 2010 election, has officially endorsed Mitt Romney for president.

O'Donnell made her endorsement during an appearance this evening on Fox News' "Hannity."

"It was not an easy decision because I too think any of our candidates would make a great president and a great candidate going against Barack Obama," O'Donnell said. "But I think there are certain tie breakers and I know that in making my decision I might be hurting some people but I think infrastructure and executive experience are important, and for that reason I'm endorsing Mitt Romney."

"I'm very happy," she added. "This is not anti-[Newt] Gingrich or anyone else, it's a pro Gov. Romney endorsement.

"I'm not arrogant to think that my endorsement will make or break his candidacy," she said, adding she hopes people just "take a second look" at Romney.

O'Donnell made clear that the Romney campaign did not "come to her," and that she went to the campaign. She said she would be willing to go out and campaign for Romney.
Perhaps the most bizarre thing about this is the fact that the Romney campaign touted this in a press release last night. Those who are on the Romney campaigns email list — which thankfully does not include yours truly — even received an email shortly after the announcement with the subject line in all capital letters. Guys, this isn't exactly a heavy hitter we're talking about here. My favorite part is what O'Donnell said this morning:
Christine O'Donnell, who has endorsed Mitt Romney, appeared on CNN Wednesday and inadvertently drew attention to one of the charges against the former Massachusetts governor from his critics – flip-flopping.

"That's one of the things that I like about him — because he's been consistent since he changed his mind," O'Donnell said.
I would not count on any joint appearances between candidate and endorser any time in the new future.