Mitt Romney's Bizarre Explanation For Why He Didn't Mention Afghanistan At The GOP Convention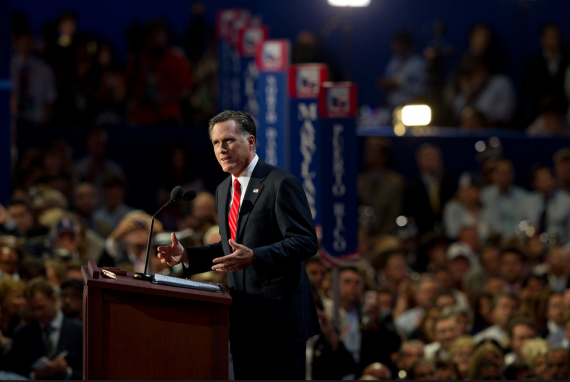 During their recently concluded convention, several Democrats, including most prominently Vice President Biden and Senator John Kerry, criticized Mitt Romney for failing to say a single word about Afghanistan or America's troops during his acceptance speech at the Republican convention in Tampa. These were rather ironic moments to me because, usually, it's the Republicans who criticize the Democrats for not paying proper respect to American troops and being weak on foreign policy. I am sure there were several Democrats in Charlotte who relished the opportunity to turn the tables on the GOP this time.
Well, Mitt Romney was asked by Fox News's Bret Bair why he didn't mention Afghanistan in his speech, and his response is incredibly tone deaf:
BAIER: To hear several speakers in Charlotte … they were essentially saying that you don't care about the U.S. military because you didn't mention U.S. troops and the war in Afghanistan in your nomination acceptance speech. … Do you regret opening up this line of attack, now a recurring attack, by leaving out that issue in the speech.

ROMNEY: I only regret you're repeating it day in and day out. When you give a speech you don't go through a laundry list, you talk about the things that you think are important and I described in my speech, my commitment to a strong military unlike the president's decision to cut our military. And I didn't use the word troops, I used the word military. I think they refer to the same thing.
Really Mitt? You didn't mention Afghanistan because you didn't think it was important? You sure you don't want to rethink that one?