More Adventures With Cable News Chyrons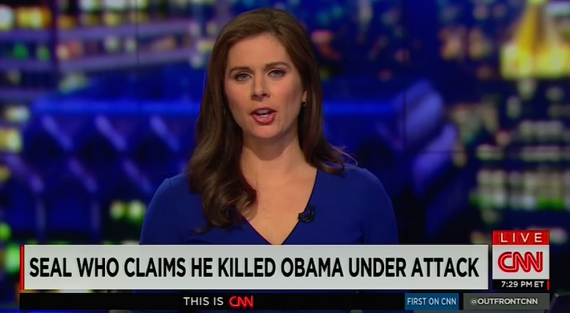 CNN made an unfortunate error while reporting on the ongoing controversy regarding a former Navy SEAL who wrote a book about the raid that killed Osama bin Laden:
CNN earned widespread mockery Friday night when it apparently ran a headline referring to a Navy SEAL killing "Obama" instead of "Osama."

"SEAL WHO CLAIMS HE KILLED OBAMA UNDER ATTACK," it read.

According to video posted by Mediaite, CNN ran the chyron for at least the majority of a 45-second segment.

The segment addressed the controversy surrounding Robert O'Neill, who claims he was the soldier who fatally shot Osama Bin Laden in the 2011 raid on a Pakistani compound. As CNN noted, however, other SEALs are reportedly disputing O'Neill's version of the events.
Whoops