More Magical Thinking on Covid from the Trump Camp
The Chief of Staff wants to play pretend.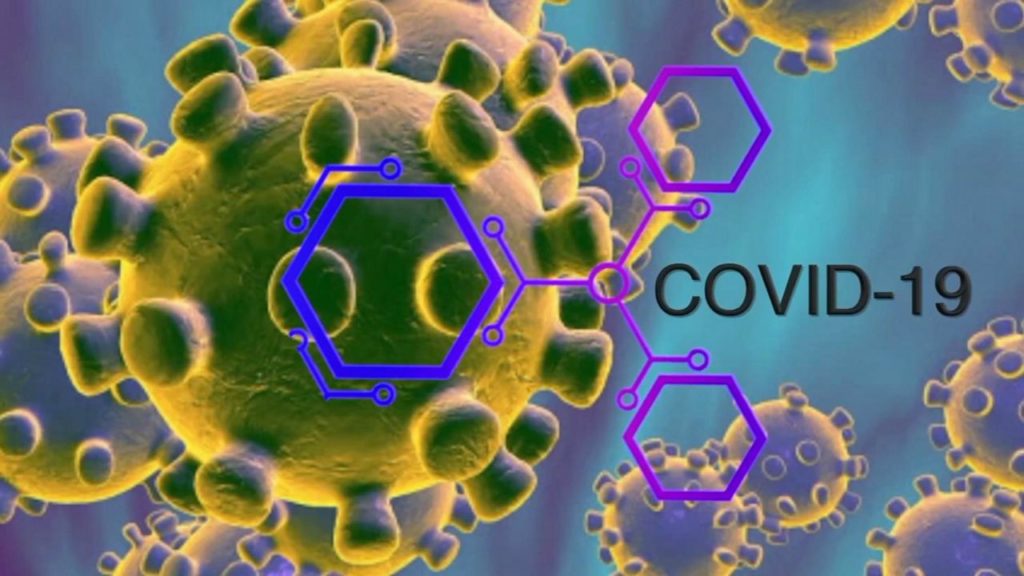 Chief of Staff Mark Meadows on the Trump administration's approach to the pandemic:
From the CNN write-up:
"We are not going to control the pandemic. We are going to control the fact that we get vaccines, therapeutics and other mitigation areas," Meadows told CNN's Jake Tapper on "State of the Union.

"Pressed by Tapper on why the US isn't going to get the pandemic under control, Meadows said: "Because it is a contagious virus just like the flu." He added that the Trump administration is "making efforts to contain it."

"What we need to do is make sure that we have the proper mitigation factors, whether it's therapies or vaccines or treatments to make sure that people don't die from this," Meadows said.
What this sounds like is that the Trump plan (if one can call it that) is to pay little to no attention to stopping the virus from spreading and focusing on treatment.
Meadows is also doing what Trump has been doing, using the word "therapeutics" like a talisman. Since the early days of this pandemic, Trump has been hoping for a magic bullet. Remember hydroxychloroquine? He now thinks because he received treatment that the magic bullet has been found and promising a vaccine is supposed to demonstrate that this is almost all over (and by "almost" it is clear he wants us to believe it will be "weeks" not months or even another year).
The notion that the federal government should eschew trying to control spread is a pretty awful re-election rallying cry.
I agree with Matt Glassman: this is not the message that is going to garner Trump more voters. It will assure those who have bought into the notion that this is "just like the flu" and therefore no big deal, but those people are already voting for Trump. I don't know if it is incompetence, ignorance, or just being too steeped in the right-wing media bubble, but the Trump camp clearly does not understand that to have a chance to win it has to expand its voter base, not just preach to their choir.
I am not even sure Meadows understands what "mitigation factors" means. At one point he equates mitigation with treatment and later pays some lip service to social distancing and masks.
Plus, the obvious misinterpretation about what "dark winter" means is maddening. Quite clearly Biden was asserting that the coming winter will be dark because right now the trends in infections suggest more illness, which will put pressure on hospitals and will, in turn, result in more death. The notion that "dark winter" means that Biden wants to shut down the economy is simply not correct.
Indeed, the notion that the choices on the table is close down v. open up is a false one. For one thing, to my knowledge, no one of consequence is suggesting that we engage in a national lockdown. Likewise, even if things are "open" human behavior will still lead to lots of people making choices that will impact the economy.
A simple example: regardless of what the federal government does, I expect a lot of business travel will go away (especially in the short term) since we have all gotten a lot more used to video conferencing for meetings. A lot of companies will decide the cost savings is worth losing personal contact for certain types of engagement.
Just keeping things open and mitigating the virus through therapeutics is not a policy. It is a game of pretend.
In regards to his statement that "we're Americans" therefore we are "going to defeat" the virus because "we do that" reminds me of a scene in Star Trek III: The Search for Spock. Facing a crippled USS Enterprise, a Klingon commander wants to send over a boarding party to take the ship. One of his subordinates points out that the crew complement of a Federation starship far outstrips the size of the bordering party, and the Klingon commander angrily shoots back, "we're Klingons!"
As one might guess, the Klingons lose (although not because of numbers, but that is a different discussion). Indeed, at the end of it all, all but one Klingon dies.
Bravado is great and all as a motivator in some contexts, but at the end of the day, bravado loses to prevailing conditions. In the context of over a quarter million deaths and recent spikes in infections, bravado and a couple of bucks will buy you a cup of coffee (and even then, wear a mask and social distance, please, when ordering).