Most Americans Support Ban On Assault Weapons And Other Gun Control Measures
Another poll in the wake of this month's mass shootings shows increased support for several gun control measures. That doesn't mean Congress will act, though.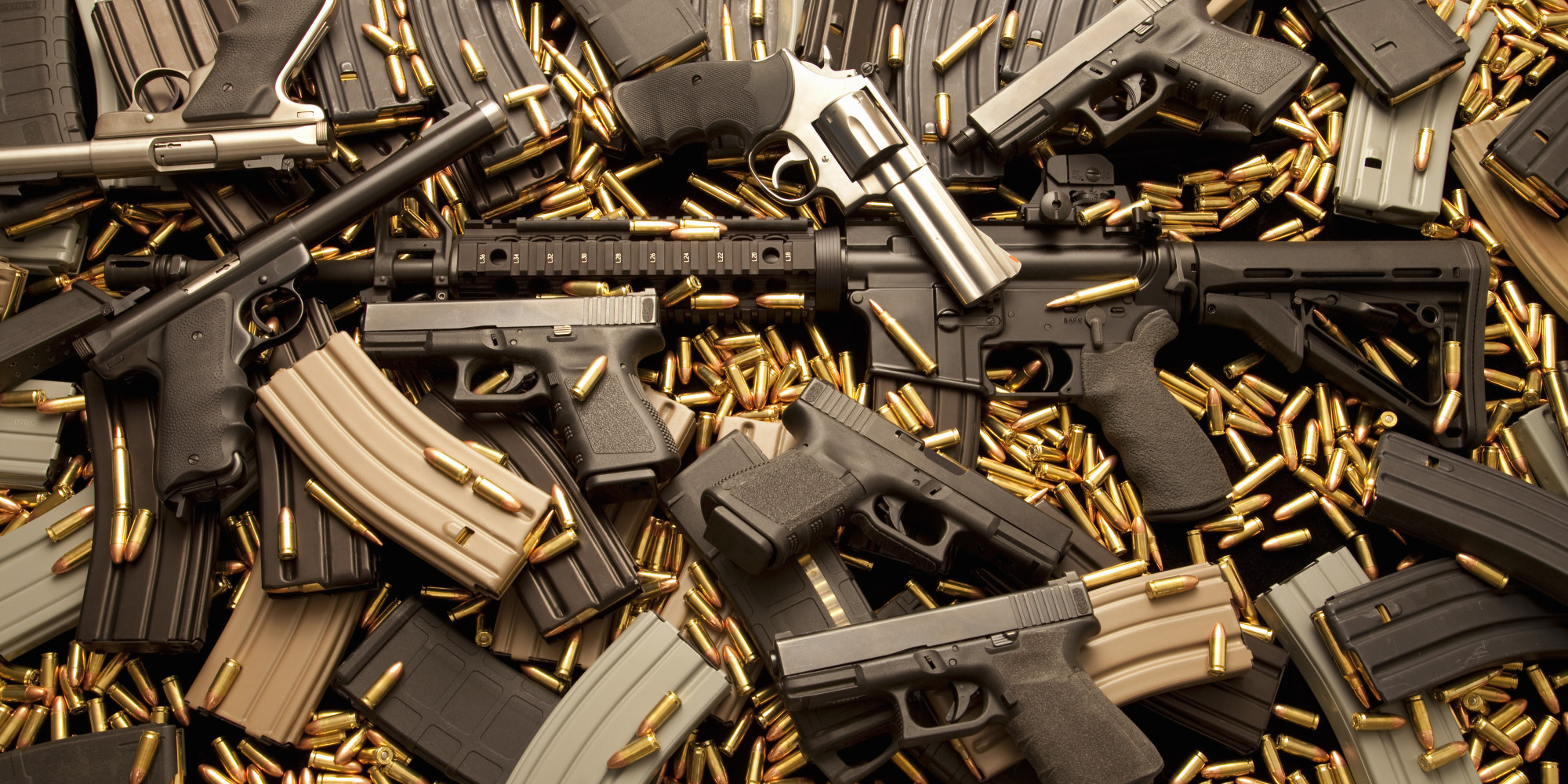 In the wake of the shootings two weeks ago in El Paso and Dayton, a new poll finds that two-thirds of Americans support a ban on so-called "assault weapons," but it's not at all clear that this will lead to political action of any kind:
The majority of Americans support a ban on assault weapons in the wake of two recent mass shootings that killed a total of 31 people, a new Fox News poll found.

Two-thirds of Americans favor a ban on assault rifles and semi-automatic weapons as a measure to reduce gun violence, according to a poll released Wednesday. It is a 7-point increase from when the question was asked in March 2018.

Support for an assault weapons ban is stronger among Democrats, at 86 percent, based on the poll. Forty-six percent of Republicans and 58 percent of independents said they are in favor of a ban.

An overwhelming 90 percent of Americans support requiring criminal background checks on all gun buyers, based on the poll. The support is statistically equal between Democrats and Republicans.
Democrats and some Republicans have been calling on Senate Majority Leader Mitch McConnell (R-Ky.) to call a vote on a universal background check bill. The Democratic-controlled House passed the bill in February.
Here are some details from the poll:
As noted, 67% of Americans favor banning "assault weapons" while 27% oppose the idea. The poll also shows that a majority of nearly all demographic groups support such a ban with the exception of self-identified Republicans (who are divided 46% to 46% on the issue) and people who voted for Donald Trump in 2016 (47% oppose while 46% support);
Americans overwhelmingly favor expanded background checks, with 90% in favor and just 7% percent against. This includes self-identified Republicans (89% in favor and 8% against) and Trump voters (90% in favor and 7% against);
Americans also overwhelmingly favor laws that make it easier to take guns away from people determined to be a threat to themselves and others, with 81% favoring the idea and 13% opposed. This includes self-identified Republicans (75% in favor and 19% opposed) and Trump voters (also 75% in favor and 19% opposed);
A plurality of Americans (47%) have an unfavorable opinion of the National Rifle Association while 42% have a favorable opinion. The numbers are quite different among self-identified Republicans (72% favorable vs. 20% unfavorable), Republican men (72% favorable v. 23% unfavorable), Republican women (72% favorable v. 17% unfavorable), and among Trump voters (73% favorable v. 18% unfavorable);
With the exception of Republicans and Trump voters, the majority of Americans (71%) think Congress could do more to address gun violence while 26% think that there's little it can do; and,
The majority of Americans (74%) think that Congress will do little to address gun violence while 18% think Congress will do something.
This poll follows in the steps of a previous poll from last week in the immediate aftermath of the twin shootings that showed increased support for a wide variety of gun control measures. This follows a pattern we've seen before after similar mass shooting events.
In the wake of the December 2012 shooting that resulted in the death of more than two-dozen schoolchildren, for example, we saw increased support for gun control measures. Within a year after the shooting, support for most gun control measures had fallen back levels they were at prior to the shooting. By the second anniversary of Sandy Hook, polling indicated that more Americans supported protecting gun rights than passing new gun control measures. By the time of the third anniversary of the tragedy, polling showed a majority of Americans opposing a ban on the type of weapon used in the Sandy Hook shooting,
Additionally, polling indicated increased support for certain gun control measures in the wake of the mass shooting in Las Vegas in October 2017 that resulted in the death of 59 people and more than eight hundred injured, making it the worse such event in American history. Despite this, there was no movement on the issue in Congress on even the seemingly straightforward idea of banning bump stocks, the devices which allow semi-automatic weapons to act as if they are fully automatic. Ultimately, it took the Trump Administration until December 2018 to issue an administrative ruling banning bump stocks that may or may not survive a future court challenge.
After the February 2018 shooting at Marjorie Stoneman Douglas High School in Florida, which has led to a wave of political activism on the part of young people, we saw polling that showed strong support for increased gun control, including measures such as enhanced background checks and a ban on so-called "assault weapons." That support waned fairly quickly, though, and polling in both April and May of last year showed support waning. While the Florida shooting did result in the passage of some measures, such as new laws in Florida that made it easier to take guns away from people who pose a threat to others, and moves to increase the minimum age to purchase a rifles to 21, there were no significant moves on the national level and little indication from exit polling that gun control issues played a big role in the outcome of the midterm elections.
If public opinion follows the pattern it has in the past, then we can expect support for gun control to wane in the coming months. Then, the next mass shooting will happen and we'll go through this all over again.
As it has before, all of this brings to mind something Kevin Drum wrote in the wake of the defeat of the Manchin-Toomey bill, which was put before the Senate mere months after the Sandy Hook shooting That bill would have expanded background checks and purported to close other loopholes in the background check system, It also happened to be an issue that enjoyed at the time, and continues to enjoy, widespread public support even among Republicans, conservatives, and gun owners:
about 80 percent of those Americans think it sounds like a reasonable idea but don't really care much. I doubt that one single senator will suffer at the polls in 2014 for voting against Manchin-Toomey.

Gun control proposals poll decently all the time. But the plain truth is that there are only a small number of people who feel really strongly about it, and they mostly live in urban blue districts already. Outside of that, pro-gun control opinion is about an inch deep. This is a classic case where poll literalism leads you completely astray. Without measuring intensity of feeling, that 90 percent number is meaningless.
I made a similar observation at the time:
Even at the height of the post-Newtown political push, only 6% of Americans considered gun control the most important problem facing the nation. That's a far cry from the vast majority of voters who say that they support the various gun control measures that have been advocated over the past four months.

This isn't the first indication that gun control is a low intensity issue among American voters. Back in January, just one month after Newtown, a similar Gallup poll showed the same results that we see in this month's release. At that time, I predicted that it would be difficult for gun control advocates to get the most ambitious parts of their agenda through even the Senate, but I thought at the time that at least something would be passed. In part, I thought this because it seemed as though the post-Newtown attention paid to the issue was going to make it inevitable and that a low-priority issue like background checks would be something that Congress could pass to make it appear that they're doing something, even though in reality the Manchin/Toomey bill would have done little to stop the massacres that have garnered much attention over the years. As it turned out, the politics of the issue were far more complicated, and public intensity on the issue of gun control was far less than many thought it might be after the events of Newtown.

Once you understand where the politics of gun control actually stand, the behavior of Republicans and red state Democrats becomes completely understandable.
As I keep saying, maybe this time things will be different. Maybe this time support for increased gun control will be the kind of issue that motivates voters to get to the polls in November 2020. That election is still 447 days away, though, and there are a lot of other issues likely to grab the attention of the public between now and then. If history is any guide we'll talk about doing things until the next big thing happens, as it inevitably will, at which point public attention will again be diverted and support for gun control will return to historic norms. At least until the next mass shooting.