Most Oil Is Gone From The Gulf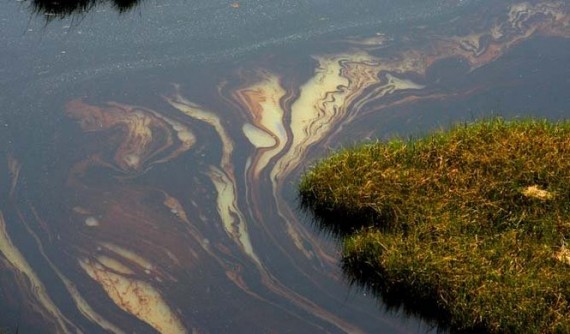 It may come as a surprise given the gloom-and-doom headlines we were treated to during the three-month long Gulf of Mexico oil spill crisis, but it looks like most of the oil from the Deepwater Horizon well is gone:
The Obama administration says in a report out Wednesday that a combination of Mother Nature and Uncle Sam has recovered or dispersed three-fourths of the estimated 4.9 million barrels of oil that gushed into the Gulf of Mexico as a result of the BP calamity.

And the oil that's left — 26 percent of the total — "is in the process of being degraded," the document reports.

Administration officials say the figures show the government's response has paid off. The document constitutes a promising ecological prognosis and the first time the government has said authoritatively that the disaster's impact may not be as bad as many experts had feared.

The five-page report is titled, "What Happened to the Oil?"

"[I]t is estimated that burning, skimming and direct recovery from the wellhead removed one quarter (25%) of the oil released from the wellhead," the report says. "One quarter (25%) of the total oil naturally evaporated or dissolved, and just less than one quarter (24%) was dispersed (either naturally or as a result of operations) as microscopic droplets into Gulf waters.
There are still apparently concerns that there will be long-term damage to Louisiana marshes,  however, and some fishermen are concerned that oil at the bottom of the Gulf may have impacted fishing grounds. However, we appear to have dodged an environmental bullet here.