New Texas Senator Says Texas Could Go Democratic In The Future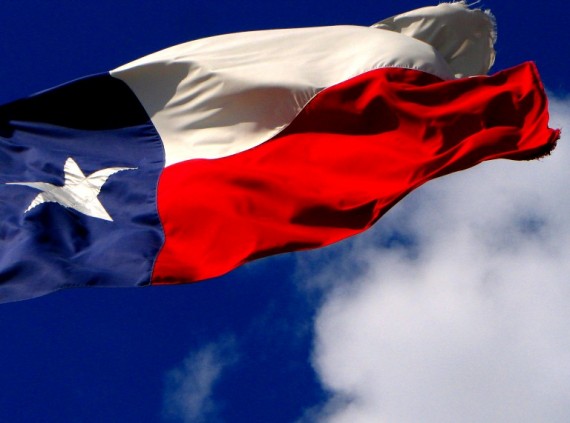 Ted Cruz just won a comfortable victory in the race to replace Kay Bailey Hutchinson in the Senate, but he's already warning his fellow Republicans that  the Lone Star State's status as a solid red state may not last much longer:
As a senator from Texas, the largest and most important state in the Republican firmament, Cruz has a special role in the post-Romney debate. At the Presidential level, Texas has thirty-eight electoral votes, second only to California, which has fifty-five. It anchors the modern Republican Party, in the same way that California and New York anchor the Democratic Party. But, Cruz told me, the once unthinkable idea of Texas becoming a Democratic state is now a real possibility.

"If Republicans do not do better in the Hispanic community," he said, "in a few short years Republicans will no longer be the majority party in our state." He ticked off some statistics: in 2004, George W. Bush won forty-four per cent of the Hispanic vote nationally; in 2008, John McCain won just thirty-one per cent. On Tuesday, Romney fared even worse.

"In not too many years, Texas could switch from being all Republican to all Democrat," he said. "If that happens, no Republican will ever again win the White House. New York and California are for the foreseeable future unalterably Democrat. If Texas turns bright blue, the Electoral College math is simple. We won't be talking about Ohio, we won't be talking about Florida or Virginia, because it won't matter. If Texas is bright blue, you can't get to two-seventy electoral votes. The Republican Party would cease to exist. We would become like the Whig Party. Our kids and grandkids would study how this used to be a national political party. 'They had Conventions, they nominated Presidential candidates. They don't exist anymore.' "
Cruz may be being just a little bit dramatic here. Even with the changing demographics of the nation, it's going to take more than just a few years for those changes to be sufficient to make a state like Texas a solid blue state. What's more likely, at least in the short time, is that Texas will become a more competitive state that some might come to describe as purple, a state where Republicans are going to have to fight a lot harder for electoral success than they have had to for decades now. At the Presidential level, that could happen in 2016, although that seems to be too short a time period for something like that to happen. More likely, this is a change that, if it occurs, we'll see in 2020, 2024, or beyond. By that time, perhaps the GOP will have changed sufficiently that the demographic shifts that tripped them up this year will be less of a problem.
Cruz is right to raise the alarm, though, because if the time comes that Texas becomes a swing state Presidential elections are going to start getting very, very interesting.