Newt Gingrich Is For The Ryan Plan, Against The Ryan Plan, For The Ryan Plan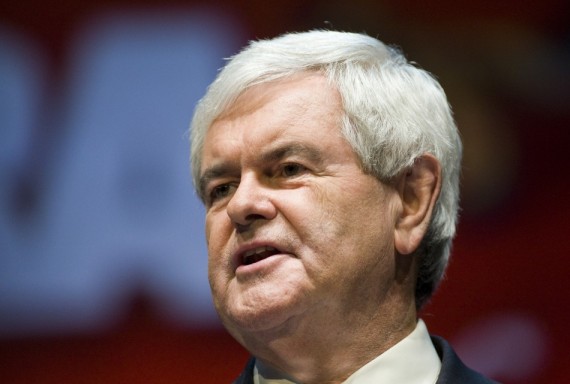 Two weeks ago Newt Gingrich was speaking positively about Paul Ryan's budget plan, yesterday he trashed it on Meet The Press, and today he's saying there's no distance between him and the Wisconsin Congressman's budget plan:
Let the walkback begin! After dismissing Paul Ryan's Medicare plan as "right-wing social engineering" and "radical" on Meet The Press yesterday, Newt Gingrich looked to downplay their differences on Monday.

Newt's spokeswoman, Rick Tyler, blamed the media for misinterpreting his boss' comments, which included comparing Ryan's plan to President Obama's health care law. He confirmed that Gingrich favored using a privatized voucher system along the lines of Ryan's, but wanted to maintain a traditional Medicare system as well.

"There is little daylight between Ryan and Gingrich," Tyler wrote in an e-mail to the Weekly Standard. "But look how it gets reported. Newt would fully support Ryan if it were not compulsory. We need to design a better system that people will voluntarily move to. That is a major difference in design but not substance."

Tyler also softened Newt's condemnation of Ryan's ideas as "radical change from the right," a phrase that Democrats are unlikely to forget any time soon in prosecuting their campaign against Medicare privatization.

"Radical means that politically you can't get to what Ryan wants from where we are," Tyler said. "It will be demagogued to death. Right wing social engineer refers simply to compelling people to participate without giving them a choice. That is a political mistake."
Stay tuned, because Newt may change his mind again before the day is out.