No Evidence GOP Voters Are Dissatisfied With 2012 Field
Despite what the media keeps saying, there's no real evidence that GOP voters are dissatisfied with the 2012 field.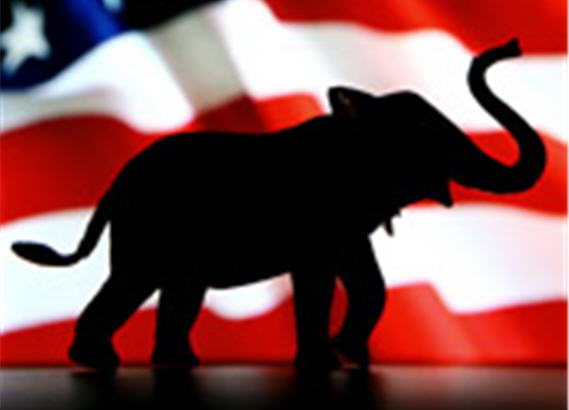 One of the most common themes among political pundits right now, especially in connection with speculation that other candidates might yet enter the race for the GOP nomination, is the idea that GOP voters aren't satisfied with their current crop of candidates. The other day, Byron York talked with a group of pollsters and found that there's no real evidence for such dissatisfaction:
Some Republican elites, not just members of the commentariat but also big GOP money men, are in fact unhappy with the field.  But what about the voters?  Is dissatisfaction with the Republican field widespread among the people who will actually decide the next GOP presidential nominee?

Not really.  "I do not know of any widespread unhappiness," says pollster Scott Rasmussen.  "Our polling shows that the vast majority of Republicans still are not certain how they would vote, but that's a sign that it's still very early in the process, not a sign of unhappiness."

"I'm not sure I've seen any," says Republican pollster David Winston.  "There is this sense that since we haven't gotten to a clear, decisive winner, then that means there must be dissatisfaction.  But it could mean that people are still thinking it through."

Anecdotal impressions support what the pollsters say.  I have been in Iowa, South Carolina, and Florida in recent weeks and talked with a lot of voters.  While a few are unhappy with their choices — there are always some voters who feel that way — there just does not seem to be much overall dissatisfaction with the field.  Voters realize there is no perfect candidate in the race — that might be an understatement this time around — but that doesn't mean they believe there is some perfect candidate out there over the horizon, waiting to enter the race.

State-level polling also does not suggest that dissatisfaction is widespread among Republican voters.  A recent Suffolk University poll of New Hampshire voters found that 68 percent say they are very satisfied or somewhat satisfied with the field, while 30 percent say they are very dissatisfied or somewhat dissatisfied.  Breaking down those numbers, 16 percent say they are very satisfied and 52 percent say they are somewhat satisfied with the field.  Among dissatisfied voters, 19 percent say they are somewhat dissatisfied, while 11 percent say they are very dissatisfied.  Rasmussen says that 11 percent — the number of people who are most intensely unhappy — is a very, very small number.
As York goes on to note, there are several polls out there that show that there is still a sizable group of undecided voters out there, but this is to be expected at this point in the race. We're still at least three months away from the beginning of the primary season, there are many debates ahead, and some voters haven't event started to focus on the race with the same degree of attention as those of us who are political observers have been for months. But undecided does not mean dissatisfied. Most of these voters just seem to be willing to let the race play out, learn more about the candidates, and make their choices later on.
That's not good enough for the media and the political pundits, though. Due in part I think to the fact that these cable news shows always need to have something to do talk about, they always need to focus on something new. Now that Rick Perry is no longer the "new guy" and appears to be faltering just a little bit and making this a competitive race again, they're looking for something to talk about. So, we've got the speculation about Chris Christie, and Rudy Giuliani, and, of course, Sarah Palin. It gives these pundits something to talk about, and it stirs up no small degree of controversy for the various campaigns of the people who are actually running to respond to.
Personally, I'm not all that thrilled with the GOP field. Leaving a side at most three  or four exceptions they strike me as either laughably unqualified, a little wacky, or just plain crazy. Of those three or four, there are maybe two that I'd be willing to vote for without some serious arm twisting on somebody's part. My impression, though, is that the average Republican whose paying attention to this race is just fine with the crop of candidates that they've got and that the clamoring we're seeing for someone new to enter the race is the result of the aforementioned pundits and GOP insiders who apparently think they can get behind a candidate who, realistically, has no real chance of winning the party's nomination and somehow push him down the base's throat.
I doubt it's going to work. The eight men and one woman in the race are the field the GOP has this time around, and one of them will be the nominee (realistically, only two of those eight have a shot at the nomination I think). It's time to end the myth of the dissatisfied GOP voter