No "Nuclear Option" On Filibuster Reform
Once again, Harry Reid is pursuing a far less ambitious filibuster reform package than originally threatened.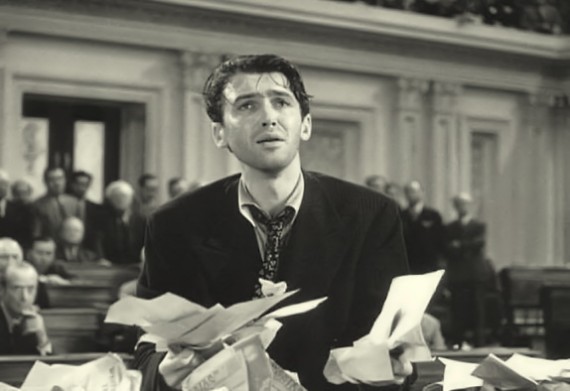 The Hill is reporting today that Senate Majority Leader Harry Reid is aiming for a far less ambitious form of filibuster reform than many on the left would probably like:
Senate Majority Leader Harry Reid (D-Nev.) will present colleagues with options for reforming the Senate's filibuster rules in a Democratic caucus meeting Tuesday.

Reid and Senate Republican Leader Mitch McConnell (Ky.) are close to reaching a deal to speed the pace of work in the Senate, but some of the details remain unresolved.

The agreement between Reid and McConnell is not expected to include the talking filibuster, which would require senators who want to block action on legislation to actually hold the floor and debate for hours on end.

In recent days, Reid has begun to focus on a proposal to tweak the filibuster rule by requiring the minority party to muster 41 votes to stall a bill or nominee. Under current rules, the responsibility is on the majority to round up 60 votes to end a filibuster.

Reid will insist on reducing delays to motions to begin debate on new business and motions to send legislation to conference talks with the House, according to Senate sources.

Democratic proponents of filibuster reform emphasize that Reid does not yet have a final package. They are holding out hope that Reid can be persuaded to include the talking filibuster after a caucus debate.

A Senate Republican source said Reid and McConnell would present the rough outlines of a potential deal to their caucuses this week before finalizing it.

Reid will not trigger the so-called nuclear option on Tuesday, as some Republicans have feared. Under the nuclear option, Reid could change the Senate's rules with a simple majority vote.
None of this is surprising. As the report goes on to note, several senior Democratic Senators were against some of the more radical filibuster reform ideas out there and were against using the so-called "nuclear option" to push such reforms through. Many of them are the same Senators who resisted radical filibuster reform two years ago, ranging the ideological spectrum from Dianne Feinstein to Joe Manchin. Additionally, not withstanding his comments on the Senate floor last year, Reid seems reluctant to push the "nuclear option" button, not only because there may just be enough defectors in his own caucus to oppose the reforms, but also because doing so would destroy any idea of comity in the Senate and make his job even more difficult. Thus, he's chosen to pursue the option of working out a deal with McConnell that will get at least some reforms accomplished — and doing things like getting rid of filibusters on motions to proceed will do much to speed up the pace of Senate business — rather than going the radical route. It's sure to disappoint the pundits on the left who likely love to see the filibuster end entirely, but it's probably the best solution and it preserves the Senate's proper role in our system of government.
Reid will introduce his plan at a Democratic Caucus meeting today apparently, and while he is likely to face resistance from some in the Democratic "Young Guns" who have been pushing for more radical reform, it seems that he'll likely get what he wants. For one thing, those Senators will still likely get in line when the package is put up for a vote. For another, by the end of today, the "nuclear option" will be off the table and any rule changes will need approval of 2/3 of the Senate, which obviously cannot happen with Republican support. So, Reid is going to get what he wants and the filibuster opponents are going to be disappointed yet again.