Nobody Watches Cable News
A media critic argues we pay outsized attention to the goings-on at Fox, MSNBC, and CNN.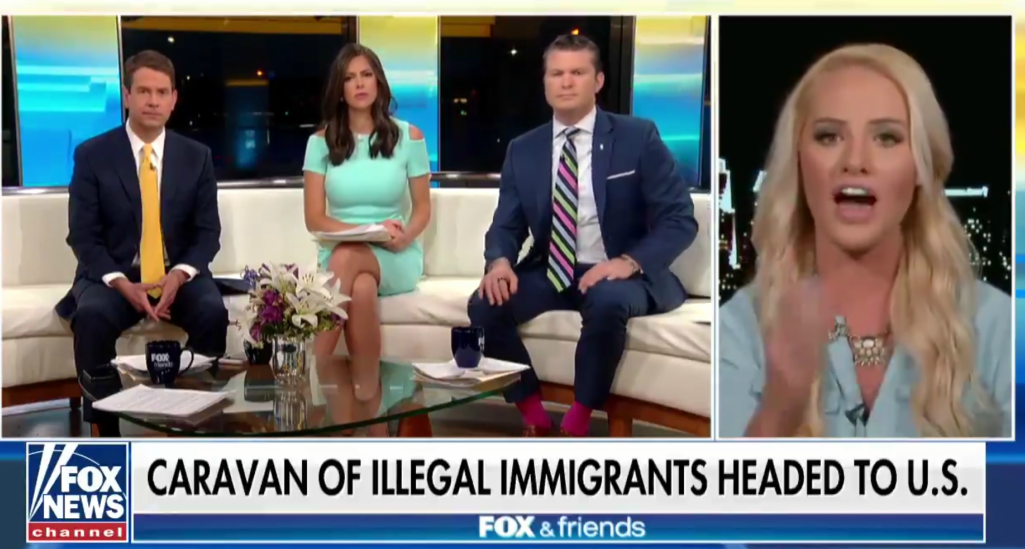 POLITICO's senior media writer, Jack Shafer, says it's "Time to Pull the Plug on Cable News." His setup isn't particularly surprising:
How did the cable news networks become our main stage?

Nary a day goes by without somebody saying something stupid somewhere on cable that ignites a national uproar that seizes the news cycle for days. On Wednesday, Tucker Carlson praised the journalism of Infowars fantasist Alex Jones on his Fox News Channel show, and that sparked coverage in the Washington Post, the Daily Beast, HuffPost and elsewhere. Earlier in the week, the someone saying something stupid was Fox Nation journalist Lara Logan, and her venue was Fox News Primetime, where she directly compared Anthony Fauci to Josef Mengele, the Nazi war criminal who conducted ghastly medical experiments on the prisoners at Auschwitz. Drenching coverage poured out of every media orifice and continues as Logan spiked the outrage with a pinned tweet further accusing Fauci of medical wrongdoing. (An Associated Press fact-check, as if we needed one, absolves him.)

And while he doesn't occupy the same realm of stupid as Carlson or Logan, misbehaving CNN host Chris Cuomo continues to thrive in the media limelight thanks to his suspension. Cuomo isn't as stupid as he is vacant. I defy you to cite anything memorable he's ever said beyond his "Let's get after it" catchphrase, yet the press has papered his scandal with endless op-eds and news accounts.
Aside from having infinite news holes to fill in the Internet age and the fact that controversy and celebrity sell, the obvious answer is that these people matter because they have such a massive influence on how Americans see the world. Fox, in particular, has set the agenda on the right for two decades now. But here's where it gets interesting: Shafer argues it ain't true.
Why all this attention when cable news barely matters to most Americans? The average audience commanded by Maddow and Cooper and Hannity and all the others slithering down your cable cord is so tiny you can almost get away with calling cable news a niche media. According to October numbers from TV Newser, the three major cable networks attract an average audience of only 4.2 million viewers during primetime, which is when viewing peaks. In a nation of 330 million, that's just a little over 1 percent of the population. Meanwhile, the three nightly news broadcasts together can reliably pull in 21.5 million viewers a night. The cable numbers pale even more when you analyze individual networks ratings. Cuomo's erstwhile channel, CNN, drew, according to TV Newser, an average of about 700,000 viewers during primetime in one October week, which is about equal in size to the population of El Paso. Or compare the cable news audience to that of country music (31 million listeners daily) or Netflix (74 million subscribers) to gain another perspective. If country music vanished in a rapture, you'd have to deal with some pretty ornery people. But if cable news disappeared tomorrow, who would notice?
Now, I don't think these numbers make for a useful comparison. I have a Netflix subscription but sometimes go for days at a time without watching anything on the platform. (It's not that expensive, it's nice to have options, and there are six others in the family who may be watching even if I'm not.) Listening to a music station for a few minutes isn't really the same thing as watching programming designed to influence the way you see the world around you.
Still, it's true that even Fox News, which is far and away the most-watched and most influential of the cable news networks, gets a small audience. But does that mean we shouldn't pay attention to them?
I don't think so. The average daily circulation of the New York Times is 374,000 copies. Granted, it gets some 20 million weekly pageviews. But its influence is far greater than its direct readership: it's an agenda-setter for competing newspapers and the network and cable news programs. Similarly, Fox, CNN, and MSNBC shape the content for talk radio, social media, and the broader political discourse.
This is not to say Fox or the other networks have no influence. Fox has been especially effective in the margins by giving people seemingly coherent talking points, like the anti-vaccine propaganda it presents. (See this roll of Fox's anti-vax messaging aired on CNN and this piece by Media Matters.) But the idea that Fox deserves our wall-to-wall attention because it has become the tail that wags the American political dog is laughable. Fox has been trying for decades to elect a president of its choosing and has repeatedly failed to move its first choice to the top of the ticket. (And that goes for Trump in 2016, too.) The best Fox has been able to do is support whomever the Republicans nominate.
This is a rather specious argument, based on a rather silly column Shafer wrote almost seven years ago. The notion that Fox isn't influential because none of its paid pundits won the Republican nomination is absurd. Hell, the dumbest show on the network, Fox and Friends, practically set the daily agenda for President Trump.
Ultimately, the column devolves into Grandpa Simpson yelling at clouds.
Cable news exists and persists because as small as its audience is, it's a highly profitable business. Pew Research estimates the three cable networks earn a combined $4 billion a year. But the median age of the cable news audience is in the 60s, as Jeremy Barr of the Washington Post noted, with the median age of MSNBC viewers clocking in at 68. For reasons that are personal, nobody has more reverence for the aged than I, but can we agree that cable news has devolved over time from a useful headline service (Ted Turner's original vision at CNN) to a day-to-night eldercare operation? It's one thing to tolerate cable news. It does, after all, keep people employed. But do we really want to continue to indulge an aged minority's irrelevant obsession with who said what on cable news? Can't somebody turn the damn thing off?
It's a highly profitable business but, because a media critic who is writing a column about how tiresome the medium is is tired of it, we should dismantle it? Sure, grandpa. (Shafer is only 64, by the way.)
"Dear Mr. President, there are too many states nowadays. Please eliminate three. I am not a crackpot!"
Would we be better off if these networks didn't exist and the retired set were watching re-runs of "Matlock" and "Murder She Wrote"? Probably. But I suspect they would just spend more time sharing conspiracy theories on Facebook.
Beyond that, even at its inception more than four decades ago, cable news was infotainment in prime time. CNN had Moneyline, Evans & Novak, Crossfire, and Larry King Live on Day 1. Given that political debate and commentary on television had previously been a weekend-only thing, it was revolutionary. But it wasn't Frontline, either.
There's more quality news content now than there has been in the history of mankind. For those of us who are politics junkies, there's more out there than we can possibly read, most of it "free." Even when I was closer to them politically, I realized long ago that most of what was on Fox News was junk and turned my attention elsewhere. (Indeed, even in my Rush Limbaugh listening days, the only thing I consistently watched on the network was the nightly news show with Brit Hume and Fox News Sunday.) People who are tuning in to Tucker Carlson every night are there to be entertained and outraged; they wouldn't be spending the time reading POLITICO or the New York Times if someone pulled the plug.