North Korea Lashes Out At Chinese Pressure Over Nuclear Program
North Korea is pushing back against increased pressure from China over its nuclear weapons and ballistic missile programs.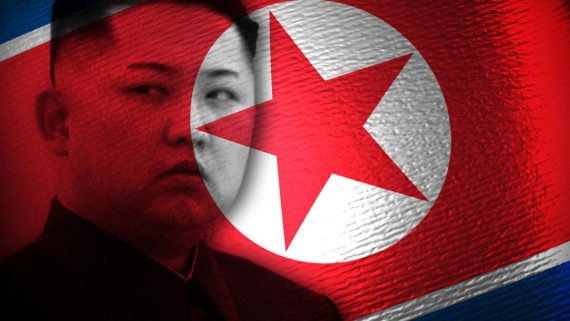 North Korea is pushing back against growing pressure from China regarding its nuclear program:
SEOUL, South Korea — North Korea has issued a rare direct criticism of China through a commentary saying its "reckless remarks" on the North's nuclear program are testing its patience and could trigger unspecified "grave" consequences.

China, North Korea's largest trading partner and main benefactor, suspended imports of North Korean coal in line with U.N. sanctions earlier this year and has recently been urging its traditional ally to stop nuclear and missile activities amid U.S. pressure to use its leverage to resolve the nuclear standoff. Chinese state media have also unleashed regular and harsh criticisms on North Korea.

The commentary released Wednesday by the state-run Korean Central News Agency said that "a string of absurd and reckless remarks are now heard from China every day only to render the present bad situation tenser."

Asked about the KCNA commentary during a regular briefing Thursday, Chinese Foreign Ministry spokesman Geng Shuang said Beijing's position on "developing good neighborly and friendly cooperation with North Korea is also consistent and clear."

The North Korean article cited recent commentaries by Chinese state media that it said shifted the blame for deteriorating bilateral relations onto the North and raised "lame excuses for the base acts of dancing to the tune of the U.S."

"China should no longer try to test the limits of the DPRK's patience," the North Korean commentary said, using the acronym for its official name, the Democratic People's Republic of Korea. "China had better ponder over the grave consequences to be entailed by its reckless act of chopping down the pillar of the DPRK-China relations."

The article was not attributed to any government agency or official; the writer was identified only as Kim Chol. Still, it's unusual for the North to directly criticize China. Previously it has couched such criticism by referring to China only as "a neighboring country."

Analyst Cheong Seong-chang at South Korea's private Sejong Institute said the North's discontent at China appears to be on the "verge of exploding." He said North Korea will likely ignore China from now on while trying to strengthen ties with Russia and improve relations with a new South Korean government to be inaugurated next week.
On some level, it's surprising to see Pyongyang openly criticizing China like this given the fact that Chinese aid, and access to Chinese markets and hard currency, is practically the only thing keeping the country alive at this point. Additionally, the Chinese currently have a fairly substantial military force stationed on the border with North Korea, meaning that the North is effectively facing military action from the north and the south if they misbehave. Nonetheless, this column is consistent with North Korea's recent behavior and with the way that it has handled increased pressure from Beijing on issues such as its nuclear program and its ballistic missile testing program. Ever since Kim Jong Un came to power on the death of his father, it's been apparent that he is attempting to undermine Chinese influence on the regime and he's taken action to back that up. In addition to effectively ignoring previous warnings from Beijing on these issues, Kim has also undertaken what seems for all the world like an effort to purge the North Korean government of people who are perceived to be too close to China. The most extreme example of this, of course, was Kim's own Uncle, who was removed from the "power behind the throne" position he had at the start of the younger Kim's time in power, quickly convicted in a secret trial, and executed along with most of his family members by allegedly having live artillery shot directly at him. Clearly, Kim Jong Un desires to assert some degree of independence from China, especially now that Beijing seems to be growing ever more impatient with his recklessness when it comes to the nuclear and missile testing programs.
All of this means that future efforts to resolve tensions on the Korean Peninsula could become far more difficult than they already are. If North Korea isn't going to be listening to pressure from China like it has been in the past, this makes it more likely that it will act in a rogue manner that will just continue to increase tensions and cause the United States, South Korea, Japan, and other nations in the area to band together in opposition to North Korean recklessness. This would become even truer if it results in the Kim regime becoming more tied to Russia, which has no real stake in what happens on the peninsula as it drifts away from China. The result could mean that the next crisis on the Peninsula could be one for which there is no reliable back channel to Pyongyang, and that just makes more likely the possibility that it could spin out of control regardless of the intentions of the parties. Additionally, diminished Chinese influence spells trouble for the future in another respect. As I've said before, one of the most important questions facing the Korean peninsula concerns what happens if and when the Kim regime collapses or becomes so threatened that it feels the need to lash out. If the Chinese are unable to influence events in North Korea even slightly, then that could make for quite a messy affair that has negative consequences for everyone in the region.