Obama Administration Asks For Delay In DADT Injunction
Only days after a Federal Court Judge issued an injunction preventing the Don't Ask, Don't Tell policy from being enforced, Obama Administration has asked for a stay and announced that it will be appealing the case.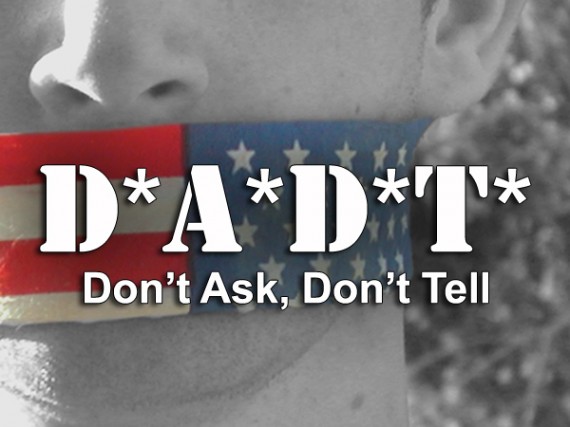 The Obama Administration has asked U.S. District Court Judge Virginia Phillips to delay the implementation of her injunction against enforcement of the military's Don't Ask, Don"t Tell policy while the government prepares an appeal of her ruling:
WASHINGTON — After two days of silence, the Obama administration urged a federal judge on Thursday to let the military press on with its "don't ask, don't tell" ban on gays serving openly in the military. Still, President Barack Obama insisted the policy that has divided the nation for two decades "will end on my watch."

The Pentagon said the military "will of course obey the law" and halt enforcement while the case is still in question. But gay rights advocates cautioned gay service members to avoid revealing their sexuality in the meantime.

A federal judge abruptly threw out the Clinton-era ban on Tuesday, setting in motion a legal, political and human-rights back-and-forth that put the administration on the spot just two weeks before crucial midterm elections. Obama has consistently argued against the ban, approved by Congress in 1993. But he says it is up to Congress to repeal it.

The policy, summed up as "don't ask, don't tell," refers to guidance that gay or lesbian Americans can serve in the military but not openly. Their superiors are forbidden to ask about sexual orientation, but service members can be thrown out or denied enlistment if they talk about being gay or let it be known that they engage in homosexual acts.

Obama's Justice Department asked U.S. District Judge Virginia Phillips to stay her ruling that overturned the ban while the government prepares a formal appeal. Asking the judge for a response by Monday – "given the urgency and gravity of the issues" – the government said that suddenly ending the ban would be disruptive and "irreparably harm the public interest in a strong and effective military."

Obama, challenged Thursday at a town hall meeting by a Howard University faculty member who questioned his "alleged commitment to equality for all Americans, gay and straight," said his stance has not wavered. He can't end the ban with the stroke of a pen, he said, but "we're going to end this policy."
Of course, that's something that the President has been saying since, well, since he was a candidate for President and yet his actions since taking office make it clear that repealing Don't Ask Don't Tell is not among his legislative priorities, and he's not willing to expend any serious political capital to get it done. If that weren't the case, the Administration would've done everything it could to make sure that the repeal had become law long before the mid-term elections.
As with many others, the President's gay and lesbian supporters are discovering that they've been thrown under the bus.