Obama Charges Foreign Influence Supporting Republicans
President Obama and the Democrats are charging the Chamber of Commerce of funneling foreign money into ads for Republicans. It's a desperate move unlikely to work.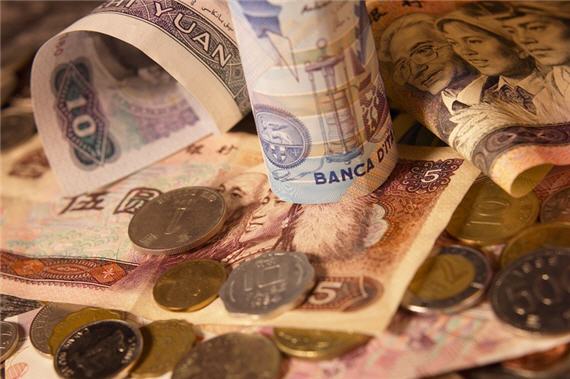 President Obama and the Democrats are making a rather odd ploy for votes: Attacking the Chamber of Commerce and insinuating that it's secretly funneling money to Republican campaigns.
The White House intensified its attacks Sunday on the powerful U.S. Chamber of Commerce for its alleged ties to foreign donors, part of an escalating Democratic effort to link Republican allies with corporate and overseas interests ahead of the November midterm elections. The chamber adamantly denies that foreign funds are used in its U.S. election efforts, accusing Democrats of orchestrating a speculative smear campaign during a desperate political year.

President Obama, speaking at a rally in Philadelphia, said "the American people deserve to know who is trying to sway their elections" and raised the possibility that foreigners could be funding his opponents. "You don't know," Obama said at the rally for Senate candidate Joe Sestak and other Democrats. "It could be the oil industry. It could even be foreign-owned corporations. You don't know because they don't have to disclose."

The remarks are part of a volley of recent attacks by Obama and other Democrats on alleged foreign influence within the Republican caucus, whether through support for outsourcing jobs by major U.S. corporations or through overseas money making its way into the coffers of GOP-leaning interest groups.

The comments also come as Democrats attempt to cope with an onslaught of independent political advertising aimed at bolstering Republicans, much of it fueled by donations that do not have to be revealed to the public. The spending has added to a political environment in which Democrats are in danger of losing control of both the House and Senate.

David Axelrod, a top Obama adviser, said on CBS's "Face the Nation" that secret political donations to the chamber and other groups pose "a threat to our democracy." Axelrod also took the unusual step of calling on the chamber to release internal documents backing up its contention that foreign money is not being used to pay for U.S. political activities. Democrats have seized on a report by a liberal blog alleging that dues from chamber-affiliated business councils could be used in that way. "If the chamber opens up its books and says, 'Here's where our political money's coming from,' then we'll know," Axelrod said. "But until they do that, all we have is their assertion."
Of course, all we have the other way is the Democrats' assertion.  And will Americans otherwise predisposed to vote Republican in November really change their mind on vague assertions that the Chamber is funneling foreign money into their campaigns?
Apparently, the impetus for all this is last week's  reporting from Think Progress that I'd missed until now.  It's rather convoluted — making its likely impact on next month's voting even more unlikely — but, essentially, the argument goes like this:
The Chamber is the chief outside group buying ads for Republican candidates
These ads are paid for out of the Chamber's general fund
The Chamber accepts foreign donations through its overseas Business Councils
Thus, foreign money is used for the ads
Additionally, a 527 called American Crossroads, which Karl Rove and Ed Gillespie are affiliated with, is coordinating spending with the Chamber.  And who knows where American Crossroads is getting the money?  Maybe it's from foreigners!
For their part, both the Chamber and American Crossroads have denied that foreign money is going toward these ads, asserting that they have firewalls in place.  Absent strong evidence to the contrary, I'm inclined to believe them.    After all, money is fungible.  So, the Chamber doesn't need to use foreign money to fund political advertising — which is presumably still illegal — when all they have to do is use the foreign money to finance legal activities and shift the domestic money that would have funded said activities over to advertising.    (Now, effectively, there is no difference!  Legally, though, it's the difference between night and day.)
I suppose that, given the polling numbers, Obama and company have to try something.   Certainly, "We're doing a great job and you should give us two more years" isn't going to cut it.  But this is not only desperate but it's the kind of inside baseball that will just irritate voters.    I guarantee you that if I'm just now getting wind of this week-old blog story, nobody at that rally in Philly had any idea what the hell Obama was talking about.