Obama Wins Executive Secrecy Case
The Obama administration has persuaded the nation's most liberal appellate court that the executive branch's right to secrecy trumps the rights of people claiming they were tortured by the United States Government.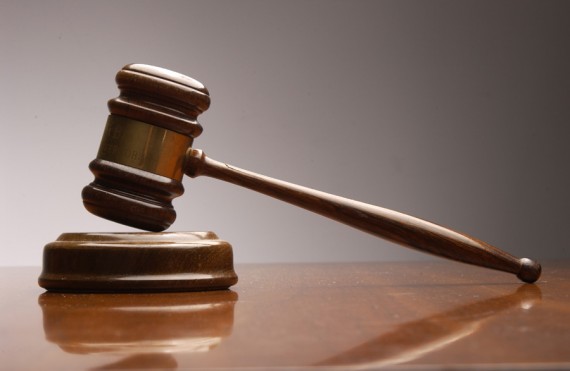 The Obama administration has persuaded the nation's most liberal appellate court that the executive branch's right to secrecy trumps the rights of people claiming they were tortured by the United States Government.
A federal appeals court on Wednesday ruled that former prisoners of the C.I.A. could not sue over their alleged torture in overseas prisons because such a lawsuit might expose secret government information.

The sharply divided ruling was a major victory for the Obama administration's efforts to advance a sweeping view of executive secrecy powers. It strengthens the White House's hand as it has pushed an array of assertive counterterrorism policies, while raising an opportunity for the Supreme Court to rule for the first time in decades on the scope of the president's power to restrict litigation that could reveal state secrets.

By a 6-to-5 vote, the United States Court of Appeals for the Ninth Circuit dismissed a lawsuit against Jeppesen Dataplan Inc., a Boeing subsidiary accused of arranging flights for the Central Intelligence Agency to transfer prisoners to other countries for imprisonment and interrogation. The American Civil Liberties Union filed the case on behalf of five former prisoners who say they were tortured in captivity — and that Jeppesen was complicit in that alleged abuse.

Judge Raymond C. Fisher described the case, which reversed an earlier decision, as presenting "a painful conflict between human rights and national security." But, he said, the majority had "reluctantly" concluded that the lawsuit represented "a rare case" in which the government's need to protect state secrets trumped the plaintiffs' need to have a day in court.

While the alleged abuses occurred during the Bush administration, the ruling added a chapter to the Obama administration's aggressive national security policies.

Its counterterrorism programs have in some ways departed from the expectations of change fostered by President Obama's campaign rhetoric, which was often sharply critical of former President George W. Bush's approach.

Among other policies, the Obama national security team has also authorized the C.I.A. to try to kill a United States citizen suspected of terrorism ties, blocked efforts by detainees in Afghanistan to bring habeas corpus lawsuits challenging the basis for their imprisonment without trial, and continued the C.I.A.'s so-called extraordinary rendition program of prisoner transfers — though the administration has forbidden torture and says it seeks assurances from other countries that detainees will not be mistreated. [Emphases mine.]
John Cole is outraged and Glenn Greenwald is outraged that more people aren't outraged.   And they're right.  But this was all entirely predictable. Indeed, I predicted it.
Whatever convictions presidential candidates hold as civilians, they invariably become quite enamored of executive power once they settle into the Oval Office chair.   And that's doubly true in matters of "national security."  The bottom line is that they're charged with overseeing the military and intelligence apparatus, are inundated with daily briefings on the dire threats facing the country, and soon become willing to do pretty much whatever it takes to deal with it as they see fit.
Soon, Congress is seen as an annoyance to be overcome, not a coordinate branch there to provide necessary checks and balances.   And the technicalities and niceties of the law are an obstacle to going after the bad guys.   So, presidents push the envelope as far as they can, daring anyone to stop them.
And protecting their own ability to define the limits of their power naturally means defending all but the most wretched excesses of their predecessors.  Precedent and all that.
The courts are the ultimate check on this tendency.  But they're extremely loathe to tell presidents that the actions they're taking ostensibly to safeguard the country from evil-doers go too far.  And even the process drags on so long that presidents have years of latitude before facing any restraint.
Andrew Sullivan it "radicalized" by all this.
If we are to recover as a nation under law rather under a prince, it will not be through the channels of the two major parties or through any president acceptable to the mainstream of either party. It will require a citizenry so enraged and protective of its core liberties against this security Leviathan that it compels dismantling this machinery and exposing it to the light of day – not recklessly, not abruptly, but by close examination, judicial review, press inquiry, protest. There are legitimate trade-offs between national security and liberty. But the protection of war criminals where no secrets are at stake except the scandal of torture itself is not one of them. Alas, there are few such citizens around.
Hyperbole aside, this is right.  But citizens are very deferential to their presidents on security matters.  Unless Obama or one of his successors starts willy nilly rounding people up in the middle of the night, there simply isn't going to be any serious revolt over this.