Obama Wins Poll Among People Who Have No Say In 2012 Election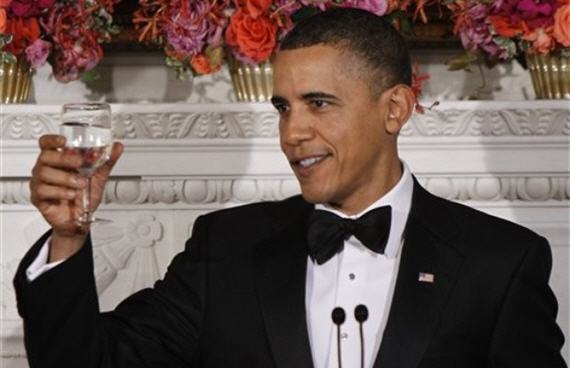 President Obama's job approval numbers may be in the tank, but he still plays well on the road:
A full 75 percent of those surveyed in 12 European countries approved of Obama's handling of "international policies," according to the poll from Transatlantic Trends, a group that studies public opinion in the United States and the European Union.

"Overall, a 75 percent approval rating is very high, and I'm sure he would be happy to have that in the United States," said Transatlantic Trends Director Zsolt Nyiri.

By contrast, the most recent Gallup poll put Obama's approval rating among American voters at 43 percent.

The president's approval rating abroad is a slight decrease from Transatlantic Trends' findings on Obama from last year, when 78 percent of Europeans approved of his handling of international issues. Nyiri said the decline comes largely in countries where Obama had sky-high approval ratings – some in the 90s – that would have been hard for him to maintain.
Much of this, of course, is due to that Barack Obama's name is not George W. Bush.