ObamaCare Having Predictable Effects on Healthcare Market
We're further from a public option than we were in 2009. The need for it has become more acute.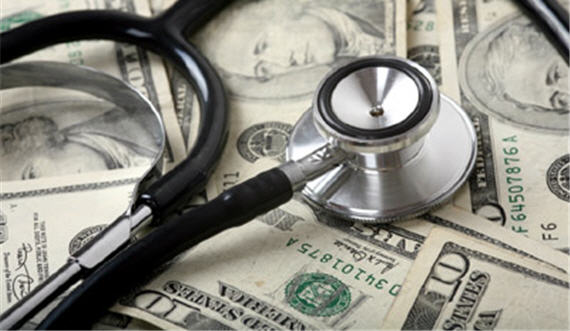 Dave Schuler has noted a pretty significant development that's off the radar because of Campaign 2016 shenanigans and the rash of police shootings: the ObamaCare compromise of trying to mandate health coverage while maintaining the status of for-profit insurance companies is, quite predictably, failing.
In his Tuesday "Healthcare Reform Status Report," he points to a piece by Jason Johnson at The Root noting that prescription drug prices are skyrocketing.
The Affordable Care Act had two main stated goals: The first was to increase the number of Americans who have some form of health coverage, and the second was to make health care more affordable. The first goal has been accomplished. While there are caveats, most private analyses show that about 16 million Americans have gained health care coverage through the ACA. Most of these people are poor, under 30 and minorities. However, on the cost end, the ACA has driven up costs for millions of Americans, a reality that has a disproportionate impact on minority communities, especially when it comes to pharmaceuticals.

Where is the problem starting? With a little-known middle man known as the pharmacy benefits manager. In theory, PBMs (as they're called) are like in-house pharmacists at your job. They negotiate deals with drug companies and your health care provider to help employees, whether they're public school teachers or IT professionals, get a better deal. In theory. What's actually been happening, though, is that these folks have been taking kickbacks from drug companies, picking and choosing which employees get the best drug choices, and basically destabilizing a system that was supposed to help everyone.

This new layer of health care management is particularly tough on African-American consumers, many of whom live in pharmacy deserts where their options for drug assistance, care and advice are limited. In other words, seven years later, the Affordable Care Act has empowered insurance providers and middle management over consumers, and neither the presumptive Democratic nominee nor the Republican nominee has really suggested what to do about it.
In yesterday's follow-up, "The Insurance Business Is Hard," he points to a WaPo report that co-ops are all but out of the plan:
The number of insurers carrying out one of the Affordable Care Act's most idealistic goals continues to plummet, with just seven nonprofit member-run health plans set to take part in the law's fourth enrollment season this fall.

That's down from 23 such plans — co-ops, as they are commonly known — that started in 2014. Eleven are still in business, but four in Oregon, Ohio, Connecticut and Illinois will fold soon because of financial insolvency. Just Tuesday, the Land of Lincoln Mutual Health Insurance Co. was ordered to close by Illinois regulators.
Dave notes that this is a big deal because the co-ops fill an important niche:
My interpretation of that is that the the healthcare insurance business is quite difficult under the restrictions imposed by the Affordable Care Act. It's hard for experienced, established carriers and it's that much harder for newcomers.

It won't be a disaster if no co-ops continue to participate. The for-profit insurance companies will still be there. The open question is what happens if nobody is offering insurance in some of the markets? Nobody really knows.
His analysis from the earlier post strikes me as spot-on:
As the number of insurers continues to dwindle, expect more calls for increased federal subsidies. I can't justify private insurers dependent on federal subsidies. I think that fully government-provided insurance (perhaps I need to put double-quotes around the word "insurance"—what's being proposed does not sound like insurance to me but like a benefit) would probably be preferable to public-private hybrids. I can't honestly tell whether advocates really believe their neoliberal fantasies or whether it's a mere cynical hat-tip.
As he and I both argued on the late, not-much-lamented OTB Radio show as the debate was unfolding in 2009, the hybrid system created by ObamaCare seemed the worst of all options.  You simply can't take a for-profit insurance system, mandate that they cover everything for everybody (including those who are already gravely ill at the time they start paying premiums), and simultaneously drive down costs.
Dave notes that President Obama is starting to tout the obvious alternative:
I've also seen renewed calls for the "public option", including by the president himself yesterday. The argument as I understand it is that in markets in which there is only one insurer the federal government should step in to provide "competition". How a public insurer that depends on the taxpayer can be characterized reasonably as competition for a private company is unclear to me.
Given that the way this has unfolded was not only predictable but predicted, including by decided non-experts like myself, I've argued going back to 2009 that then-Speaker Nancy Pelosi and the Obama administration saw it as a feature, rather than a bug. The political will existed in 2009 to "do something" about the vast number of people without health insurance coverage—a number artificially boosted by the Great Recession—but not to do the logical thing, which was indeed some sort of public option.  Instead, they passed a system which did a number of things that were predictably going to wreck the extant system:  mandating coverage while doing nothing to control prices and creating "exchanges" to wean us off of the notion that businesses should be responsible to providing health coverage for their employees.  It seems to be working but few are paying attention.
While I've moved from the right to the center on a number of issues over the last decade or so, this isn't one of them: I've been well left-of-center on this issue going back at least as far as my College Republicans days three decades ago. Perhaps because I grew up in an Army family, where privates and generals and their families all had essentially the same health coverage, it has always seemed absurd to me that basic access to medical care was something that should depend on how financially successful the family was. While there are certainly market benefits to be had from open competition, a sick person is hardly in an effective bargaining position.
Given that the country is, remarkably, even more polarized than it was in 2009, I haven't the foggiest as to how we're going to muster the political will to craft a reasonable solution to this one. But, if anything, the need to do so is actually increased since then. While ObamaCare doubtless helped some significant number of people get coverage, it has also exacerbated many of the underlying problems it ostensibly set out to solve. Then again, I suspect that was intentional.