Obama's Foreign Policy Etch-a-Sketch
For a change, President Obama and not one the Republican contenders to replace him has gotten into trouble for accidentally speaking the truth.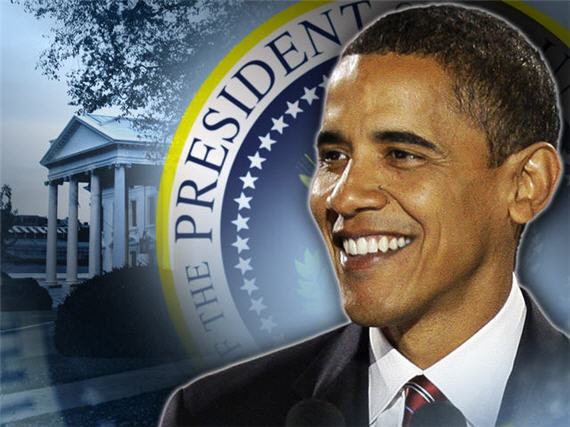 For a change, President Obama and not one of the Republican contenders to replace him has gotten into trouble for accidentally speaking the truth.
Jake Tapper, ABC News ("President Obama Asks Medvedev for 'Space' on Missile Defense — 'After My Election I Have More Flexibility'"):
At the tail end of his 90 minute meeting with Russian President Dmitri Medvedev Monday, President Obama said that he would have "more flexibility" to deal with controversial issues such as missile defense, but incoming Russian President Vladimir Putin needs to give him "space."

The exchange was picked up by microphones as reporters were let into the room for remarks by the two leaders.

The exchange:

President Obama: On all these issues, but particularly missile defense, this, this can be solved but it's important for him to give me space.

President Medvedev: Yeah, I understand. I understand your message about space. Space for you…

President Obama: This is my last election. After my election I have more flexibility.

President Medvedev: I understand. I will transmit this information to Vladimir.

When asked to explain what President Obama meant, deputy national security adviser for strategic communications Ben Rhodes told ABC News that there is room for the U.S. and Russia to reach an accommodation, but "there is a lot of rhetoric around this issue — there always is — in both countries.

A senior administration official tells ABC News: "this is a political year in which the Russians just had an election, we're about to have a presidential and congressional elections — this is not the kind of year in which we're going to resolve incredibly complicated issue like this. So there's an advantage to pulling back and letting the technical experts work on this as the president has been saying."
Max Fischer summarizes the predictable reaction: "Obama caught on a hot mic saying the elections limit his foreign policy. Everyone knows it's true. Big scandal anyway." He adds, "Here comes the part where everyone pretends to be outraged that, in democracies, elected leaders are influenced by public opinion."
To me, this is little different from last week's controversy caused by a Romney staffer referencing an "Etch-a-Sketch," noting that the conversation essentially starts from scratch once it becomes one with the wider American electorate and not just committed Republican partisans. Romney's not going to completely overhaul his positions for the fall; he is simply going to hone in on the issues where the contrast with the president is most advantageous in persuading swing voters. Similarly, if reelected, the president isn't going to do a complete 180 on missile defense–but he'd have more breathing room without having to make policy under a campaign microscope. That's just reality.
There's a quaint notion that politicians, especially would-be presidents, should arrive on the scene with fully formed policy positions that are set in stone. Not only is that seldom the case aside from a handful of the most visceral issues, it's not at all clear why it would be a good thing if it were otherwise. Leaders, especially in democracies, actually ought care about what the population thinks.