Obama's Jobs Plan: Deja Vu All Over Again?
Details of the President's jobs plan are starting to leak out, and they're not looking impressive.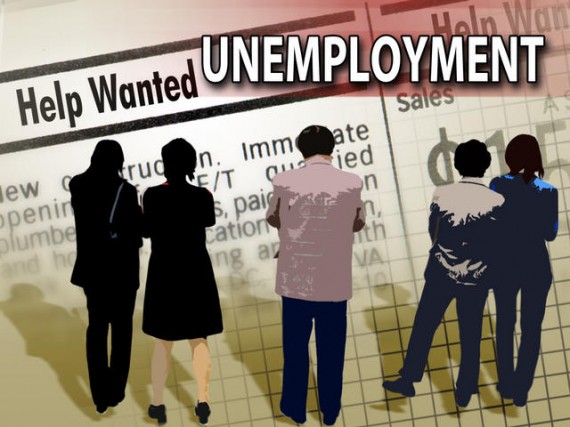 At some yet-to-be-determined point after Labor Day, President Obama is set to give a speech unveiling his "jobs plan." Interestingly, I could've written that same sentence a year ago since, as Jeff Dunetz points out, the President was talking about presenting a plan to spur economic growth and hiring exactly one year ago. As Jeff notes, the only thing that was missing back then was an earthquake and a hurricane on the East Coast. As it turns out, though, its not just the idea of a plan that's strikingly similar to what the President has talked about before, but the plan itself:
Among the options Obama is considering is a version of a tax credit for new hires that could spur the creation of 900,000 additional jobs at a cost of $30 billion, according to an estimate by Michael Greenstone, an economics professor at the Massachusetts Institute of Technology and former chief economist for Obama's Council of Economic Advisers.

"It allows the private sector to lead the economy toward the areas where the payoffs are greatest," Greenstone said.

In discussions with the president, Obama's economic team has strongly backed a tax incentive for new hires, said a person familiar with the deliberations.

(….)

A $5,000 tax credit for new hires combined with a five- percentage-point reduction in payroll taxes on the net increase wages paid by a business would stimulate 900,000 additional new jobs, according to his analysis. The tax break would also wind up subsidizing about 5.1 million new hires that Greenstone forecasts will occur without the incentives. Consequently, the cost per additional job would be about $35,000 apiece, he said.

The White House hasn't disclosed how a tax incentive for new hires would be structured, and its impact and cost would depend on details such as the amount of a credit.
This is an idea that's been floating out there since at least late 2009. On paper it sounds like a good idea. Give businesses a tax credit to hire new employees and they'll hire new employees, right? Well, it's not quite that easy. When President Obama was proposing the same idea back in 2010, CNN pointed out that a similar program tried during the Carter Administration (which is hardly the place to look to for advice on stimulating the economy) had very little impact on hiring:
Then, as now, the economy looked anemic and unemployment was high: 7.8% when Carter entered office, compared with 9.7% now. So just eleven days after his inauguration, the president proposed giving companies a temporary tax break if they hired new employees, calling it the New Jobs Tax Credit. The law went into effect for 1977 and 1978, over which time the unemployment rate fell 2%.

(…)

The goal of any jobs tax credit is to spur a company to hire when it otherwise wouldn't. The trouble is, it's impossible to distinguish exactly which companies have plans to hire anyway. Lawmakers can only do their best to design a bill with the right incentives.

Critics of Carter's plan — and Congress' now — say that the problem with any jobs credit is the potential for waste. It's estimated that of the companies that claimed the tax credit under Carter's plan, two-thirds would have hired those employees regardless of the tax break.

"It's a windfall for companies that want to expand anyway," says Rea Hederman, a senior policy analyst at the Heritage Foundation. Should the bill pass, Hederman says the big beneficiaries of the tax credit this time around would be companies in the big-growth areas of health care and education.

Another problem with the 1977-78 effort is that many companies, especially small businesses, didn't even know about the tax credit. A survey by the National Federation of Independent Business found that only 43% of their members knew of the law in January 1978.

Meanwhile bigger companies were, and still are, better-equipped to take advantage of the tax breaks because their armies of accountants can keep up with the complex changes. (Never mind that the law behind the 1970s tax credit was called the Tax Reduction and Simplification Act.)
Will some companoies hire more workers with such a tax credit? Probably, but for the vast majority of them it will be, as in the 70s, hiring that they were already planning on doing anyway. So, effectively, the government will be subsidizing businesses for something that they were going to do anyway. This is what happened with the Administration's infamous "cash for clunkers" program to spur automobiles, and the home buyer tax credit. While these credits were in place, purchasing did increase, but the empirical evidence in both the automobile and housing markets demonstrated that the vast majority of those purchases were merely time shifted purchases that would've made anyway. In both cases, once the credit ended, so did the boom in auto and housing sales. There's every reason to believe that the same thing would happen in the case of a hiring tax credit.
Businesses don't hire because they'll get a one-time tax credit. Given the investment that adding employees involves for the average business, that wouldn't make sense. Hiring happens when actual demand for a companies product or service increases sufficiently to warrant expansion, the crucial question being whether, after taking all the costs of hiring into account, the employee is still likely to generate a profit for the employer. Unless that last part is true, there's no reason for an employer to hire additional employees. A minor one-time subsidy isn't going to be sufficient reason to compel a business to pick up hiring in large numbers, and it's not going to do anything to make up for decreased demand and consumer pessimism which leads to lower consumer spending.
Bruce McQuain points what looks like it will be another part of the Obama proposal, and it looks just as familiar as the two year old tax credit idea:
White House aides gave some clues Wednesday when they revealed the president had discussed with his Jobs and Competitiveness Council an initiative aimed at having construction workers retrofit commercial buildings to make them more energy efficient.

Both Obama and former president Bill Clinton have touted the retrofitting concept as a way to create up to 1 million jobs, according to the Jobs Council.

Obama talked about those plans Wednesday on a conference call with General Electric Chief Executive Jeffrey Immelt and American Express Chief Executive Ken Chenault, who co-chair the jobs council, said deputy White House press secretary Josh Earnest.

"They discussed a number of the proposals that the Jobs Council has been developing," Earnest told reporters during his daily briefing in Martha's Vineyard, where Obama is vacationing with his family. "And the president solicited their input on the policy — again, on the policy process that's underway related to the major economic address that the President will deliver after Labor Day."

The project would put people to work and improve the environment, Immelt and Chenault wrote in a June op-ed in the Wall Street Journal.
President Obama has been pushing the "Green Jobs" idea since he was a candidate for President. The problem is that there's no evidence that it actually works:
Federal and state efforts to stimulate creation of green jobs have largely failed, government records show. Two years after it was awarded $186 million in federal stimulus money to weatherize drafty homes, California has spent only a little over half that sum and has so far created the equivalent of just 538 full-time jobs in the last quarter, according to the State Department of Community Services and Development.
Nonetheless, the Obama Administration apparently thinks they're on to something here:
"More than two million construction workers don't have work," they wrote. "Every city in America has commercial buildings that can be made more energy efficient. Both the private and public sectors can step up to create good jobs and save energy."
Utilizing this dubious program in government buildings might be possible on the outside chance that the President could actually get a program like this through Congress, but what makes anyone think that the private commercial real estate industry, which is already dealing with vacancy issues that have yet to resolve themselves, is going to be all that interesting in investing millions of dollars on "retrofitting" projects with little discernible benefit? Absent huge savings in energy costs, which is unlikely, most building owners simply aren't going to be willing or able to spend that kind of money. Unless the government forces them to, of course. Therefore, it's likely that this latest "Green Jobs" program will be as much of a bomb as the others.
Finally,as Ed Morrissey notes,  the whole notion of infrastructure spending as the key to jobs growth would seem to have been refuted by our experience after the 2009 stimulus package, which was filled with infrastructure projects. Rather than spurring new hiring, though, the bill simply enriched existing contractors, most of whom are politically connected in their respective regions, who used existing employees on multiple projects rather than hiring new employees. There were some jobs added during this period, of course, but even we assumed that every one of them were the direct result of stimulus spending (which is unlikely) the total comes out to $278,000 in Federal Spending per job. That is simply a bad investment, and one that we cannot afford anymore.
Perhaps there will be more in the President's speech, we'll have to wait until he actually gives it to find that out. So far, though. it's not looking good at all.