Ohio, Trump, and the Primaries
Thinking about party evolution and behavior going into 2022.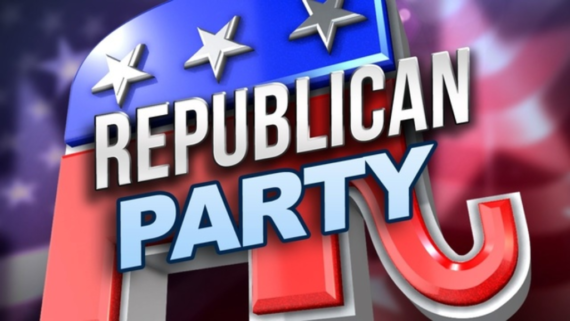 Clare Malone has a piece in The Atlantic that illustrates the way in which primary contests in 2022 are going to shape the GOP, especially in terms of how much the party will make a Trumpward turn: Ohio Is Now Fully Trumpified. The piece focuses on the 2022 Republican Senate primary to nominate a candidate to run for the seat currently occupied by Rob Portman, who is retiring after two terms.
I will say that the headline strikes me as a bit premature insofar as we know neither the outcomes of the primary nor of the general election, and the article is focused on one office. Still, it well illustrates an issue I continually discuss: how US parties are shaped by primaries. For example, the Ohio GOP has recently produced Kasich and DeWine as governors, two non-Trumpy Republicans–but will that be true in the future?
Ohio, once a toss-up on the electoral map, is now firmly Republican; Trump won the state by eight points in 2016 and in 2020. Still, it's not accustomed to the kind of medical-grade Trumpism that, say, Governor Ron DeSantis serves up in Florida—at least not yet. Republican Governor Mike DeWine was an early, steady, science-led voice during the country's initial COVID-19 response, and although Trump won Ohio with 53 percent of the vote in 2020, Democratic Senator Sherrod Brown kept his seat with the same percentage of the vote in 2018. Whether Ohio Republican voters want the party's new Trump ideology to be in-your-face loud or laundered through the bland language and bad suits of Styrofoam-cup coffee klatches remains to be seen. The latter might help win back suburban, college-educated women, but the former is much better fodder for Tucker Carlson's show. As Dave Luketic, an Ohio GOP strategist, told me, "The party's conflicted." It doesn't know what kind of Trumpism it wants to pursue.

Which is why so many of its ambitious figures have decided (or are likely to decide) to throw their hats into the 2022 Senate race. In addition to [former state GOP Chair Jane] Timken and [former State Treasurer Josh] Mandel, there's hillbilly turned venture capitalist J. D. Vance, businessman Bernie Moreno, salt-of-the-earth investment banker Mike Gibbons, Representative Mike Turner, and state Senator Matt Dolan, whose family owns the Cleveland Indians. The group has more than a year to feel out where the electorate's heart lies—with the traditions of Ohio's Republican past, or with a Trump-inflected future.
The piece starts with a discussion of US Representative Anthony Gonzalez (R-OH16) who was one of a handful of House Republicans to vote to impeach Trump after the 1/6 Insurrection, and whom Trump personally targetted at his recent rally. The piece notes the degree to which GOP Senate primary candidates have found it necessary to attack Gonzalez as an act of partisan signaling.
The pillorying of Gonzalez became a signal to a certain kind of primary voter that all that had thrilled them to Trump—his exuberant contrarianism, his chest-thumping invective—would live on in certain Senate candidates.
(Emphasis in the original).
Malone highlights Timken and Mandel and their two flavors of pro-Trump messaging (which seems to boil down to Tinken is trying to deploy a trumpian veneer while Mandel appears more full-on trumpist):
The primary is a post-Trump stylistic experiment in bridging the gap between the old party and the new. Timken, who's never run for office, seems dispositionally and biographically to have more in common with the party leaders of days gone by. A Harvard-educated lawyer who married into a wealthy family, she's a major Republican donor. She gave enough to hang around at a Trump-attended April fundraising weekend in Florida, while Mandel gate-crashed the event and was asked to leave. Mandel could probably out-yell Timken in a room—he was temporarily suspended from Twitter for asking which types of "illegals" would commit more crimes: "Muslim Terrorists" or "Mexican Gangbangers"—but she has Trump bona fides to play up. "Kasich had transformed the party organization into a corrupt, anti-Trump mess," Timken said earlier this year, bragging that she'd turned the Ohio GOP into "a well-oiled, pro-Trump machine." Trump reportedly was tempted to endorse Timken this spring, though he's held off for now.
Mandel is the current front-runner in the polls (which is way to early to tell us much), but:
The 43-year-old Mandel, who is running for the Senate for a dizzying-for-his-age third time, has a lead in early polls. Much of that is likely name recognition, though, which might not end up being an advantage. The suburban Republican politico told me that Mandel's incessant campaigning over the past decade has worn some donors out. In May, the Delaware County GOP ended its joint fundraising account with Mandel, and three of the campaign's fundraisers left. In late June, reports came out that staffers had quit because of a toxic work environment created by Mandel's finance director, who is also his girlfriend.
And then there's J.D. Vance:
Meanwhile, Timken's competition in the Trumpy-but-I-know-wine lane could be Vance, the author of the best-seller Hillbilly Elegy. Raised in a working-class town in southwest Ohio before moving on to Yale Law School and a career in finance, Vance has carefully transitioned his Never Trump Republicanism—"I can't stomach Trump," he told NPR's Terry Gross in 2016—into what might be called academic populism. These days, he tweets and writes a lot—about the birth rate, about tech companies, about how day care is bad for American children—and is a frequent guest on Tucker Carlson's show, not Gross's. Carlson, who declined to talk for this article, citing his friendship with a number of people in the race, has described Vance as "soft-spoken but really intense." Carlson's endorsement, implicit or not, could in some ways be as powerful as Trump's. The nature of Republican politics is now such that local issues seem to matter less than what Fox News decides will drive the day.
At any rate, all of this well illustrates, I think, behavior we are going to see nationally going into next year: Trump is a key figure, being the last GOP president and potential nominee for 2024. It is therefore normal (as much as that word seems inappropriate for discussions of Trump) for him to be influential in the party. But this question of which flavor of trumpism is a real one: is some trumpiness enough or does one have to go full off-the-rails populism? (This is reminiscent of the Tea Party movement in 2010 and 2012: going full Tea Party worked in a number of primaries, but also created some problems for the GOP in the general election).
(Vance is his own issue and the Terry Gross era/anti-Trump Vance, during which a lot of liberals were praising his book, to the current Tucker Carlson/trumpist version is its own tale that will likely be discussed here at some point should he run).
The whole piece is worth reading if one is interested in how that Senate primary is shaping up and, really, about the current state of the GOP as individual candidates seek to navigate the current politics of GOP nomination politics.
---
I do want to conclude on this point from the very end of the article:
Gonzalez spent the evening of the rally out to dinner with his wife. Although the past few months have been rough for him—he was officially censured by the Ohio Republican Party in May—Gonzalez has remained steadfast in his stance that Trump's ire wouldn't affect his chances. "The job is a legislative job," he told Cleveland.com. "The job isn't to go on TV and Twitter and scream and yell. The job is: How are you productive for your constituents?" At least, that's what the job used to be.
We would like it to be the case that elected members of government are evaluated, first and foremost, on how well they work for their constituents once in office. Further, we would like that assessment to be based on how well that govern. But, of course, most people haven't a clue about how government works and what it produces and they don't judge on such outcomes as much as one might like.
There is also the broader point that we know that people's basic perception of things like the economy are directly influenced not by object reality, but by partisan perception. For example, a headline from a piece from FiveThirtyEight almost exactly two months ago: Republicans' Pessimistic Views On The Economy Have Little To Do With The Economy
The above is not about objective assessments, but based mainly on subjective feelings.
All of this, especially the conclusion o the article, reminded me of a Twitter thread from political scientist and scholar of the Congress, Josh Huder:
To return to Gonzalez's quote above: "The job is a legislative job. The job isn't to go on TV and Twitter and scream and yell. The job is: How are you productive for your constituents?"
A snarky, but nonetheless accurate and telling response to this is, ask Marjorie Taylor Greene if the job is legislating or going on TV and Twitter and screaming and yelling? In terms of her re-election prospects, I fear that the screaming and yelling will be more than sufficient. (Don't get me wrong, from a normative POV I would prefer it if she were challenged and defeated in the primary by someone who argued that being on committees and legislating was important, but this seems unlikely).
The bottom line is this: the electorate is polarized and sorted into partisan groups with no viable third options. Since voters believe (as per the graph above) that their side is the best one for the county, primary challengers, especially for open seats, are going to try and show how partisan they are more than talking about policy. By definition, a way for Republicans to show that they are Real Republicans is to support the party's leader, i.e., Trump, and to follow the party line about 1/6 not being that big of a deal (among other things). Keeping in mind that both politicians and voters already adhere to the party for other reasons (taxes, social policy, economic policy, etc.) which builds the base to support the more pernicious ideas that we are seeing.
Huder's point that partisanship can decouple policy from politics is one that is worth remembering as we watch the 2022 campaign unfold.