Oklahoma Legislature Passes Unconstitutional Bill That Makes Abortion A Felony
Oklahoma's Republican legislature passed a clearly unconstitutional bill outlawing abortion in the state.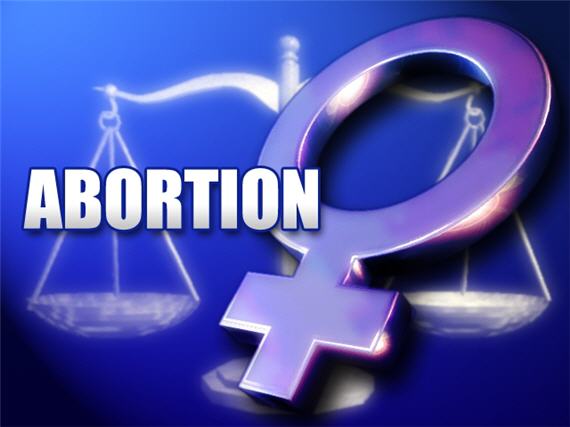 Oklahoma's Republican legislature passed a bill that would make it a felony for physicians to perform an abortion, a move that even some on the pro-life side of the argument are arguing is largely a waste of time given that it is likely to be declared unconstitutional:
The Oklahoma Legislature on Thursday passed a bill that would effectively ban abortions by subjecting doctors who perform them to felony charges and revoking their medical licenses — the first legislation of its kind.

In a year in which states have tried to outlaw abortions at 20 weeks ofpregnancy, to ban the main surgical method used in the second trimester and to shut down abortion clinics with onerous regulations, Oklahoma's bill is the most far-reaching.

The measure, which passed the Republican-dominated Senate by a vote of 33 to 12, will be presented to Gov. Mary Fallin, a Republican, who will have five days to sign it, veto it or allow it to take effect without her signature.

If it becomes law, it is certain to face a quick challenge in state or federal court. And because the Supreme Court has consistently ruled that women have a right to obtain abortions until the fetus is viable outside the womb, legal experts say, it will soon be declared unconstitutional.

That has not deterred anti-abortion politicians in a state dominated by conservative Republicans. Some say they welcome the chance to make a strong statement and to engage the issues in court.

"Most people know I am for defending rights," Senator Nathan Dahm, the author of the bill and a software developer from Broken Arrow, Okla., told The Oklahoman. "Those rights begin at conception."

Mr. Dahm told reporters that he knew the measure would be challenged but expressed hope that the case would lead the Supreme Court to overturn Roe v. Wade.

Ms. Fallin, who has signed several anti-abortion bills that were later blocked by the courts, will not comment on the new bill "until she and her staff have had a chance to review it," Michael McNutt, her communications director, said in an email.

But some legislators called the measure an ill-considered diversion.

"I'm pro-life and a Roman Catholic, but I don't think we should waste our time on legislation that someone will declare unconstitutional," Senator Ervin Yen, an anesthesiologist from Oklahoma City, and one of a small number of Republicans to oppose the bill, said in an interview.

In an open letter on Thursday, the Center for Reproductive Rights, a legal group based in New York, urged Ms. Fallin to veto what it said was a "blatantly unconstitutional measure."

Noting that it has sued Oklahoma eight times in the last six years, blocking lesser restrictions like the state's effort to ban the second-trimester surgical method, the center said that "this bill will almost certainly lead to expensive court challenges that the State of Oklahoma simply cannot defend in light of longstanding Supreme Court precedent."

The bill would strip doctors who perform abortions of their medical licenses unless the procedure was necessary to save a woman's life. The felony provision does not include that exception.

Currently, only two clinics in Oklahoma, one in Norman and one in Tulsa, provide abortions. A third, owned by Trust Women, a foundation based in Wichita, Kan., is under construction and is to open next month. Julie Burkhart, Trust Women's chief executive, expressed dismay at the bill and urged Ms. Fallin to veto it.

Oklahoma's proposal to criminalize abortion may be the most stringent, but it is one of many new measures that continue in conservative states. This year, South Dakota joined 12 other states in banning abortions at 20 weeks of pregnancy, with a similar bill in South Carolina awaiting the signature of Gov. Nikki R. Haley.

Alabama, Mississippi and West Virginia have passed laws to ban the use of the second-trimester surgical technique even though courts in Oklahoma and elsewhere have previously overturned such laws.
In addition to these cases, Texas passed a series of new laws that purport to subject abortion clinics to the same building and staffing requirements as ambulatory surgical centers and require abortion doctors to have admitting privileges at a local hospital. This law was also immediately challenged in Federal Court and is currently pending before the U.S. Supreme Court, where it was just argued this past March. To a large degree, of course, these regulations are intended to make it as difficult as possible for abortion clinics to operate in a given state, but they all stop short of an outright ban on the practice. To no small degree, this is because it was apparent even when Justice Scalia was alive that such a law would most likely not withstand scrutiny in the Supreme Court, and that it would be similarly unlikely to do so even in a court that is divided 4-4, largely because past cases seem to make it clear that while Justice Kennedy in particular may be willing to accept some degree of regulation of abortion by the states, he remains sufficiently supportive of the Court's rulings in Roe v. Wade and Casey v. Planned Parenthood that he would likely join the Court's liberals in striking a law like this down. Finally, of course, if Justice Scalia's replacement ends up being a Democratic appointee, whether it is Judge Merrick Garland or a nominee appointed by Hillary Clinton should she win the White House in November then Republican efforts to chip away at Roe and Casey will be effectively blunted for some time to come.
Even if we get to that point, though, that doesn't mean that the effort will come to an end. As the remarks in the excerpt above from the chief architect of the Oklahoma bill make clear, the fact that this bill is likely to be declared unconstitutional is irrelevant to the true purpose of the legislation. As with most such measures, what we're looking at here is a dog whistle for the socially conservative wing of the Republican Party and a method of making them believe that they are actually accomplishing something when, in the end, all they are really doing is wasting a lot of time and money passing and defending a law that has no chance of being upheld whatsoever. With all of that in mind, it will be interesting to see if Oklahoma's Republican Governor, Mary Fallin, will sign this bill into law or veto it and force the legislature to attempt an override or let the veto stand. In that regard, it's worth noting that while Fallin is a conservative who has signed other bills to restrict abortion into laws in the past, she has also vetoed several pieces of legislation aimed at placating social conservatives on the ground that they went too far and stood no chance of surviving a legal challenge. Given that this bill is in front of her at the same time that she is apparently under consideration as Donald Trump's running mate, it will be interesting to see what she does with this bill.
Update: Oklahoma Governor Mary Fallin has vetoed the bill that would have criminalized abortion.