Olympic Medal Winners Face Hefty Tax Bills Back Home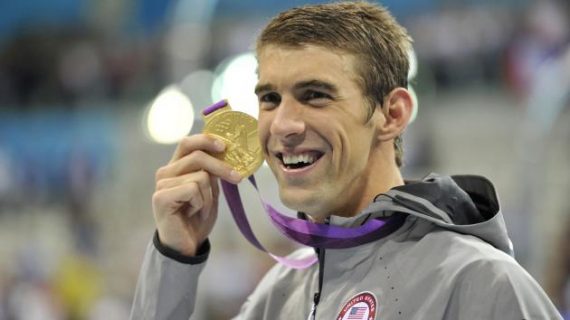 One has to think that the prestige of winning a gold medal in the Olympics wears off a bit once you get a bill from the IRS:
When the lucky (and good) Americans who medal at the London Games bow their head to receive the gold, silver or bronze, one can only hope the tax man is the last person on their mind.

They'd be unwise to forget him altogether, however. As with so much in life, Olympic glory comes at a price, and by price, we mean tax.

It's not the hardware itself that's likely to trigger a tax bill (though it could). It's the cash that goes along with it.

Athletes who make the podium can look forward to a check from the U.S. Olympic Organizing Committee: $25,000 for gold, $15,000 for silver and $10,000 for bronze. Like lottery winners and Jeopardy champions, those winnings are taxable.

Individual sports including cycling and swimming have started to offer bonuses to their winners too. Wrestlers have a shot at $250,000 per gold metal this year as well.

Even sponsors are paying up for the big win. Yahoo! Sports recently reported that swimming star Ryan Lochte is expected to earn six-figure bonuses from Gatorade, Speedo and other major sponsors. Rival Michael Phelp's 2008 $1 million windfall from Speedo was given to charity.

It's all taxable, explains Alex Knight, a tax partner at Atlanta's Habif, Arogeti & Wynne: "It's no different from winning Wheel of Fortune or the lottery."
Americans for Tax Reform seems to be asserting that the medals themselves would also be taxable, but that seems unlikely based on the Reuters report that they linked to:
Even the medals themselves could be seen as something of value, a gift of a commodity metal, and therefore taxable by the U.S. government, says Knight. He cites as precedent a 1969 tax case that required base-stealing baseball star Maury Wills to report as income the value of the Hickok Belt he received as 1962-s athlete of the year.

Still, Knight doesn't expect to see the IRS chasing after athletes for a slice of their gold. "I have to imagine that would be a public relations nightmare," says Knight.
Indeed, other than that 1962 case I'm not aware of any time where the value of a prize medal has been considered taxable, especially since there is no secondary market for Olympic medals. Moreover, as Reuters notes, if the IRS was really chasing down medal winners for the value of their prizes, we'd have heard about it by now. So, color me skeptical on the ATR post in that regard.
As for the rest of it, it's certainly true that prize money, such as winning a lottery, or Wheel of Fortune, or prize money at a sporting event is taxable income under the Internal Revenue Code. However, as ATR pointed out, there's one area where U.S. tax law differs from the rest of the world that brings this home to bear:
Not only do our Olympic athletes have to pay taxes on their medals and prizes – chances are their competitors on the field will face no such taxation when they get home. Because the U.S. is virtually the only developed nation that taxes "worldwide" income earned overseas by its taxpayers, our Olympic athletes face a competitive disadvantage that has nothing to do with sports.
The issue of the taxability of offshore income has been debated for several years now, with many suggesting that corporations would repatriate much of the cash they have overseas if they didn't have to pay taxes on it. That's something worth considering.
For someone to Michael Phelps, this amounts to $410,000 in taxable prize money over the course of his Olympic career. At a 35% tax rate that's roughly $143,000 in taxes. Of course, that's nothing compared to the millions he's earned in endorsement deals.