On Moderate Legislative Power and Other Political Dreams
A bloc of moderates is not coming to a Senate near you.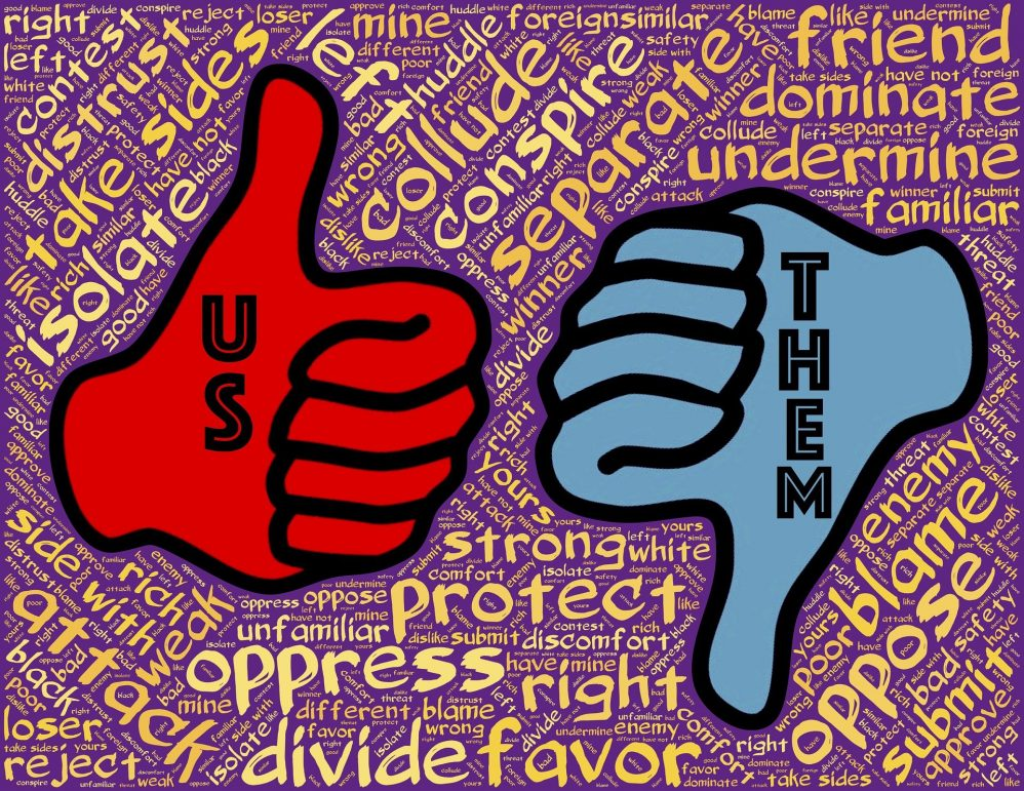 There is a common and persistent fantasy that pervades political punditry. It is a fantasy that is appealing, and it is one under which I have sometimes fallen sway. It is the fantasy that office-holders are primarily motivated by policy outcomes and, therefore, they all actually want to legislate.
This is not correct.
All elected office-holders are first and foremost concerned with re-election. Policy outcomes come in second at best (and for some, it may rank further down the chain behind things like prestige, self-erichment, or simply setting up the next gig).
Ultimately, even if one is a diehard policy wonk, one knows that to pass policy one has to get re-elected.
Re-election, re-election, this is the law and prophets to a member of Congress.
One has to be in power to exercise power, regardless of motivations.
The gateway to elected power in the United States, almost unfailingly, is via either the Republican Party or the Democratic Party. One may wish it was otherwise, but it is nonetheless true. The exceptions truly prove the rule by being so darn rare.
The gateway to control of the party label in a given contest is almost certainly the party primary, which requires appealing to a specific set of voters who tend to have pretty strong views about politics.
Moreover, if we are talking about Congress then it is essential to understand that the entire organizational structure of the US Congress is oriented around the two parties (specifically around the party with the majority of seats). So much so that even "independents" like Senator Bernie Sander of Vermont essentially organizationally end up working with one of the two parties. Bernie may be independent, but he is hardly floating between the two parties legislatively speaking.
Any assessment of congressional behavior has to take all of this into account.
All of this is the preface to a discussion of a piece that was suggested to me in a recent comment thread, A Moderate Proposal by Matthew Yglesias and Steven M. Teles in The Atlantic. It is the latest in a seemingly unbroken chain of elite pundits who are just certain that some kind of coalition of moderates can solve our political woes. (I will note that Teles is a professor of political science at Johns Hopkins University, and therefore I don't want to suggest he is a random pundit. He has published extensively on the subject of American political parties).
The basic notion is this:
despite being decisive for both electoral outcomes and legislative-vote totals, moderates exert much less influence over the political system than they could. If they worked together, they could set the system's agenda, make our political institutions more functional, and maybe save democracy itself.

[…]

Imagine, as a start, that somewhere from six to nine senators agreed to work together, either as a formally separate party or through an agreement of factions in either party. The moderate bloc would enter into a coalition with whichever party's leaders offered it the best deal to change the rules under which the body operates.
First, the seeds of the problem in their analysis can be seen in the notion that moderates are "decisive for…electoral outcomes." As I have written about before the decisiveness of "moderates" is largely overblown as a general proposition, and it is decidedly not the case that they are necessarily decisive in a given congressional election. (The assertion in the piece seems to conflate, as is often the case, the "moderates" with the "independent" and "undecided" categories. I would again point to Lee Drutman's piece on that general topic.
For example, one of the Republicans cited in the piece as a potential member of this moderate bloc is Mitt Romney. I get it, he had the courage to vote to convict Trump. But he hardly comes from a moderate state and there is no way in which moderate voters were "decisive" in his election nor in any possible re-election.
Still, as a mathematical assertion, the notion that a moderate bloc could act as a coalition partner to influence the larger majority party in the chamber is theoretically defensible. However, I would argue that it only works if we assume that the dynamics of American political parties, both electorally and with the legislature, are radically different than they actually are.
The fundamental question, which links to my introduction to this piece, is what are the incentives in place for Senators to behave as Yglesias and Teles suggest? I look at this proposal and I wonder first, what is the supposed unifying set of goals that would cause them to break from their parties to behave as described (especially the moderates from the minority party)? From there I especially wonder as to which of those goals is worth the given Senator's political career?
Let's think about this proposal in the context of the current Senate, which would mean some number of "moderate" Republicans being willing to cut deals with the Democratic leadership. What Republican is going to be willing to do that knowing that the immediate response of their colleagues and the conservative press would be to label them a RINO (if not more likely, a traitor)? Such behavior would very likely result in a primary challenger and also the loss of some campaign contributions.
Plus, one of the main strategies of the party out of the majority is to try and paint the majority as ineffective, if not incompetently impotent. Having five or so members of the minority party to help the majority party pass legislation (even if it is more "moderate" legislation) is still giving the majority party a win (if not a set of wins). From a political strategy point of view, the incentives don't run this direction (and is a major reason why we don't see it happen).
As I often stress, the remarkable and resilient strictness of our two-party system means that most political calculations are truly binary. There is little room for the kind of strategic coalitional legislating that the piece advocates for.
Further, the piece seems to ignore that the way the majority party becomes the leadership party that sets the agenda is to have an absolute majority of seats. Now, in theory, a break-away third party of moderate could be a king-maker (if neither party had a majority). But it would have to function in coalition with either the Rs or the Ds. While one would expect such a coalition to come with strings, such as guaranteed votes on certain legislative goals of the Moderate Party, the majority party would still control the agenda, And while in theory, the Moderate Party could switch back and forth, who wants a partner like that? That way lies significant dysfunction (even more than we have now).
Interestingly, the notion of factional balancing on a given issue, which constantly shifting majorities is how James Madison thought legislatures would work. But remember how I always point out how the Framers didn't understand parties and the role they would play in legislatures? Well, Yglesias and Telles make a similar mistake in this article because they are ignoring the role parties play in nominating and electing Senators and, moreover, the way parties organize legislative bodies.
I understand the appeal, but not only do two-plus centuries suggest that that isn't how legislatures tend to function, but is it incredibly difficult to look at contemporary politics and see a way forward for such behavior. Remember, we are at a stage in our politics wherein being willing to say that Joe Biden legitimately won the election is potentially dangerous to the political fortunes of Republican members of Congress. How much more would it hurt such a politician to be seen as helping the Democrats?
But, what if they formed a third party? That would be great, but what are the odds they would win re-election as members of a new third party? The answer is: a lot lower than running for re-election under their current party labels. A lot lower.
In other words: the proposal ignores the substantial role played by party affiliation as linked to re-election.
BTW, if such a scenario would work (i.e., a moderate faction driving the legislative agenda in the chamber) why are Manchin and Sinema not using their position to achieve actual goals instead of just obstructing? Perhaps this scenario is not all that it is cracked up to be.
Look, I get the appeal. But it utterly ignores the basic incentives structure of our electoral politics, as well as the organizational politics of the Senate.
I will say that the basic notion is not a bad one, but it could only emerge if we had very different electoral incentives, i.e., ones that would better allow a multi-party system to develop. This fact underscores the way in which political behavior is directly a result of the inventive that politicians have and how the system links those incentives to governing behavior and then functions as a feedback loop. As it stands, we are getting exactly the kind of behavior that the system itself incentivizes, which is (among other things) making legislation largely into a zero-sum contest wherein floating blocs of compromise-oriented Senators are rather unlikely to appear.