On Perceptions and Crime
Some thoughts.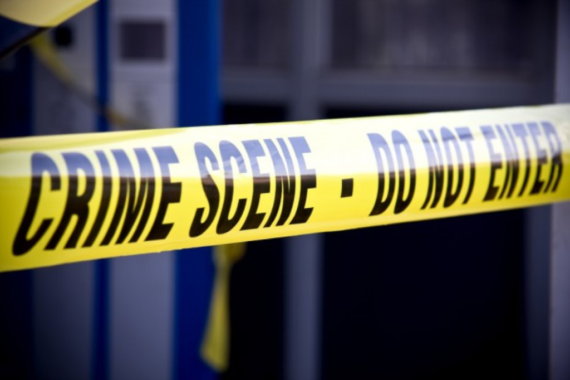 I will warn the reader, that this is more a musing on the subject than an analytical piece.
I fully understand the frustration that many feel about the way in which reality is frequently distorted for political gain. When it comes to crime, for example, it strikes me that it is largely impossible to think that mass populations will have rational, fact-based assessments of criminality in their communities. It is often noted that humans aren't great at assessing risk, and the whole issue of crime is one of risk assessment.
Nobody wants to be robbed, even of minor property, and certainly, no one wants themselves or their families harmed.
I often think of my very own, localized experience with this (which I expect is a common experience across the country). I lived (past tense, as I moved to a new house about a month ago) in the same neighborhood for almost exactly twenty years. It was a stereotypical suburban neighborhood that was first simply a neighborhood outside the city of Montgomery bordering a rural area. Over time it became part of an incorporated town and was diminishingly on the border between suburban and rural and more firmly surrounded by more suburbia (although am sure anyone from a large metropolitan area would still be struck by the rurality nearby).
It was, by any metric, a safe place to live. Now, of course, if you looked at the Nextdoor app or read the neighborhood HOA e-mail listserv, one would hear of massive waves of "break-ins" on occasion. These were always cases of people opening unlocked cars and stealing the contents. Not to downplay the criminality of such actions, but when someone gets upset about a rash of "break-ins" and it ends up being probably a bunch of kids trying to see if a car is unlocked, I have a hard time taking the phrase "break-in" seriously. But I can guarantee that a lot of my neighbors felt quite threatened.
Not long before we moved, I had a couple of different people tell me that the neighborhood was going downhill. The evidence was a murder that took place in the neighborhood about two years prior and a case of arson last December. The murder was a case of a domestic dispute (one boyfriend/husband shot his wife/girlfriend's lover while he was out mowing his grass–I forget the exact relationships save it was two males and one female). That was, of course, a shockingly horrible event, but it was not like evidence of a crime spree. Moreover, the fact that one of my former neighbors tried to burn his house down for the insurance money was not evidence that we were all uniformly less safe.
Most crime of the type noted in the previous paragraph is not random. There was one other murder in that neighborhood some years ago: a disgruntled employee broke into a home and ambushed a member of the family out of revenge for some work-related issue (I forget the details). Again, this is horrible, but it is not some random act of violence that proves a given location is less safe than some other location.
And yet, all of the three examples, coupled with some actual burglaries maybe ten(?) years ago plus some "break-ins" into unlocked cars lead some to talk as if we are in a massive crime wave. No doubt, many went and bought guns (or more guns) to protect their homes (or paid for security systems). It also meant a lot of neighbors became obsessed with cameras. One was installed at an exit but it ends up not to take especially high-quality pictures. (You can't yell "enhance" at the computer like they do on CSI: Wheverever and sharpen up that license plate).
All of this was made the worse by a robbery of a local Dollar General last week that resulted in a shoot-out with a witness which is its own story that I plan to write about separately.
Look, in writing this up I have mentioned two murders, arson, some burglaries, a robbery/shoot-out, and breaks-ins of automobiles. It actually sounds pretty bad, doesn't it? Certainly, just listing crimes can make people feel on edge. But people aren't good at putting things into context. Not to be dismissive in the least, but are two murders in twenty years perpetrated by associates of the murdered reasons to think that the neighborhood, as a whole, is less safe? Are a handful (three? four? six?) burglaries of homes (out of hundreds of houses) in a ten-year period especially concerning? If "break-ins" can be prevented by simply locking your car door, how serious of a crime problem is there?
What's the real risk?
Again, this is not to diminish the actual crimes. I would certainly feel violated if someone opened my unlocked car and took my possessions. It would unnerve me if my neighbor was robbed, and certainly would be highly upset were I to be robbed.
But the point of all of this is that it is really very easy for people to get more upset about crime than the empirics suggest should be the case.
This matters when we ask politicians and political parties to craft messages. Emotions and fear trump facts and evidence. (And yes, why "defund the police" was tactically a bad message, although the degree to which that explains the 2020 Congressional electoral outcomes is more dubious than a lot of folks have suggested).
A lot of this is to say it is far, far easier to frighten people with crime stats, or just specific stories. It is much harder to convince them that they are actually far safer than they feel.
It is also true that people have a really hard time with scale. As bad as some of the protests in the summer of 2020 got, the idea that "the cities are burning" was well overwrought, but try explaining that to people who had no sense of the scale of Portland (or wherever).
All of this also intersects with the gun issue. If I can imagine a scenario in which I use a gun to ward off an attack on my family, I might be more inclined to obtain a weapon. The actual probability of such an attack, let alone the probability that I would be able to deploy the weapon effectively at that moment doesn't typically figure into the calculation. (We are all too frequently victims in our own imagination and also action heroes when we push our imagination in other directions).
Further, if I feel unsafe in my city, maybe all I feel like I can do is vote for the "law and order" candidate/party.
Also, don't discount the degree to which racial perceptions play in all of this, which is a huge factor (and is linked to perceptions of urbanity).
A personal anecdote about how people can have very skewed views of crime: in the summer of 1995 my wife and I had just returned from living in Bogotá, Colombia wherein I had been doing my dissertation research. Colombia in the mid-90s was not, shall we say, the safest of places, and not a place where a lot of gringos tread. We were staying with my grandparents in Dallas while we found a new place to live down in the Austin area. My wife and I decided to go for a walk around sundown (which in Texas in the summer is well past 9 pm). My now-departed grandmother (who was always paranoid about crime, including fears of carjacking before that was even really a thing) counseled against going out so late at night. She warned that sometimes men in cars would "swoop in, grab the woman, and just leave the man there standing." Mind you, not only had just navigated Colombia, but my grandparents lived roughly a mile from Ross Perot (I hasten to note that their part of the neighborhood, while still quite upscale, was not in the same league as Perot's section).
I assured my grandmother that we would be fine and my wife and I still joke about looking out for the swoopers.