On the Way Out: 143 Pardons
143 at the 11th hour.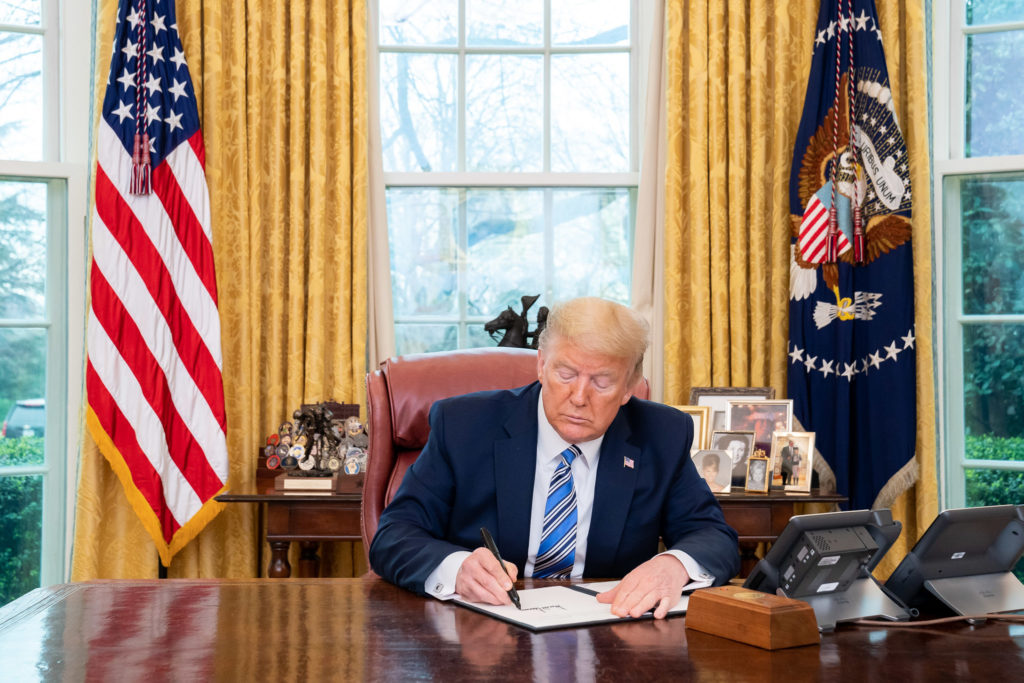 It is not unusual for a president to issue a large number of pardons in his final days in office. Usually, we aren't waiting until later of that president's last night in office to figure out if he will issue a self-pardon (he did not), preemptive pardons of his family (he did not), or some of his cronies (he did).
A lot could be said about where Trump's pardons fit in the history of pardons and of the pardon power itself (short version: it needs reform), but time permits me to point you to this story via WaPo: Trump grants clemency to 143 people in late-night pardon blast.
The most high profile, and likely to more unjust, was for Steve Bannon:
Some inside the White House believed Monday that Bannon would not get a pardon, but Trump continued to weigh the matter — balancing Bannon's previous help to him, and potential to help him in the future, versus what he viewed as disloyal behavior at times.

Bannon, 67, and three others were accused of making fraudulent representations as they solicited more than $25 million in donations for a fundraising campaign called "We Build the Wall," much of it from Trump's supporters.
The only reason that Bannon is in the conversation is because he worked for Trump, plain and simple. He is going to skate on a clear scam to bilk Trump's own supporters. This is just yet another example of Trump clearly not caring one whit for the supporters he claims to love.
I suppose all of this is an appropriate coda on this presidency.
"Even Nixon didn't pardon his cronies on the way out," Noah Bookbinder, executive director of the government watchdog group Citizens for Responsibility and Ethics in Washington, said in a statement. "Amazingly, in his final 24 hours in office, Donald Trump found one more way to fail to live up to the ethical standard of Richard Nixon."

[…]

Advocates for criminal justice reform lamented that many deserving people were overlooked in the clemency process because the president appeared focused on handing out political favors.

"They all had something Trump wanted or benefited him in some kind of way," Nichole Forde, 40, who hand-wrote her clemency petition in 2016 and is serving a 27-year sentence for nonviolent drug crimes, wrote in an email from federal prison in Pekin, Ill. "I am not part of the Trump elite."
Also, I look forward to having presidencies about which the following paragraph could not be written:
And the president decided against a pardon for the star of the Netflix reality show "Tiger King," known as "Joe Exotic," despite high optimism from the zookeeper's camp. On Tuesday, his supporters stationed a stretch limo near the prison where he is incarcerated to squire him home had his pardon been granted.
Some others from the list of 143:
On Tuesday, Trump also granted a pardon to GOP megadonor Elliott Broidy, 64, who pleaded guilty in October to acting as an unregistered foreign agent and lobbying the Trump administration on behalf of Malaysian and Chinese interests. A Los Angeles-based investor, Broidy helped raise millions for Trump's campaign before serving as the Republican National Committee's national deputy finance chairman.

[…]

Among those who received a full pardon was Dwayne Carter Jr., better known as the rapper Lil Wayne, who pleaded guilty in December to carrying a loaded gold-plated .45 caliber Glock handgun from California to Florida on his private jet. He was barred from owning the gun due to a past felony conviction. He had not yet been sentenced.

Trump also granted clemency to Casey Urlacher, brother of former NFL star Brian Urlacher, who pleaded not guilty in March to charges that he helped run an illegal offshore gambling ring.

Trump also commuted the sentence of Salomon Melgen, a West Palm Beach, Fla., eye doctor who was sentenced in 2018 to 17 years in prison, accused of stealing $73 million from Medicare by persuading elderly patients to undergo unnecessary procedures.
Sigh.