OTB Caption Contest Winners
The Beer Goggles Not Included Edition OTB Caption ContestTM is now over.
The Beer Goggles Not Included Edition OTB Caption ContestTM is now over.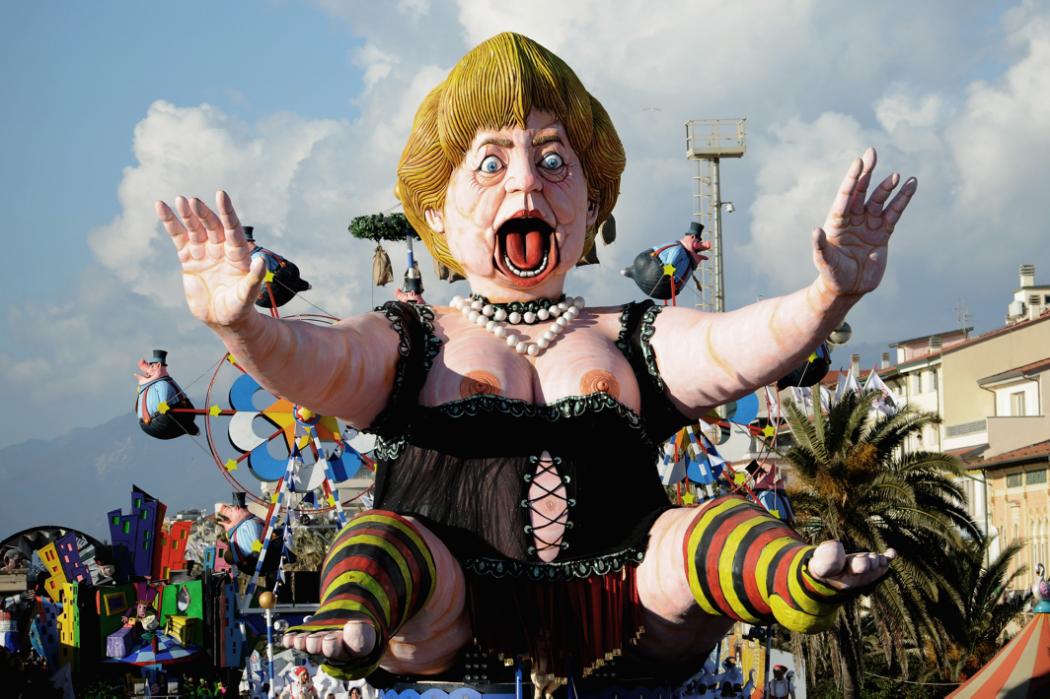 (Laura Lezza/Getty Images) 3/30

✰ THE WINNERS ✰
First: Mu – Now that's a wardrobe malfunction!

Second: al-Ameda – Bruce Jenner is coming out

Third: Steve Hynd – The new Margaret Thatcher monument was slightly controversial.
HONORABLE MENTION
jd – The Republican clown car just got wa-a-ay bigger.

Paul Hooson – Disneyland has sure changed!

Hal_10000 – Republicans have spent the last two weeks apologizing for the Hillary Clinton float they entered in the Macy's parade.

Jenos Idanian #13 – "OK, if that's what you intended for Hillary Clinton's first campaign spot, no wonder they put the whole campaign on hold."

C. Clavin – Every time the Koch Brothers drop acid they have the same bad trip with the same hallucinations.

OzarkHillbilly – Hillary crashes the gate at the Republican National Convention.

John Burgess – Again, Elizabeth Warren pushes back against rumors that she wants to be POTUS.

Pinky – Yeah, but when you tell the story to your friends later, she's gonna be really hot.
ℛODNEY'S BOTTOM OF THE BARREL
Hillary's float was a big hit until it was found that the papermache was made from missing Rose Law Firm papers.

Worst.Superbowl.Ad.Ever.

The Sequel, 'Filthy Shades of Gray' was not as successful as the first movie.

The Hillary float was dubbed, "Oh, the Huge Inanity"

The crowd watched in horror at the impending and inevitable collision with the Oscar Meyer Wienermobile.