Palin Disses First Lady's Anti-Obesity Campaign
Is Sarah Palin really against child nutrition? Or just taking cheap shots at Michelle Obama?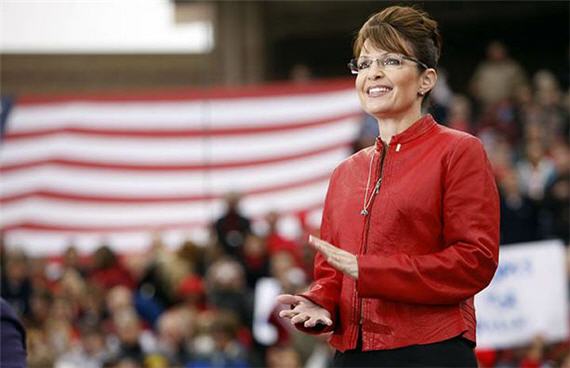 Michelle Obama's crusade to get American children to eat healthier was the butt of jokes on Sarah Palin's reality show last night:
Sarah Palin is again taking aim at Michelle Obama over her anti-obesity campaign, taking the opportunity in Sunday's "Sarah Palin's Alaska" to land a diss against the first lady's efforts to improve nutrition.

While making s'mores at one point during Sunday's episode, the former Alaska governor proclaims the marshmallow and chocolate treat is "in honor of Michelle Obama, who said the other day we should not have dessert."

It's not the first time Palin has taken a job at Mrs. Obama over her campaign to discourage fattening foods, especially from public schools. The former vice presidential nominee told conservative talk radio host Laura Ingraham last month that "the first lady cannot trust parents to make decisions for their own children, for their own families in what we should eat."

Palin also hand-delivered cookies to a Pennsylvania school last month before delivering a speech there, saying: "Who should be deciding what I eat? Should it be government or should it be parents? It should be the parents."
I generally don't care very much what First Ladies do; they weren't elected and the whole "power behind the throne" image that the Clintons conveyed during their first few years in office is one that made me, and I gather many other Americans, just a little bit uncomfortable. Nonetheless, I've always thought that the various charitable and public service activities that First Ladies have engaged in are harmless at worst, and possibly beneficial. Laura Bush brought attention to the problem of illiteracy in the U.S. and around the world, as well as the plight of women in Afghanistan under the Taliban. Michelle Obama is choosing to focus on a public education campaign to educate parents about the woeful state of child nutrition, especially in some of America's poorest communities. To the extent that's all she's doing and not engaging in the type of Nanny State-ism we're seeing in California, where municipalities are banning Happy Meals, I really don't have a problem with it.
Is Palin actually saying she's against child nutrition and against providing information to parents? Or is she just taking cheap shots at Michelle Obama?