Panetta Testimony On Mubarak Departure Not Based On Actual Intelligence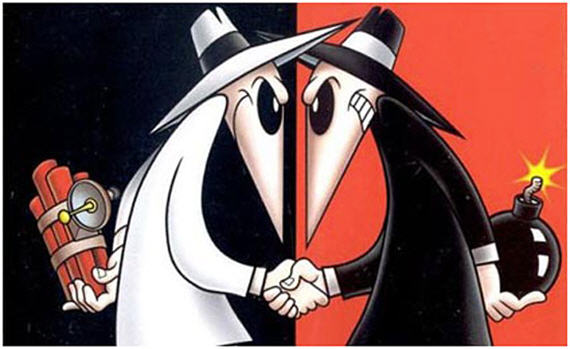 Remember yesterday when the media reported that Hosni Mubarak was likely to resign by the end of the day, based largely on Congressional testimony by CIA Director Leon Panetta?
Well, it turns out that Panetta wasn't exactly relying on his morning briefing when he made that prediction:
Mr. Obama watched Mr. Mubarak's speech on board Air Force One, returning from a trip to Michigan, the press secretary, Robert Gibbs, said. As soon as he arrived at the White House, Mr. Obama huddled with his national security aides. The administration appeared as taken aback by Mr. Mubarak's speech as the crowds in Tahrir Square. The director of the Central Intelligence Agency, Leon E. Panetta, testified before the House of Representatives on Thursday morning that there was a "strong likelihood" that Mr. Mubarak would step down by the end of the day.

American officials said Mr. Panetta was basing his statement not on secret intelligence but on media broadcasts, which began circulating before he sat down before the House Intelligence Committee. But a senior administration official said Mr. Obama had also expected that Egypt was on the cusp of dramatic change. Speaking at Northern Michigan University in Marquette, he said, "We are witnessing history unfold," adding, "America will do everything we can to support an orderly and genuine transition to democracy."
Probably because he was listening to Mr. Panetta?
Seriously, the idea that the CIA director would make a statement like this:
WASHINGTON – CIA Director Leon Panetta says U.S. intelligence indicates that Egyptian President Hosni Mubarak is on his way out.

Panetta tells Congress that his information indicates Mubarak could be out by Thursday night. He says there is a "high likelihood" of that.

Panetta did not say exactly how the CIA reached that conclusion. He says Mubarak's exit would be "significant" in moving Egypt to an "orderly transition" of power.
and base it on something other than reliable intelligence is really rather shocking.  It would have been nice to know that Panetta was basing his testimony not on actual intelligence  but on information that you or I could have obtained using Google.
H/T: Mediate