Partisan ID and Vaccination
More evidence that elite signals matter for mass behavior.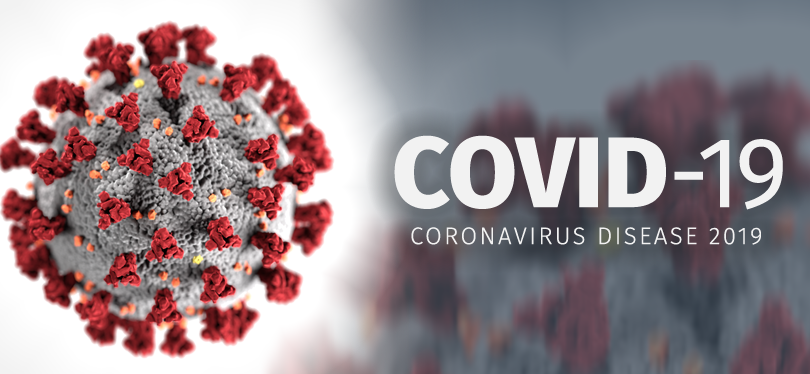 Dating back to the early days of the pandemic, there were signs that partisan affiliation was affecting the behavior of Americans. I think back to two posts by James Joyner back in early March of 2020: Coronavirus Has Been Politicized to Dangerous Effect and Coronavirus Has Been Politicized to Dangerous Effect II. The concern expressed in both those posts, which would be later amplified in the ongoing conversation, was that the Trump administration's desire to downplay the virus coupled with its dysfunctional approach to governance would lead to more people dying than had to be the case.
Trump's message, or lack thereof in some cases, on the severity of the threat, on mask-wearing, on social distancing, on a host of matters clearly created a disjuncture in the populace wherein a significant number of pro-Trump partisans were less likely to take the virus seriously (and still are). This is now manifesting in vaccine hesitancy (if not outright refusal), which jeopardizes the country's chance at herd immunity and therefore a reasonable amount of control over the disease.
From the NYT (Least Vaccinated U.S. Counties Have Something in Common: Trump Voters) we have these two charts: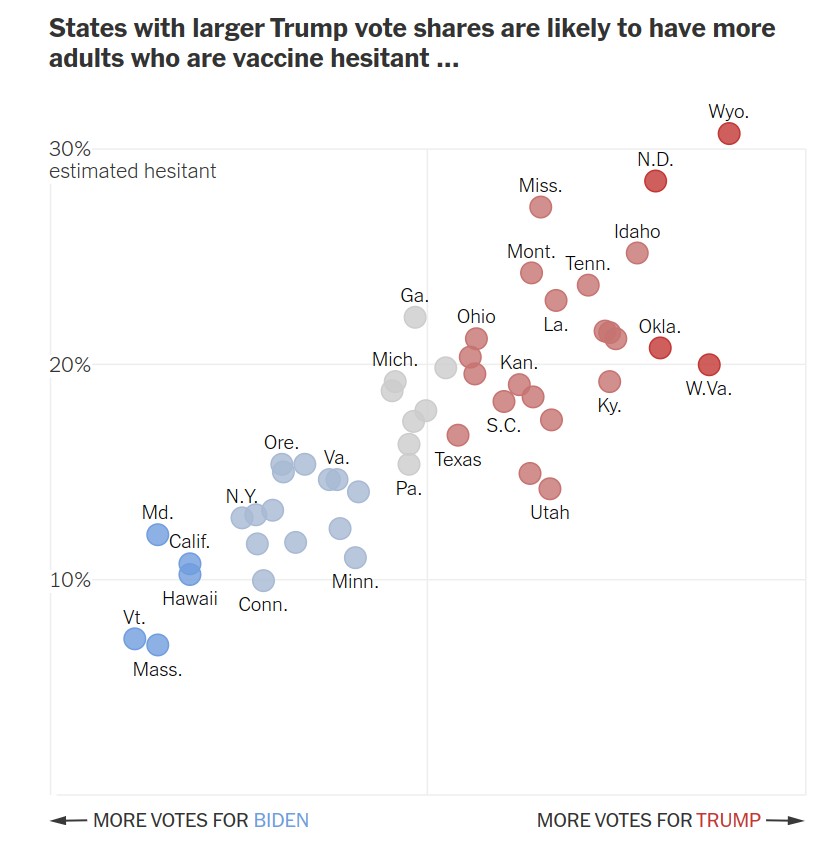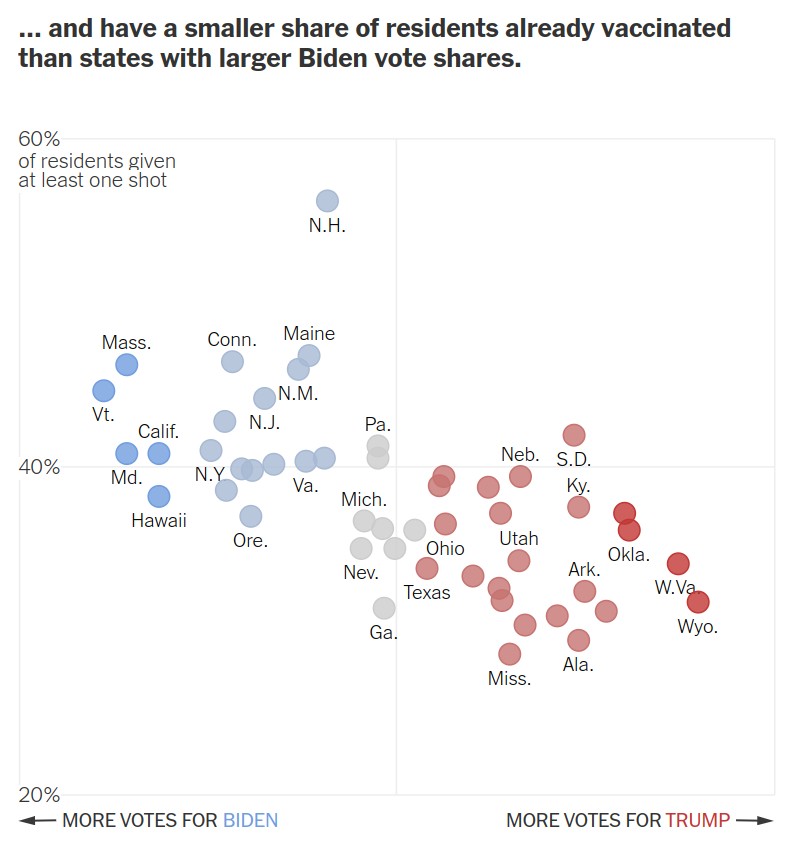 There are, no doubt, other covariates that explain some of the two scatter plots above, but there is good reason to assume that the early and continued politicization of the virus by Trump and his allies is a major, if not the major factor.
The messages that elites deliver to the masses matter. And while a person who belongs to a specific partisan group may not be fully influenced by the leadership of their party, there is no denying that leadership influences mass behavior.
It is undoubtedly true that if Trump has championed masks, distancing, and other virus mitigation activities that the death toll would be lower. Likewise, had Trump and his allies been more vigorous promoters of vaccination we would be farther along in that realm. One of the weird aspects of the politics of vaccination, in particular, is that there is an Operation Warp Speed-based opening for the GOP to make some political hay about the shots, but they have utterly failed to capitalize on it.
At a minimum, poor leadership can lead to disaster. Fewer people would have died had Trump been a more competent leader. See, also Jair "It's Just a Little Flu" Bolsonaro in Brazil for more evidence of this fact.