Pete Buttigieg 2020?
Pete Buttigieg, the Mayor of South Bend, Indiana, is the latest entrant into the 2020 race for President. To say is a long-shot is an understatement.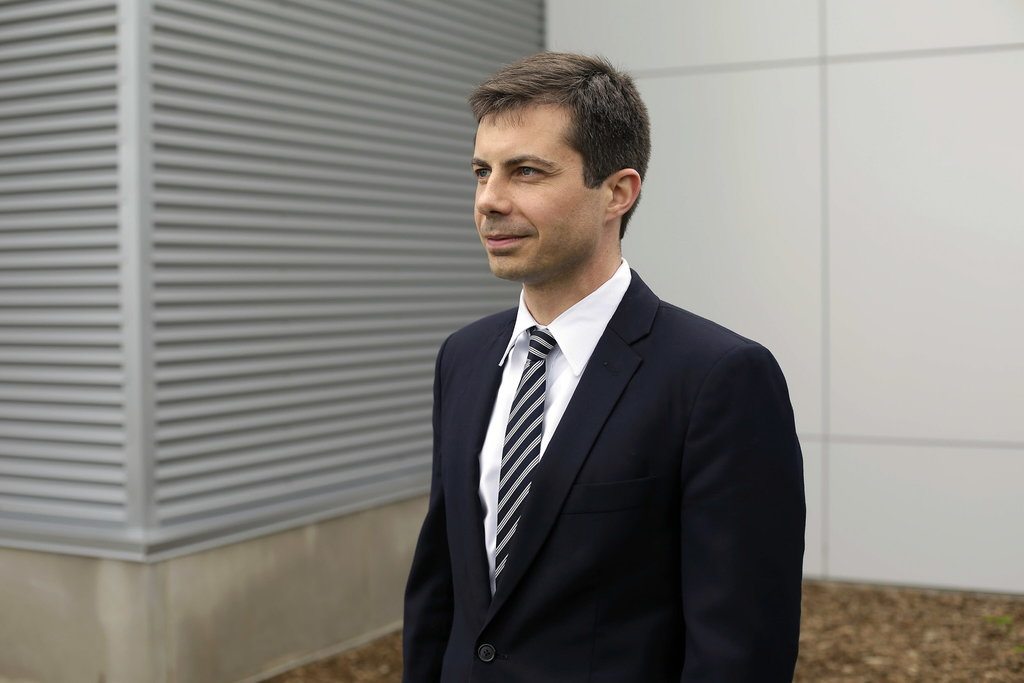 Pete Buttigieg, the Mayor of South Bend, Indiana, has announced his campaign for the Democratic nomination for President:
Pete Buttigieg, the 37-year-old mayor of South Bend, Ind., announced on Wednesday that he was entering the Democratic presidential primary, embarking on a long-shot campaign that may test the appeal of a youthful, Midwestern profile over more traditional qualifications for the presidency.

In an email to potential supporters, Mr. Buttigieg (he pronounces it BOOT-edge-edge) said he was forming an exploratory committee and cast himself as a candidate of the future, stressing his generational identity and calling for policies "untethered to the politics of the past" on issues like climate and economic opportunity.

"What will America look like in 2054, when I reach the age of the current president?" Mr. Buttigieg said. "How will we look back on 2020?"

He also released an introductory video.

A veteran of the war in Afghanistan, Mr. Buttigieg was a consultant at McKinsey before entering politics.

It is unclear whether a municipal executive who oversees a city of about 100,000 people can be a viable candidate for the Democratic presidential nomination. While several other current or former mayors are considering campaigns, they all hail from iconic American cities like Los Angeles, New Orleans and New York, and have records of managing sprawling bureaucracies or navigating major crises. Mr. Buttigieg has a far more modest record to draw upon.

Mr. Buttigieg began to draw national notice in the aftermath of the 2016 presidential election, delivering an essay, "A Letter from Flyover Country," that counseled Democrats on how to recover from their defeats that year. Mr. Buttigieg ran unsuccessfully to chair the Democratic National Committee, withdrawing before the vote in the winter of 2017.

He has traveled the country since then campaigning for fellow Democrats, drawing largely favorable media coverage and making little secret of his interest in higher office — and perhaps the highest office.

"The Democratic Party matters more than ever, now that a hostile takeover of the Republican Party has brought to power a thin-skinned authoritarian who is not liberal, nor conservative, nor moderate," Mr. Buttigieg wrote in his post-election essay, urging: "We need to be ready to put forward a better way."

Mr. Buttigieg, who is gay, also chided Democrats, after the 2016 election, for being overly focused on the presidency, at the expense of competing for important state and local offices.
Here's the video Buttigieg released:
I launched a presidential exploratory committee because it is a season for boldness and it is time to focus on the future. Are you ready to walk away from the politics of the past?

Join the team at https://t.co/Xlqn10brgH. pic.twitter.com/K6aeOeVrO7

— Pete Buttigieg (@PeteButtigieg) January 23, 2019
Quite obviously, Buttigieg is a long-shot candidate who more likely than not is hoping to use the national campaign to make a name for himself in the Democratic Party in a manner that could lead to something such as a future Cabinet appointment, or possibly even a position as the running mate to whomever the nominee might end up being. That second possibility seems like a long-shot as well, but one never knows I suppose. In any case, welcome to the race, Mayor Buttigieg, good luck with what seems like a long shot.