Playing The Gender Card In The O'Donnell Backlash
At least one Christine O'Donnell supporter thinks that Republicans who aren't jumping on are bandwagon are doing so because of her gender.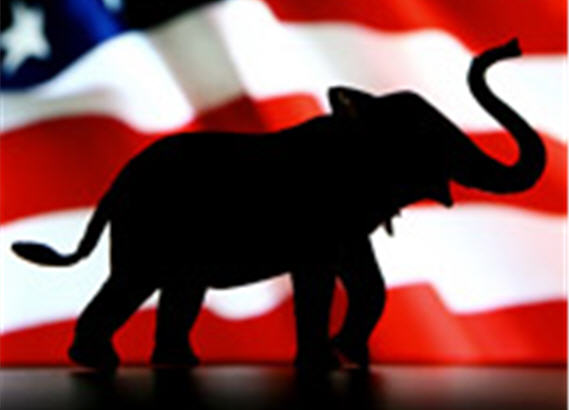 Jeri Thompson, the wife of former Senator and one time soporific Presidential candidate Fred Thompson, unloaded on the critics of Christine O"Donnell over at The American Spectator:
The response by the Republican political establishment to the Christine O'Donnell victory over liberal Republican Mike Castle in Delaware has been an embarrassment. A strong, vocal woman upturned the political tables in Delaware, a state where both political parties have been run like blue-blooded patriarchies for the better part of half a century, and all the boys that compose "the establishment" can muster is omniscient edicts about her absolute un-electability in a general election.

Funny, I don't recall hearing similar talk from the likes of Mssrs. Rove and Cornyn after Scott Brown won in Massachusetts, Joe Miller won in Alaska, or Rand Paul won in Kentucky. In fact, despite similar sliming by the state party apparatus before Paul's victory Rove was downright supportive of him, saying on Fox News that Rand Paul could win the general election, just as he could win the primary. And this was after the state party did its darnedest to tear Paul apart and to make him look like an incompetent kook, in many ways similar to what the Republican political class has been doing to O'Donnell.

The difference here is that once the primary was over, the political elites in Washington stood by their men. Why won't they do it for the woman?
Could it be, perhaps, because Kentucky is not Delaware, and that, despite the opposition of the state party apparatus, Rand Paul was polling ahead of both his Republican opponent and both of the prospective Democratic opponents long before even Sarah Palin chose to intervene in the race. Could it be, perhaps, because Alaska is also not Delaware, and that a Republican nominee is likely to do very well in a traditionally Republican state.
Delaware, however, is Delaware. Already we have one poll showing Coons with a 16 point lead over O'Donnell. This morning, the Drudge Report is teasing a new post-primary Rasmussen poll showing Coons with an 11 point lead over O'Donnell. O'Donnell is a very conservative Republican with a history of bizarre statements in a state with a history of electing Democrats and moderate Republicans. That's why people think she can't win, not because she's a woman.
Democrats play identity politics all the time. It seems the GOP is learning how to play the game very well.