Politics and Political Science
It would be nice if people who make authoritative decisions had some idea what they are talking about.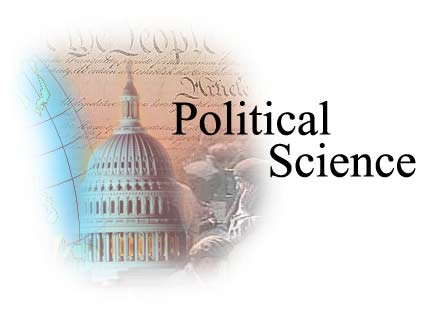 An editorial at Nature is spot-on regarding the Flake amendment that passed the House of Representatives which strikes National Science Foundation funding for political science research:
Because they deal with systems that are highly complex, adaptive and not rigorously rule-bound, the social sciences are among the most difficult of disciplines, both methodologically and intellectually. They suffer because their findings do sometimes seem obvious. Yet, equally, the common-sense answer can prove to be false when subjected to scrutiny. There are countless examples of this, from economics to traffic planning. This is one reason that the social sciences probably unnerve some politicians, some of whom are used to making decisions based not on evidence but on intuition, wishful thinking and with an eye on the polls.

[…]

The idea that politicians should decide what is worthy of research is perilous. The proper function of democracy is to establish impartial bodies of experts and leave it to them. But Flake's amendment does more than just disparage a culture of expertise. The research he selected for ridicule included studies of gender disparity in politics and models for international analysis of climate change — issues that are unpopular with right-wingers. In other words, his interference is not just about cost-cutting: it has a political agenda. The fact that he and his political allies seem to feel threatened by evidence-based studies of politics and society does not speak highly of their confidence in the objective case for their policies. Flake's amendment is no different in principle to the ideological infringements of academic freedom in Turkey or Iran. It has nothing to do with democracy.
Emphases mine.
First: no, I have not been, and am unlikely to be, a recipient of an NSF grant.
Second: yes, I understand that resources are scarce and that politicians have to make choices concerning the budget.
However, the Flake amendment does not save any money, i.e., it does not cut funding to the NSF, it simply denies any of the funds to political science. This, as the editorial note above, far more about a political agenda than anything else.
There is also, it would seem, a great deal of misunderstanding about what political science is. Flake, it would seem, mostly doesn't like specific research topics:
So what kind of research is NSF charging to our credit card? $700,000 to develop a new model for international climate change analysis; $600,000 to try to figure out if policymakers actually do what citizens want them to do.

[…]

$301,000 to study gender and political ambition among high school and college students; $200,000 to study to determine why political candidates make vague statements. $200,000 to study why political candidates make vague statements. That's what we're paying for here.
Well, climate change is no small issue and believe it or not, there is a need to understand the linkages between voters and policymakers (if we actually value democracy).  Beyond that, there are good reasons to wonder why we see ongoing gender disparities in politics.  Further, I would note that it is incredibly easy to make fun of research based on a one-sentence précis and that any attempt to do so has to be taken with a grain of salt.
Flake's lack of understanding is made all the more annoying, since he has two degrees in the field.
Now, I hold a graduate degree in political science myself. I agree that such research has its benefits. The work of political scientists advances the knowledge and understanding of citizenship and government, politics, and this shouldn't be minimized.
Except, of course, that he is actively seeking to minimize it.  Further, he seems to think that all the field is is glorified civics.
All of this reminds me of Senator Tom Coburn's (R-OK) attempt to cut polisci funding a few years ago:
Theories on political behavior are best left to CNN, pollsters, pundits, historians, candidates, political parties, and the voters, rather than being funded out of taxpayers' wallets…
First, pollsters are often political scientists, and history is a whole other field. Second, pundits, candidates, and political parties? As a source of actual, rigorous, and empirical understanding? It makes me wonder if he ever actually watches TV. Plus, that formulation seems to indicate that he thinks that polisci is just focused on commenting on US elections.
The Coburn team also said in the same timeframe:
"The irony of this complaint is that real-world political science practitioners employed by media outlets – [George] Stephanopoulos, [Peggy] Noonan, James Carville, Karl Rove, Paul Begala, Larry Kudlow, Bill Bennett (the list goes on) – may know more about the subject than any of our premier political science faculties," Coburn spokesman John Hart said.
There is a rather substantial difference between pundits, speech writers, political consultants and political scientists. Clearly, we need a better marketing effort…
It would be nice if people who make authoritative decisions had some idea what they are talking about…
At any rate, I am not sure at this time when the funding question will be taken up by the Senate.