Poll: 58% Oppose GOP Plan On Medicare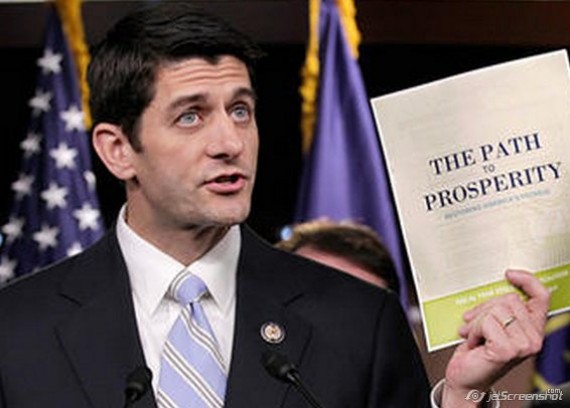 Further evidence today that the GOP is losing the public relations war over the Ryan Plan and Medicare:
A new national poll indicates that a majority of Americans don't like what they've heard so far about congressional Republicans' plans to change Medicare.

According to a CNN/Opinion Research Corporation survey, a majority also don't think the GOP has cooperated enough with President Barack Obama and, for the first time since they won back control of the House last November, the number of Americans who say that Republican control of the chamber is good for the country has dropped below the 50 percent mark.

The poll indicates that 58 percent of the public opposes the Republican plan on Medicare, with 35 percent saying they support the proposal. The survey's Wednesday release comes as the president met with House Republicans to discuss, among other things, Medicare reform.

(…)

"Half of those we questioned say that the country would be worse off under the GOP Medicare proposals and 56 percent think that GOP plan would be bad for the elderly," says CNN Polling Director Keating Holland. "Opposition is highest among senior citizens, at 74 percent, suggesting that seniors are most worried about changes to Medicare even if those changes are presented as ones that would not affect existing Medicare recipients."

"A majority of all demographic groups don't favor the GOP Medicare proposals," Holland adds. "That includes conservatives – 54 percent of them don't like the plan. As a result, rank-and-file Republicans are split right down the middle, with 48 percent favoring the GOP plan and 50 percent opposed."
Poll results like this, combined with electoral events like the outcome in last weeks special election in NY-26 and the fact that several Republican Senators voted against teh Ryan Plan last week, guarantee that the Democrats are unlikely to back down in budget negotiations on this issue. So, Republicans would seem to have three  choices:
Either they need to find a way to turn these numbers around and convince the public that the reforms they are proposing are necessary and will not cause the harm feared;
The issue of Medicare will be punted until after the 2012 elections; or,
They GOP eventually have to give in on Medicare, perhaps after extracting budget cuts in other areas.
Right now, I am guessing that it's the second option that is the most likely.